As we covered recently with the Billecart-Salmon Champagne house, turning two hundred years old is a big damn deal. Think about it, if you yourself turned two hundred, you'd basically be able to do anything you wanted (who'd tell a two-hundred-year-old person no?) For cognac producer Hennessy, they are choosing to mark the two hundredth anniversary of their V.S.O.P Privilège with a special edition carafe.
The release marks the date—March 1818–when the future King George IV of England received his specially commissioned "tierçon cask of excellent quality old pale" from James Hennessy. While the Hennessy company had been around for a few decades before this delivery, this cask was the inspiration for what would become the "Very Superior Old Pale" (V.S.O.P) designation that we know today.
Hennessy V.S.O.P Privilège is made from eaux-de-vies that are aged in, for the most part, partially used barrels delivering subtle oak tannins, leading to a balanced cognac redolent with vanilla, cinnamon, and toasted oak notes.
For this special release, the brand wanted to look to the past as a means of looking to the future, so they enlisted San Francisco-based Turkish artist Can Buyukberber. They started with the original cognac bottle, known as a charentaise.
According to the brand, "Buyukberber captures Hennessy V.S.O.P Privilège's forward-looking ethos in a serpentine coil that encircles the carafe and blurs the boundaries between physical and digital space. The Hennessy V.S.O.P Privilège theme, "Our heritage is our future," is crystallized in a campaign visual that depicts the energy of the brand through leading-edge technology."
There are other past-meets-future elements, such as the copper-colored embellishments on the bottle, which are a nod to the alembic stills that are used to make the eaux-de-vies that become cognac. Another design element, the leather handle on the case, harks back to the leather aprons worn by the coopers who carefully crafted the barrels.
While great on its own, Hennessy V.S.O.P Privilège also works well in a spirit-forward cocktail, such as the Timeless Mastery below.
The Timeless Mastery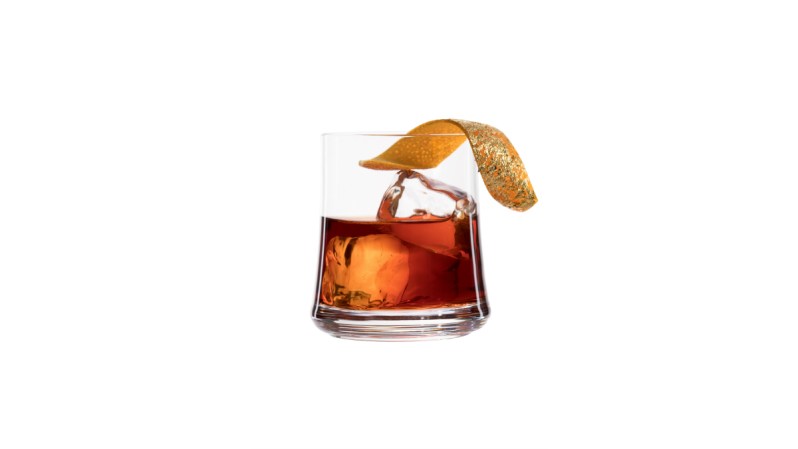 2 oz Hennessy V.S.O.P Privilège Cognac
.5 oz Madeira
3 dashes Peychaud's bitters
1 dash Angostura bitters
Orange twist and gold leaf garnish
Method: Combine all ingredients in a mixing glass with ice, stir to chill and strain into a rocks glass; garnish with the expressed oils of an orange twist, discard the twist and add gold leaf.
The Hennessy V.S.O.P Privilège 200th anniversary limited-edition is available at high-end retailers nationwide, and retails for around $80.
Editors' Recommendations