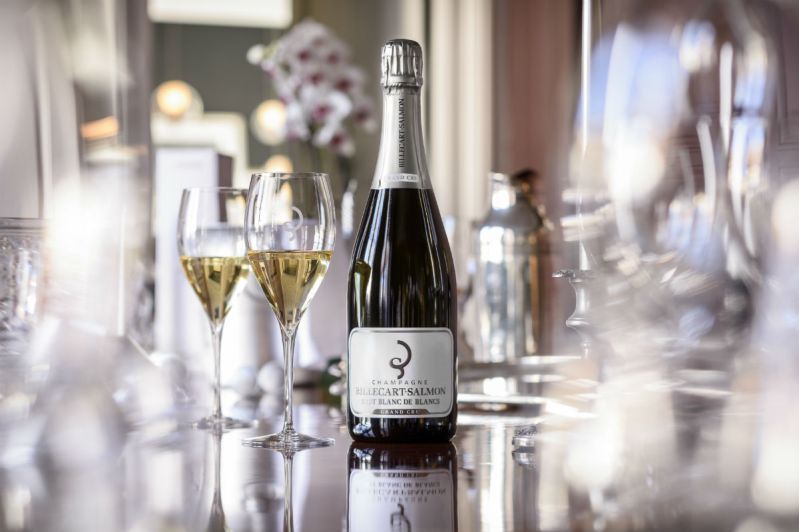 When anything turns 200 years old, celebrations are expected. (We'd say "anyone," but if anyone turned 200, there'd be more pressing issues than what kind of cake do they want or where do they want their birthday party). When the U.S. hit its bicentennial in the mid-1970s, for example, not only did they issue coinage, but there were festivities across the country for an entire year, including the American Freedom Train's 21-month, 25,388-mile tour of the 48 contiguous states. For a company, it may not be as momentous as a country reaching the two-century mark, but it's still a big damn deal.
This year, the Billecart-Salmon Champagne House, located in Mareuil-sur-Aÿ, near Epernay in northeastern Franc, is joining other historic Champagne houses such as Gosset (the oldest Champagne house, which was founded in 1584), Ruinart, Chanoine Frères, Taittinger, Moët et Chandon, and Veueve Clicquot in hitting 200 years of production.
(Enjoy Champagne and know those names, but nothing else? Check out our guide to the bubbly good stuff right here.)
Throughout that entire time, they've stuck by their motto: "Give priority to quality, strive for excellence." This year is no different. To celebrate, Billecart-Salmon is setting off on a gastronomic world tour in partnership with three-star Michelin chef Alain Passard of l'Arpège in Paris. At each stop, Passard will work with local and equally renowned chefs to create gastronomically mind-blowing experiences for those involved.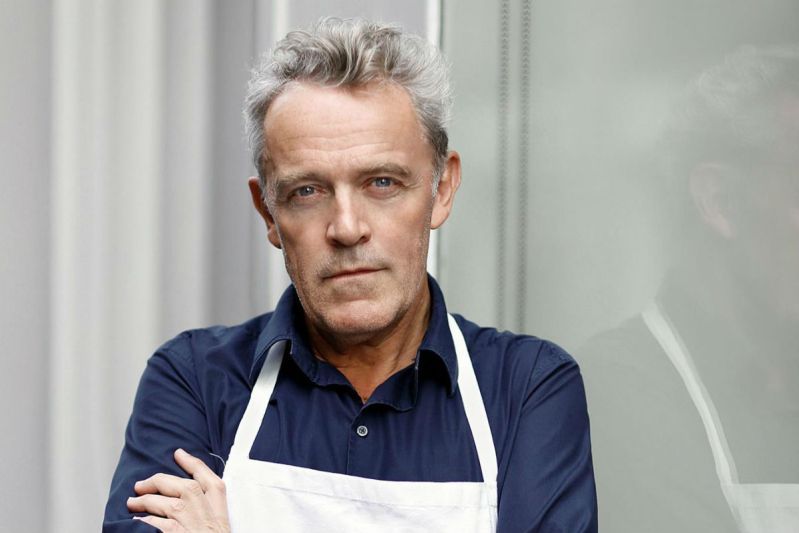 The bicentenary celebration of a famous Champagne house, however, wouldn't be complete without — all together now, that's right — Champagne. For the occasion, Billecart-Salmon created a special Bicentenary Cuvée that will be available at the various events along the tour. If were interested in purchasing one of these special bottles and you're not lucky enough to attend a tour stop, you might just have to start getting used to the feeling of disappointment now — only 1,818 magnums were made of the wine. Outside of the tour , it will only be sold to exclusive collectors. (If you happen to be one of those exclusive collectors, hit us up. We'll bring a cheese ball.)
Want to catch Billecart-Salmon on tour? Unfortunately most of the tour has passed, but here the full lineup:
Singapore: Odette Restaurant (with Chef Julien Royer) on Sunday, March 11
Tokyo: Les Saisons Restaurant (with Chef Thierry Voisin) on Thursday, March 15
New York: Jean-Georges Restaurant (with Chef Jean-Georges Vongerichten) on Monday, April 9
Los Angeles: Jean-Georges Beverly Hills Restaurant (with Chef Jean-Georges Vongerichten) on Tuesday, April 10
London: La Dame De Pic London Restaurant (with Chef Anne-Sophie Pic) on Thursday, May 24
The final celebration will be in June at the family estate in Mareuil-sur-Aÿ, a place that pretty much defines the term "bucolic." It'll be one of the first chances for friends and family of the brand to experience a new, immersive tour of the property that will debut later in the summer.
Missing out on all the fun this year? You can still see what Billecart-Salmon's Champagne is all about by picking up their Blanc de Blancs, Brut Rosé, or Brut Reserve.
Editors' Recommendations