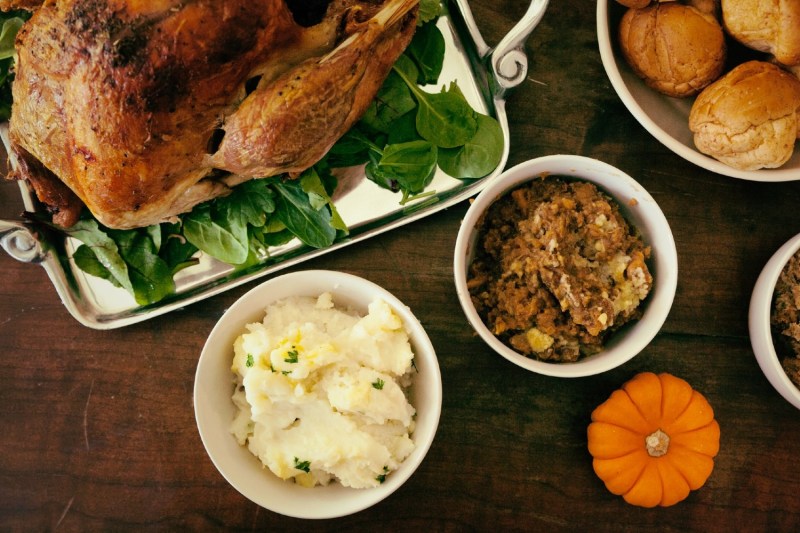 As great as traditional Thanksgiving food can be — sometimes we don't feel so great after. The standard side dishes we know and love at Thanksgiving are full of carbs, which can leave you feeling sluggish and tired afterward. Eating a meal too high in carbohydrates can spike our blood sugar levels, causing a crash after we get home from dinner. The usual culprits are all the classics, such as mashed potatoes, green bean casserole, stuffing, and that delicious cranberry sauce. All in all, this can be bad news for anyone trying to feel their best for next-day Black Friday shopping.
We're here to tell you that enjoying a hearty Thanksgiving meal is possible with healthy twists on the tasty classics. These delicious Thanksgiving side dishes are healthier swaps, yet still equally delicious. Whether you're on a mission to lose weight or simply don't enjoy that sluggish post-meal feeling, we've got you covered. You don't have to put yourself in a food coma in order to enjoy Thanksgiving.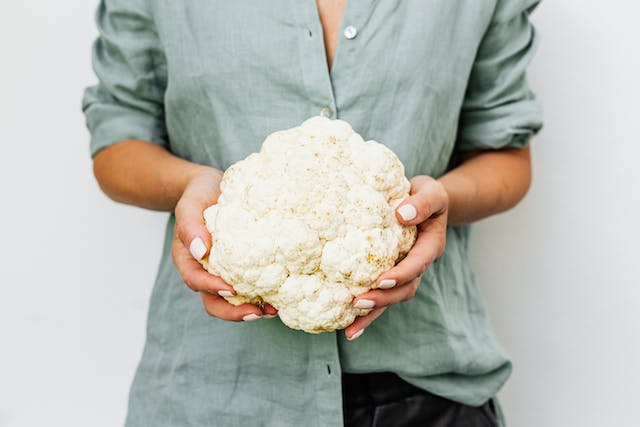 Cauliflower mashed "potatoes"
Simple and delicious — cauliflower serves as the perfect vegetable substitute for mashed potatoes. Not only does cauliflower have a similar creamy and smooth texture to mashed potatoes, but it also has a mild flavor. The mild flavor allows this veggie to take on the taste of whatever you put on it, such as gravy, butter, or herbs and seasonings. Swapping your mashed potatoes for cauliflower mash can help save you so many carbs at your Thanksgiving dinner.
For comparison, 1 cup of cauliflower contains about 5 grams of carbs, whereas 1 cup of potatoes has about 36 grams of carbs. Not to mention, potatoes aren't high in nutrients, but cauliflower is an excellent source of vitamin C and vitamin K. Mashed cauliflower is delicious on its own with some butter and spices, but you can also use it to create fancier Thanksgiving sides, such as bacon and cheddar cauliflower mash.
Low-sugar cranberry sauce
There's no doubt that a Thanksgiving meal is simply not complete without cranberry sauce. Since cranberries are naturally a tart fruit, cranberry sauce requires significant amounts of sugar to make it taste yummy. While delicious, the sugar content in cranberry sauce is high at about 22 grams of sugar per serving.
Instead of store-bought cranberry sauce, making your own version can help you keep the sugar down. Making a low-carb or ketogenic version can help reduce the sugar content, using an allulose blend sweetener to replace the sugar. Allulose is a great natural sweetener substitute since it is a zero on the glycemic index, helping to avoid that "sugar crash" feeling post-Thanksgiving meal. There are other sweeteners you can use, such as erythritol or monk fruit sweetener blends, but allulose blends best into cranberry sauce recipes.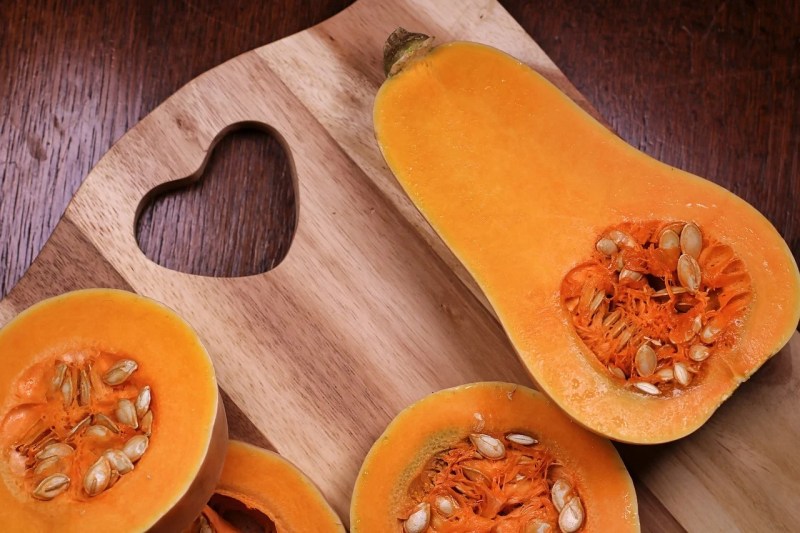 Mashed butternut squash
Sweet potatoes are another essential Thanksgiving food, especially when you add some butter and sugar. Yum! Like traditional mashed potatoes, sweet potatoes can be high in carbs, too. Instead, try swapping butternut squash for a higher-carb option. You can also try a mix of mashed sweet potato and butternut squash together, which helps cut some carbs but still gives you that delicious sweet potato flavor.
Butternut squash is also a great source of calcium, potassium, and magnesium, all electrolytes important for feeling your best. Butternut squash has a mild and naturally sweet flavor, but it can be enhanced with olive oil, fresh garlic, and heavy whipping cream to create the creaminess of this Thanksgiving side dish.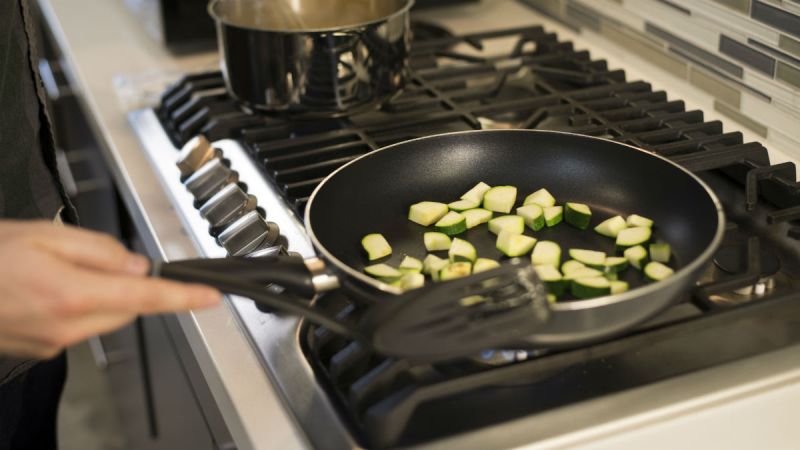 Zucchini gratin
Green bean casserole is one of those "love it or hate it" Thanksgiving sides, but almost everyone can get behind the zucchini gratin. You make cheesy zucchini gratin casserole with sliced zucchini, shredded cheese, and heavy whipping cream as the main ingredients, creating a creamy texture that is simply delicious. Not only is this side dish more versatile for your Thanksgiving meal, but it's also less heavy than green bean casserole.
This means you'll have more room to try a little bit of everything at Thanksgiving dinner. Plus, green beans tend to be hard to find at the grocery store around the holidays, but zucchini is sure to be in stock. If zucchini isn't your thing, Brussels sprouts are another great veggie side dish to complete your meal. With roasted Brussels sprouts, you can bake them in the oven or make them in the air fryer for a simple, yet tasty side dish.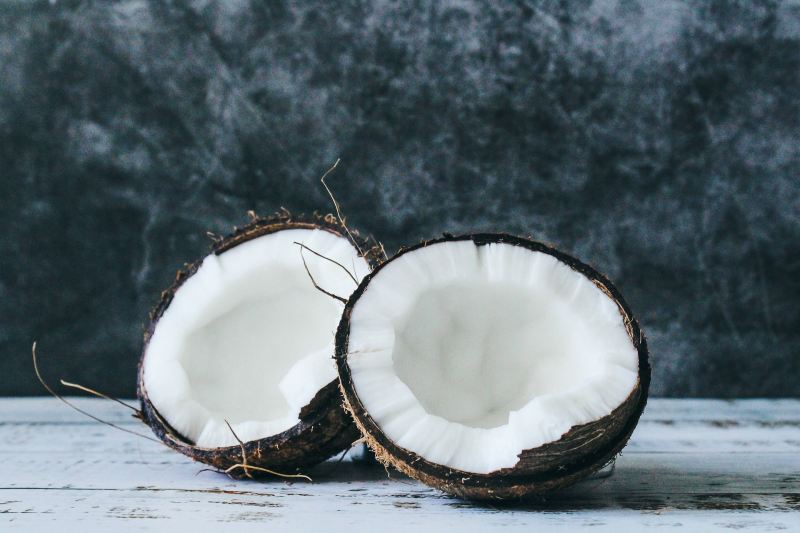 Coconut flour stuffing
Stuffing is not only high in carbs, but it's also high in fat and salt, which can leave you feeling pretty full afterward. Instead of using traditional breadcrumbs for your stuffing recipe, try a coconut flour recipe instead, to keep carbs down. By cooking a coconut flour "cornbread" first, these recipes require crumbling up the cornbread to make a low-carb breadcrumb that is perfect for stuffing.
Coconut flour has a much lower glycemic index than wheat flour, which means it will take longer for your body to absorb the carbs and not cause a drastic spike in your blood sugar. But don't worry — your Thanksgiving stuffing won't taste like coconuts. Some low-carb stuffing recipes also use a blend of coconut flour and almond flour (but be sure to check that none of your guests have a nut allergy!).
Editors' Recommendations