The brilliant transcendentalist Ralph Waldo Emerson famously once said, "The first wealth is health."
Most good winemakers will tell you that their wines are made in the vineyard. If you don't have quality fruit, you're going to struggle in the cellar, no matter how many enological degrees you are carrying.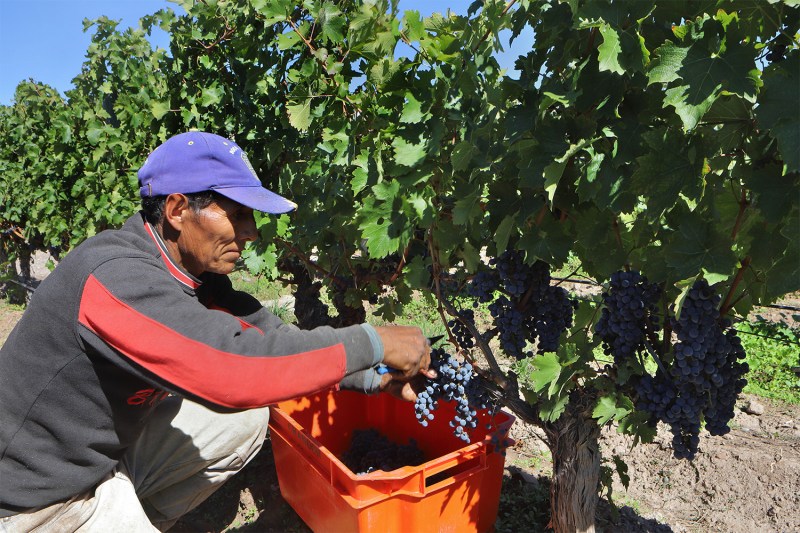 It should be known far and wide that winegrowing is backbreaking work. During the intense harvest stretch, a lot of fruit is picked by hand. Pickers are often paid by the volume they bring in, making it a mad dash toward some semblance of a paycheck. Moreover, it's done during odd hours over long stretches in the company of potentially dangerous equipment.
Beyond harvest, there's a lot of exhausting work to be done. In the winter, crews engage in hands-on pruning. In the spring, they may be tilling, training canes, or doing similar activities. In the summer, the demands are many, ranging from leaf pulling to hedge trimming to spraying, composting, warding off pests, or collecting fruit samples. In short, the vineyard relies on many helping hands.
Unfortunately, many of those hands are uninsured. This is not unique to the wine industry and this kind of labor is popular throughout agriculture and beyond. But the wine industry is unique in its increased activism related to the cause. Producers are banding together to get their invaluable work forces taken care of.
¡Salud! is arguably the shiniest example of the movement. Based in Oregon's Willamette Valley and aligned with area hospital Tuality Healthcare (an OHSU affiliate), the program outfits vineyard laborers with basic health care. Its annual auction, where custom lots of Pinot Noir are bid on, raises a significant amount of cash for the noble cause. This year, the program enters its 28th year of existence. Last year, ¡Salud! raised a whopping $1 million, setting a new record for the organization.
The program was launched by a few Oregon producers in the early 90s, namely the Ponzi family. Since then, it has raised $16 million. Presently, ¡Salud! covers 150 vineyards and around 2,500 workers per vintage. Healthcare includes screenings, disease testing, vaccinations, wellness, and more. Perhaps most importantly, the organization looks to break down the confusing health care landscape and set participants up with some kind of long-term plan down the road.
Leda Garside has been with ¡Salud! for about as long as it has existed. As a cultural liaison and ¡Salud! services manager, the nurse and educator has become the welcoming face of migrant healthcare in the northern Willamette Valley. At a seminar in wine country earlier this year, she touted her organization's growing influence on the labor force. She and her team are working around the clock to not only offer reactive medicine, but preemptively go after diseases like diabetes through early screenings.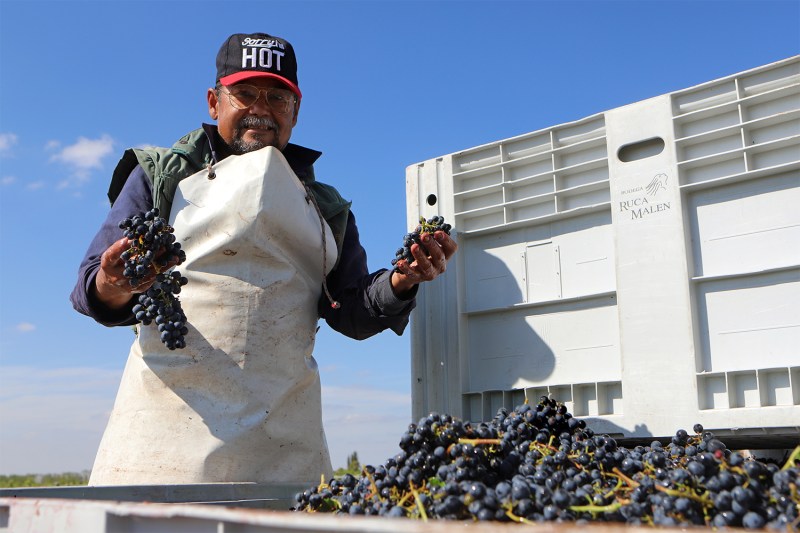 Similar pushes are happening elsewhere. In Sonoma, Health Care Foundation is garnering health support for its many agricultural laborers. In New York, Hudson River Healthcare and Long Island Sustainable Winegrowing are teaming up to help the underserved agricultural workers in the area, many with gigs in area vineyards. More and more winegrowing regions are at least considering such a project.
Yet, overall the healthcare rate in the American wine industry is lagging. As an industry with a certain degree of pride built around the concept of sustainability, it cannot afford to overlook all parties involved. Domestic wine is huge and continues to grow (millennials drink more Chard than Coors). Let's take it seriously and support those who drive it forward, vintage after backbreaking vintage.
Editors' Recommendations