It's that time of year. When fall has officially arrived. Along with the inevitable blanket of multicolored leaves, cool weather, and shorter days, it's also the spookiest time of year. With the beginning of October, we're now only a couple weeks away from Halloween with its costumed revelry and more peanut butter cups than anyone could eat.
On top of wearing poorly fitting costumes and eating your weight in sugary, tooth-achingly sweet candy, the holiday is also a great time to enjoy a beer or two. And while nobody will fault you for enjoying your go-to lager while you await trick-or-treaters and stream a scary movie, why not get into the holiday and enjoy a Halloween-themed beer?
If you didn't know it already, there are quite a few Halloween-themed beers on the market. Fall is much more than simply a season for cloyingly sweet, spiced pumpkin ales (although some are definitely worth trying and fit into the Halloween space as well). There are candy-centric, chocolate-filled beers, spooky-themed brews, and everything in between. Keep scrolling to see eight of our favorites. Pale ales, stouts, porters, pumpkin ales, this list has everything for beer fans looking for the perfect Halloween beer.
Allagash Haunted House
There are few beers as aptly named for Halloween as Allagash Haunted House. The award-winning brewery might be most known for its iconic Allagash White. But if you truly want to celebrate the holiday of ghosts and goblins, you'll crack open a can (or three) of this seasonal, hoppy dark ale. Sitting a hauntingly potent 6.66%, it's brewed with roasted barley, Blackprinz malt, and Crystal, Chinook, and Saaz hops. The result is a fruity, sweet, malty, coffee-filled, lightly floral-hopped fall beer.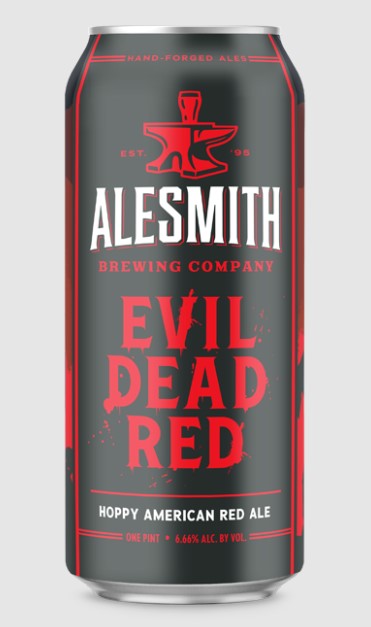 Alesmith Evil Dead Red
Even if you've never seen the movie The Evil Dead (the original, not the remake), you can still enjoy this fall seasonal red ale. This 6.66% hoppy red ale features a flavor profile of candied orange peels, caramel malts, freshly baked bread, and resinous, dank, hoppy pine needles. It's sweet, fruity, and piney. It's a perfect fall beer to pair with hearty foods and your favorite horror movies.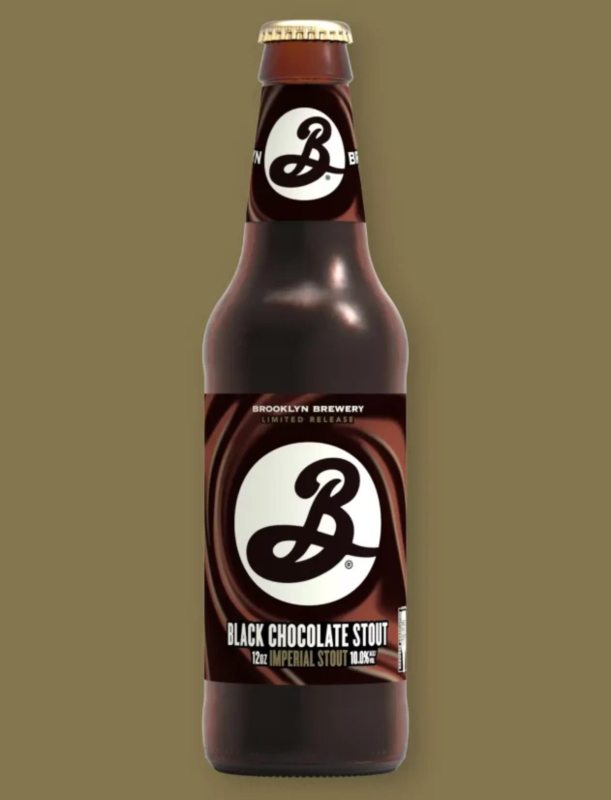 Brooklyn Black Chocolate Stout
If you're the type of Halloween fan who can't get enough chocolate, Brooklyn Black Chocolate Stout is the beer for you. This indulgent, dessert-like stout is for you. This 10% ABV Russian imperial stout is known for its flavors of dark chocolate, fudge, caramel malts, and freshly brewed coffee. It's perfect as an after-dinner beer or poured over French vanilla ice cream.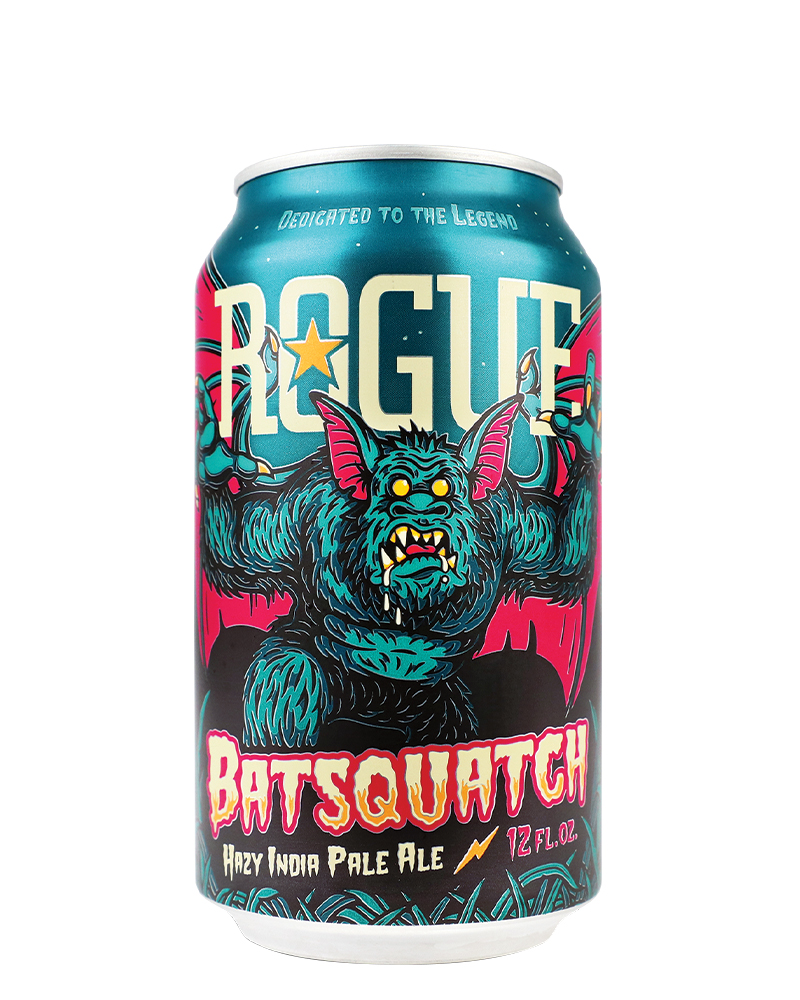 Rogue Batsquatch
While many of us are aware of the iconic sasquatch (also known as "Big Foot"), the Oregon woods near Mount St. Helens are also believed to be the stomping (and flying) grounds of a creature known as the "Batsquatch." The brewers at Rogue Ales decided to pay tribute to this creature by making a beer in its honor. This juicy, hazy IPA is known for its monstrously delicious flavors of citrus fruits and tropical fruits.
Flying Dog The Fear
There's nothing scary about this 9% imperial pumpkin ale. it is brewed with Carabrown, Chocolate, and Vienna malts, as well as Midnight Wheat, Warrior, and Willamette hops. Not to mention, 300 pounds of ripe pumpkins. The result is a bold, robust, rich pumpkin stout loaded with notes of chocolate, pumpkin, and seasonal spices. While many pumpkin ales are a little overly sweet, The Fear manages to toe the line between a rich, lightly bitter stout and a sweet, seasonal pumpkin ale.
Heretic Shallow Grave
The fall season is a great time for rich, sweet, flavorful porters. Especially when they have spooky, Halloween-themed names. Heretic Shallow Grave is a balanced, flavorful porter filled with notes of caramel malts, dark chocolate, light fruit, and lightly floral hops. It's sweet, rich, and indulgent. It pairs perfectly with a bag of snack-sized candy bars and a Halloween music playlist.
Southern Tier Peanut Butter Cup
In the pantheon of Halloween candy, is there anything better than peanut butter cup? We don't think so. The only thing better is Southern Tier Peanut Butter Cup Stout. This 10% imperial stout is brewed with 2-row pale, Black, Caramel 60, and Chocolate malts as well as toasted wheat, milk sugar, natural flavors, and Columbus hops. This creates a rich, dessert-like stout featuring notes of chocolate fudge and peanut butter. We suggest pouring a pint of this sweet, malty brew and pairing it with an actual peanut butter cup. What could be better?
3 Floyds Zombie Dust
There are few Halloween-themed beers as highly rated as 3 Floyds Zombie Dust. Perfect any time of year (especially in October). This 6.5% ABV pale ale from the mad-scientist brewers at Three Floyds features a nose of lemon zest, candied orange peels, pale malts, caramel, and floral hops. The palate is filled with tangerine, grapefruit, lemon, grass, and piney hops. It's a perfect respite for a holiday usually filled with darker, maltier, sometimes overly robust chocolate-filled beers.
Editors' Recommendations