Beer is the most satisfying post-workout reward. (We'll fight you on that.) Whether it's running, cycling, CrossFit, or bro-ga, our minds drift mid-sweat to that crisp, thirst-quenching brew, but we'd never have thought to crack a cold one mid-workout — until now.
Gu Energy Labs out of Berkeley, California is satisfying our hops-tooth by releasing a new Energy Gel that tastes like beer. The aptly named Hoppy Trails has zero alcohol by volume, meaning before celebrating a workout with a beer, you can have a pre-celebration mid-workout and refuel with a beer gel.
After all, there are beer jelly beans, beer ice cream, and Starbucks even invented a beer coffee back in 2016, so why not beer workout supplements? Who is really going to say no to more beer, anyway?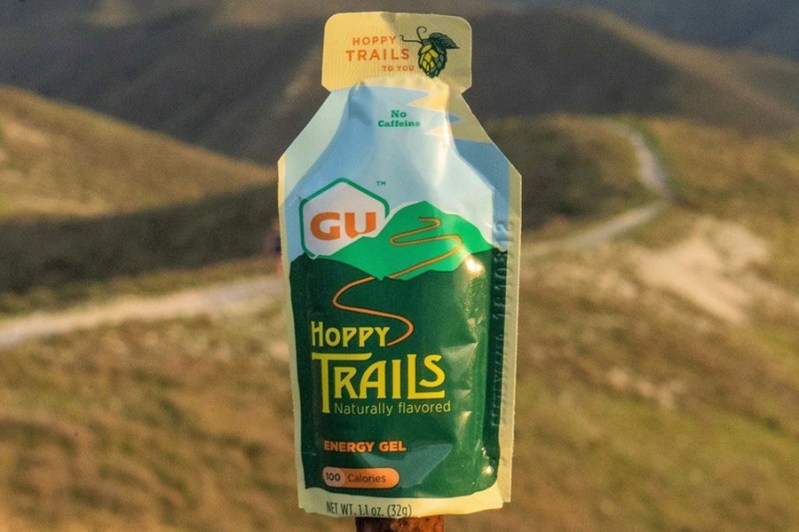 Gu Energy's Hoppy Trails Gels are 100-calorie single-serve packets, but instead of making you tipsy and dehydrated, the gu contains special carbohydrates that maximize absorption while diminishing stomach distress. These carbs will likely give you an energy boost that pushes you farther and harder before you throw in the sweat-drenched towel.
"We are always looking for the next flavor to add to our roster, and this new addition perfectly balances a fruity citrus aroma and the delicate bitterness of hops," says Magda Boulet, vice president of research, innovation & development at GU Energy Labs.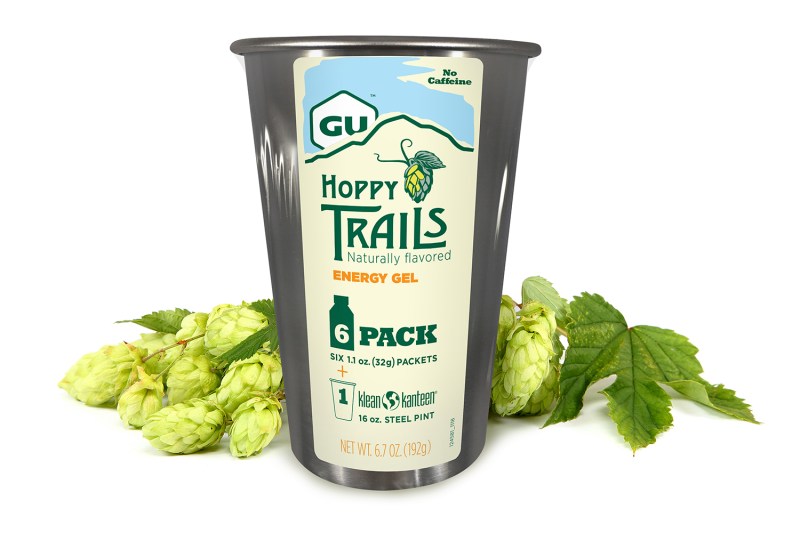 Yes, the flavor is on the bitter side of the Gu Energy Gel spectrum, which spans every taste from Caramel Macchiato, Gingerade, French Toast, and an unflavored gel called Tastefully Nude. But the company favored by professional runners, triathletes, surfers, and skiers says its expansive flavors help athletes "avoid flavor burnout … [and] offer pleasant distractions with flavors."
Hoppy Trails has no alcohol, no caffeine, and is kosher and gluten-free, leaving you the caloric and diuretic freedom to guzzle your favorite IPA and go into a pizza coma after the workout.
Our take? Hoppy Trails definitely has a distinct hoppy flavor, however, if you've never tried a Gu Energy Gel, be ready for a bizarre texture that does not at all resemble beer (maybe alien beer). And if you don't need an extra carb boost during your workout, hold out until you can get a real brew.
Currently, you can get a six-pack of gels (and a branded steel pint glass) on the Gu Energy website for $15.
Editors' Recommendations