Rum has a storied and fascinating history. Did you know, for example, that the first distillations of rum in the Caribbean date back to the 1600s, though there were other beverages made from sugar cane that have roots even older than that? No, you didn't, did you? That's great, because that means you learned something! And what's more fun than learning? Making drinks!
Today, August 16, is National Rum Day, which means it's time for everyone to get imbued with a little bit of sugarcane-based spirit. What was once primarily the domain of Caribbean-based distilleries, the rum category has exploded as distilleries from all around the world are getting in on the rum game (and for that, we are #blessed.)
Below, you'll find some of our favorite rum-based cocktails from bars and brands across the country and the world. If you're feeling parched, we suggest mixing up a few, all in the name of rum!
If you don't have any of the rums listed below, pick up a bottle or two. Want some other options? Check out these best buys.
Bright Lights Big City
(Created by Gary Wallach, Arlo SoHo, New York City)
1.5 oz Arlo Rum Blend
.75 oz toasted coconut syrup
.5 oz lime juice
3 dashes bay leaf tincture
1 dash angostura bitters
Method: Add all ingredients to a small tin. Add ice and shake for 10 seconds. Double strain into the glass.
Kiwi Tiki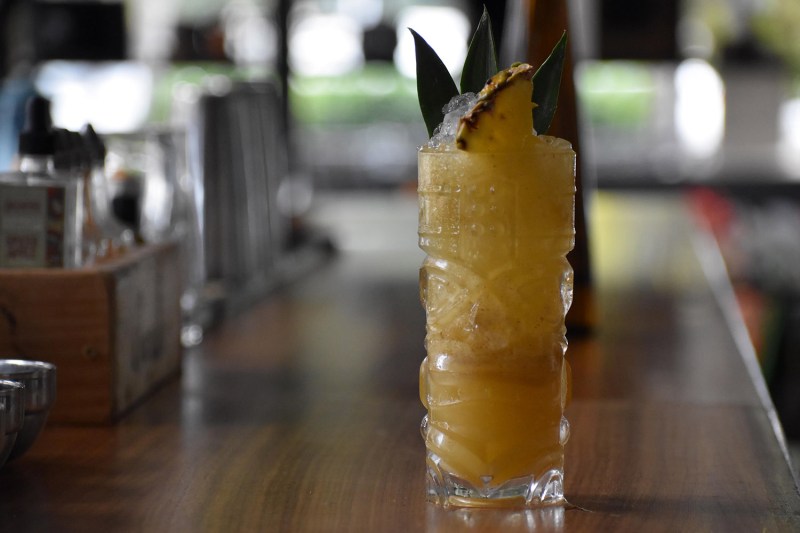 (Created by Enrique Cervantes, Drink Bar at Mess Hall Market, Tustin, California)
1.5 oz white

rum

1 oz spiced rum

1 oz kiwi purée
1 oz passionfruit syrup
Method: Add all ingredients to a Boston shaker, straight pour into Tiki glass and top with shaved iced
The Goblet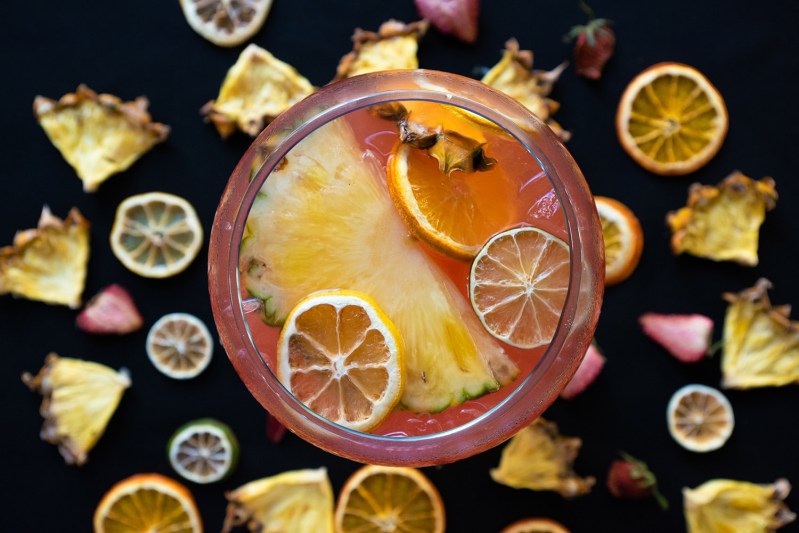 (Created by ROCKsalt, Maui)
2 oz Captain Morgan
2 oz orange Curacao
1.5 oz Kō Hana Kea Agricole Rum (or choose of your favorite rum)
.5 oz orgeat
2 oz lime sour
1 oz passionfruit syrup
Top off with pineapple juice
Fresh slices of pineapple, orange, and strawberries
Method: Add all ingredients except pineapple juice to a shaker with ice and shake well. Strain into a glass with ice, top with pineapple juice, and garnish with pineapple, orange, and strawberry. Serves two.
The Mariner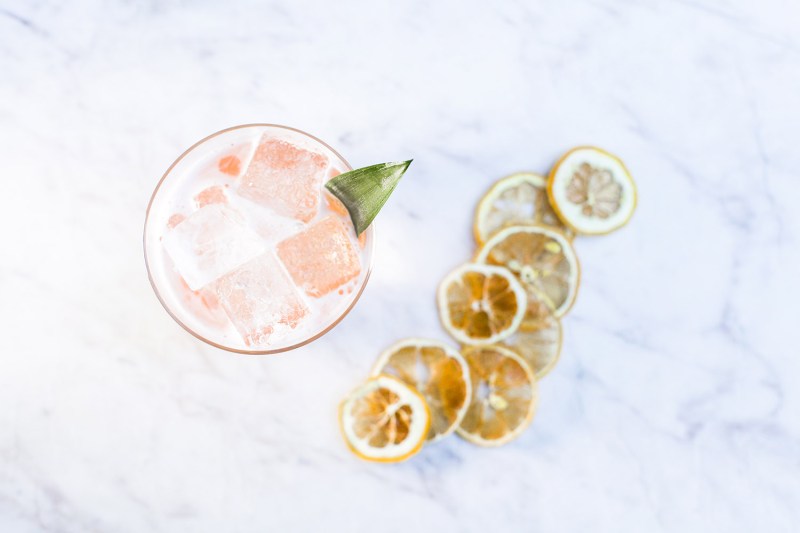 (Created by Spencer Elliott, Cleo, New York City)
Method: Combine in a shaker with crushed ice to serve on the rocks and top with a dehydrated lemon.
Porch Life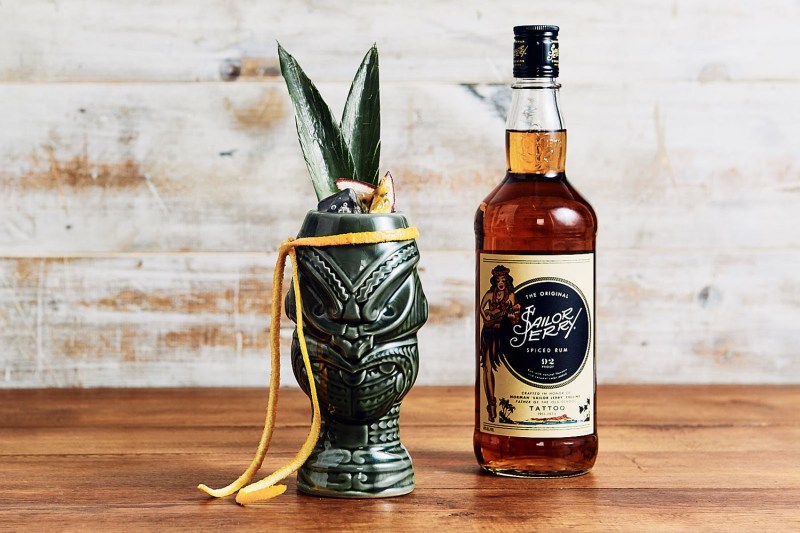 (Created by Ashley Thomas, West Coast Sailor Jerry Ambassador)
1.5 parts Sailor Jerry Spiced Rum
.5 part peach schnapps
2 parts iced tea
.75 part lemon juice
.75 part simple syrup
.75 part passion fruit juice
Method: Add ingredients into mixing glass with ice. Shake. Strain into rocks-filled Collins/highball glass. Garnish with skewered orange wedge, cherry, lemon wedge.
Raspberry Ripple Snow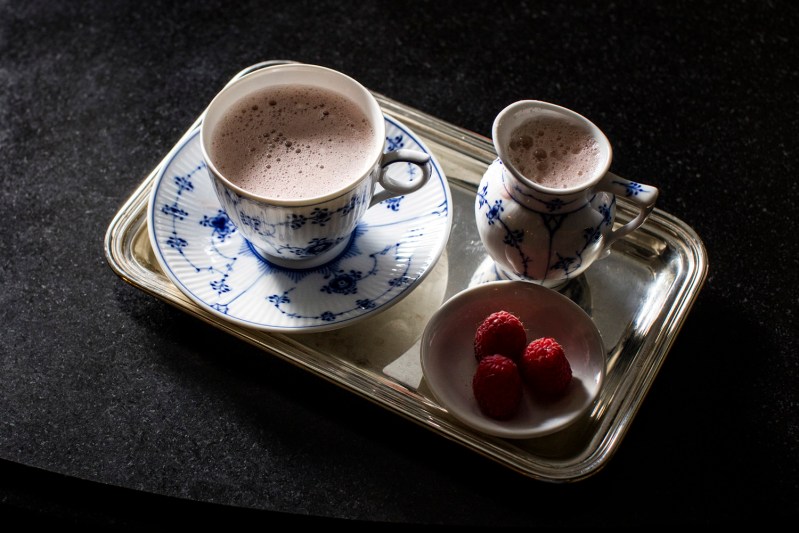 (Created by Sabrina Kudic, Banzarbar, New York City)
Method: Shake ingredients together with ice, and strain into a tea cup. Garnish with raspberries.
Haven and Hell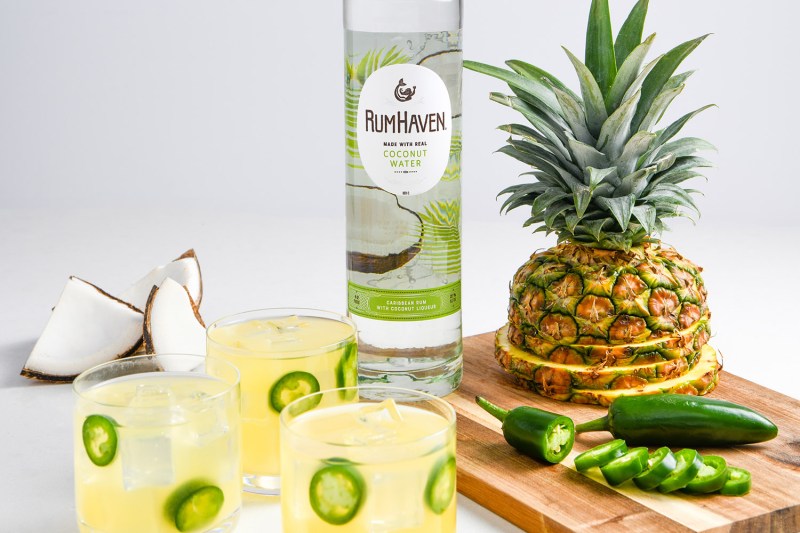 1.5 oz RumHaven
5 oz pineapple juice
.5 oz fresh lime juice
.5 oz simple syrup
2-3 slices of chili/jalapeño pepper
Method: Add ingredients into a cocktail shaker filled with ice, and shake vigorously. Double strain cocktail into an ice-filled rocks glass. Garnish with chili or jalapeño pepper slices.
Make YOUR Banana Stand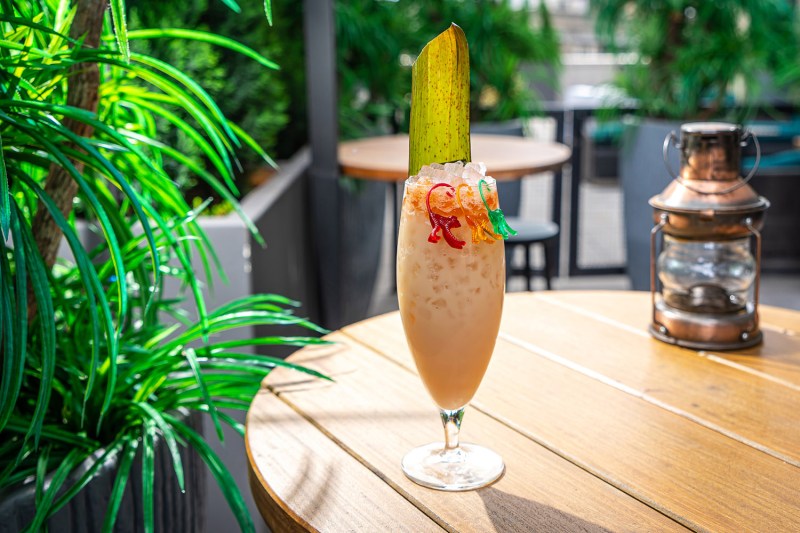 (Created by Brian Miller, The Polynesian, New York City)
.75 oz banana infused Coruba Dark Rum
.75 oz Hamilton Jamaican Gold
.75 oz Santa Teresa Claro
.25 oz Hamilton Demerara 151
.5 oz house banana blend
.5 oz cane syrup
.5 oz lime juice
.5 oz lemon juice
1 dash Angostura bitters
Method: Combine all ingredients into a shaker tin. Flash blend with crushed ice in a drink mixer for 3-5 seconds. Pour into a tall pilsner or hurricane glass. Top off with crushed ice. Garnish with a banana leaf, dehydrated banana chips and a toy monkey.
BK PK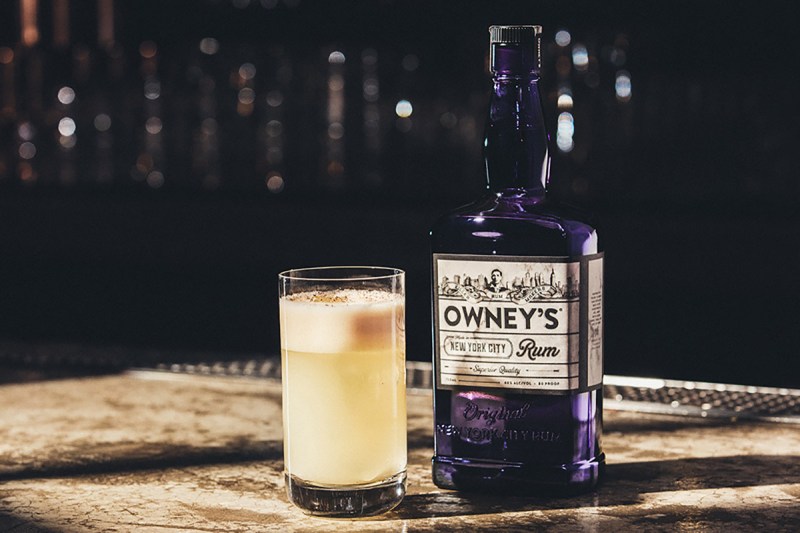 2 oz Owney's Rum
2 oz Pineapple juice
1 oz cream of coconut
1 oz orange juice
Ground nutmeg for garnish
Method: Combine all ingredients in a shaker with ice, double strain into a chilled highball glass. Sprinkle with ground nutmeg.
Article originally published August 16, 2017. Last updated August 16, 2019.
Editors' Recommendations