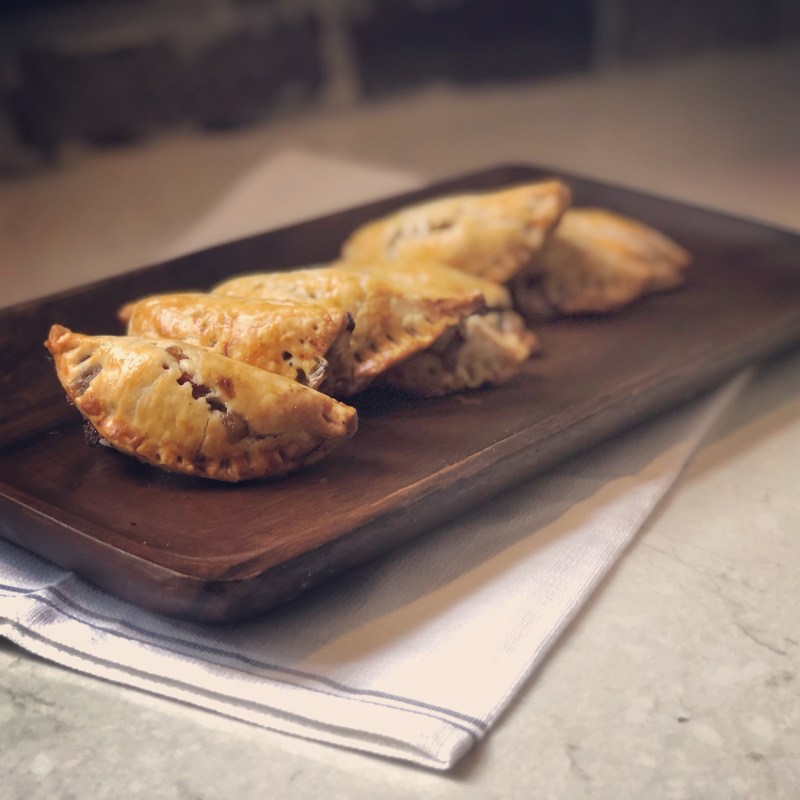 We love a good pot roast. The thing about a pot roast, though, is that there always seem to be a ton of leftovers. No matter the amount you made or how many guests you had around the table, there's extra. Perhaps that's one of the comforting things about pot roast – there's always more to share. But if we're honest, on the second or third day of leftovers, most of us are ready for something different. That's where this handy recipe comes in, and it's for another delicious food: empanadas.
All you need to transform your pot roast leftovers into something new and enticing is a little pie dough. By filling that pie dough with your leftovers, you're creating flakey, steamy, golden-brown little meat pies that will make just about everyone happy. Not only are they delicious, but they're perfect for any occasion. Serve them with rice and a salad for a beautifully savory dinner. Pile them on a platter with a creamy dipping sauce for the next football game, or bring them on a fall picnic with a bottle of your favorite Burgundy. Whatever the occasion, though, be sure to make enough because these are oddly addicting.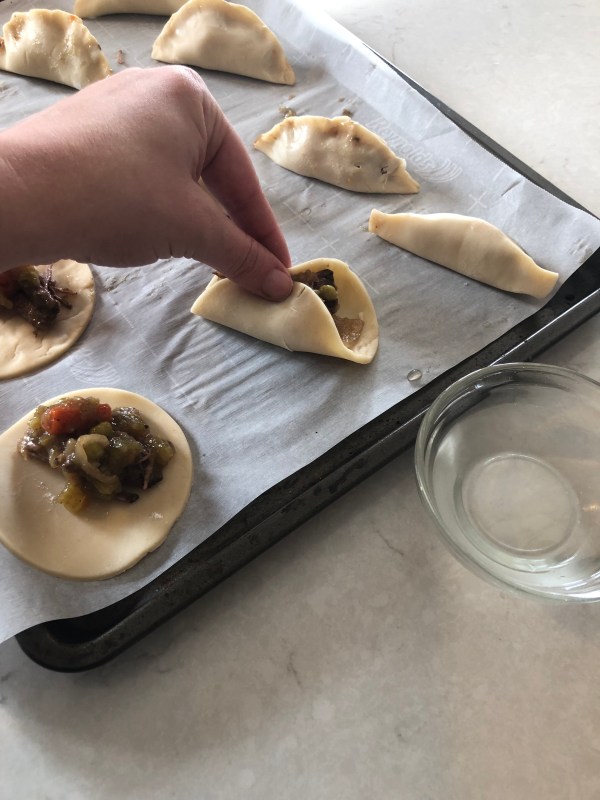 Pot roast empanadas recipe
While we adore a freshly made pot roast, we can't help but debate if this recipe makes the second time around even better. We've even taken to making twice as much roast as usual just to guarantee these empanadas a place on the dinner table later in the week.
Our favorite pot roast recipe is made in the slow cooker, which makes both of these meals a breeze to make. This is how to make empanadas using your leftover pot roast.
Ingredients:
Leftover pot roast with veggies and gravy

2 disks pie dough, each rolled to about 1/4-inch thickness
1 egg
Method:
Shred any large pieces of leftover roast and mix with gravy and vegetables so that the mixture has an even distribution of meat and vegetables.
Using a 4-inch biscuit cutter, cut rounds from the dough. Using both disks, this should yield roughly 20 rounds,
Using a spoon, scoop about 2 tablespoons of pot roast filling onto each disk, being careful not to overfill.
With a bit of water on your fingertips, pinch the sides of the dough together around the filling, forming a dumpling shape.
Crimp the edges of the empanadas with a fork, sealing the filling inside, then pierce each one on top so that steam can escape.
Chill the empanadas in the refrigerator for at least 20 minutes to give the dough time to chill.
When you are ready to bake, preheat oven to 375F and line a baking sheet with parchment paper.
Beat egg together with a splash of water to create an egg wash.
Brush each empanada with egg wash, then bake on a prepared baking sheet for 18-22 minutes, until golden brown.
Editors' Recommendations