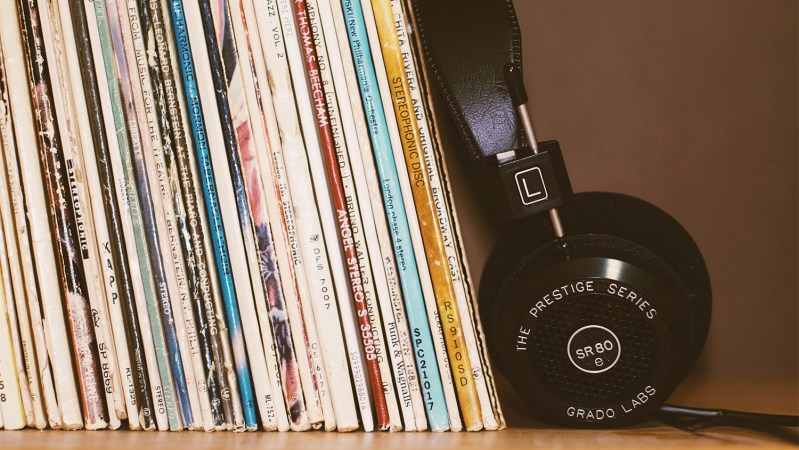 Is there anything more perfect after a long-ass day of backbreaking or mind-numbing work than picking out your favorite vinyl album, mixing up a drink (or just pouring a double or triple pour of your favorite whiskey), and settling into your favorite chair to tune out the rest of the world for a little while? We think not (especially if you're listening on one of these systems).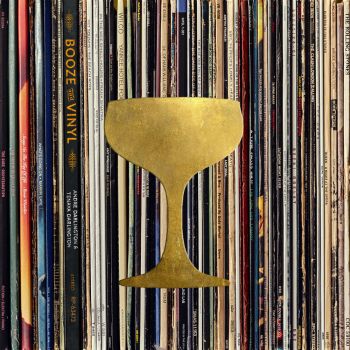 André Darlington and Tenaya Darlington seem to agree with us, if their new book, Booze & Vinyl, is any indication of their mindset. In the book, they pair up a wide variety of cocktails — some classics, some riffs, and some modern inventions — with 17 different albums from the 2000s all the way back to the 1950s.
To give you a sense of what they're spinning, we've picked out a few of our favorite cocktail and record pairings for you to dig into. Once you're stirred and shaken your way through these, pick up the book here and check out the rest of boozy vinyl goodness.
Flannel Shirt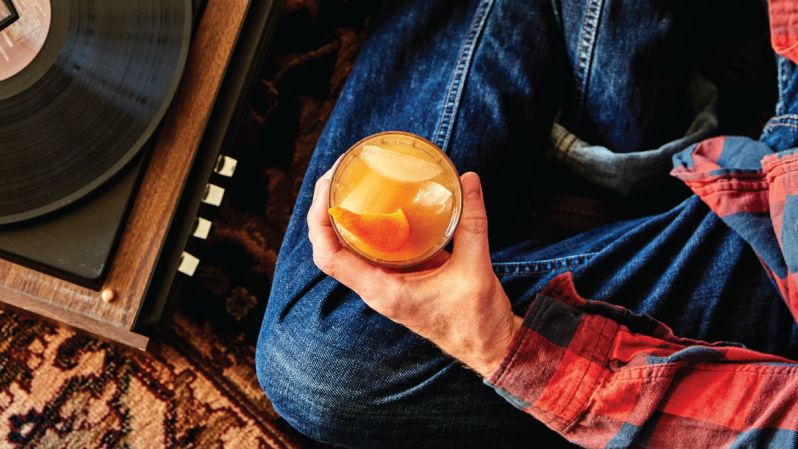 Pair with: Nirvana – MTV Unplugged in New York (1993), Side A
"This is a cocktail from bartender and drinks writer Jeffrey Morgenthaler, from his bar Clyde Common in (where else?) Portland, Oregon. Northwest slacker central! There is a lot of flavor here. Don't be put off by the long list of ingredients—it's an amazing drink, and it's easy to batch for a crowd."
Method: Shake ingredients with ice and strain into a rocks glass filled with ice. Garnish with orange peel.
Royal Pimm's Cup
Pair with: The Smiths – The Queen is Dead (1986), Side A
"We like our 'regular' Pimm's cups with ginger ale, but here we fancy the drink up a bit for the Mozzer with Champagne. Created by the owner of an oyster bar, Pimm's is a mixture of herbs and liqueurs in a gin base. It's well balanced on its own, so it doesn't require a lot of doctoring to display its charms in a cocktail. Pimm's Cups are beautiful both to drink and to behold."
3 oz Champagne or other sparkling wine
2 oz Pimm's #1
1 cucumber slice
1 orange slice
1 strawberry, sliced
Sprig of mint to garnish
Method: Pour Pimm's, cucumber, and fruit in a Collins glass. Muddle. Top with ice and Champagne. Garnish with a sprig of mint.
Sidecar
Pair with: A Tribe Called Quest – Low End Theory (1991), Side B
"Perhaps the signature drink of the great American Jazz Age, the Sidecar is a double-feature of two exceptional French products: Cognac (brandy) and Cointreau. With a sugared rim, it's a sure hit. And it's a swanky accompaniment to this uplifting, jazzy masterpiece."
2 oz brandy
1 oz Cointreau
.75 oz fresh lemon juice
Sugar to rim the glass
Orange peel to garnish
Method: Prepare a glass by wetting the rim and dipping it in sugar. Shake ingredients with ice and strain into the prepared glass. Garnish with an orange peel.
Reprinted with permission from BOOZE AND VINYL © 2018 by André Darlington & Tenaya Darlington, Running Press
Editors' Recommendations