A flask always imparts an impression upon its carrier. It makes them seem like either a day-drinking degenerate or a classy gentleman: Which pose is struck depends largely on the flask in question. To that end, we've rounded up the best flasks for travel, parties, or whatever occasion calls for an impromptu drink.
Related Guides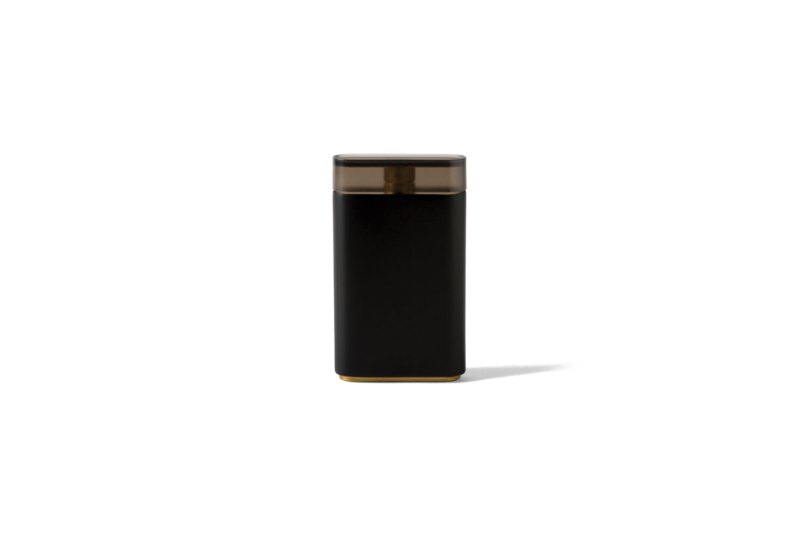 RBT Flask
The RBT Flask is deceptively simple -- a svelte, black-and-gold form designed to hide in plain sight. It's a flask for the gentleman who values discretion. At first glance, it could be a business card holder or a portable backup battery. A simple twist of the quiet-turn cap reveals the mouthpiece and reservoir, and it snaps shut for a leak-free seal. Stainless steel construction throughout guarantees the lining will never sully the flavor of your spirits.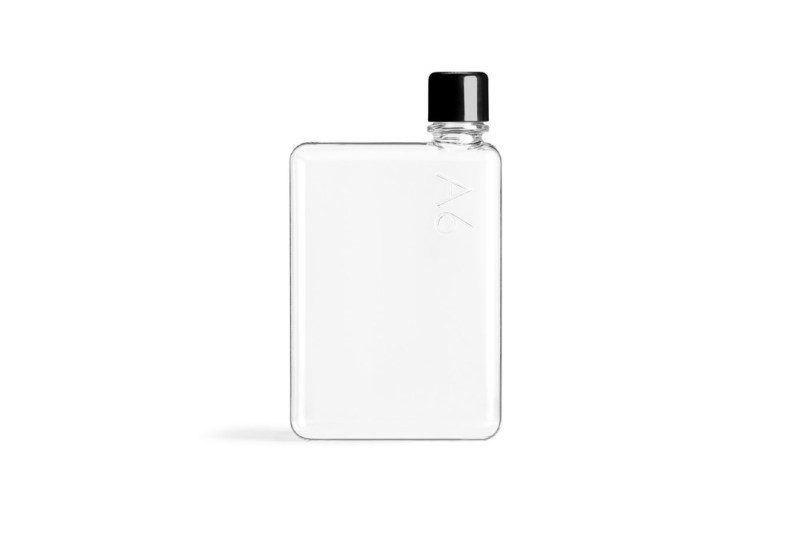 A6 memobottle
The vast majority of flasks on this list are made entirely or largely out of metal, but this plastic offering from memobottle stands out from the typically lower-quality non-metal flasks thanks to its BPA-BPS-free material that will last a lifetime and will hold its fill without allowing toxins to taint it. The brand makes bottles in a range of sizes, but we think the A6 is the perfect size for your pocket.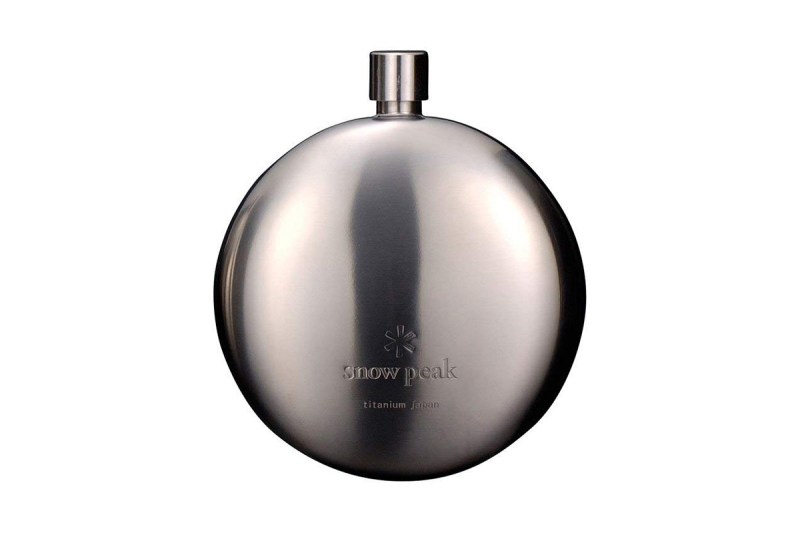 Snow Peak Titanium Curved Flask
Japan's most popular outdoor brand finds a way to make the most ordinary products interesting. The Snow Peak Titanium Curved Flask features an ultra-minimalist design that strips away any unnecessary adornments. The result is a simple, streamlined shell that's functional, yet beautiful. Relying on a virtually indestructible titanium construction, it weighs just two ounces. The 6.4-ounce capacity is generous enough for a few on-the-go Old Fashioneds, but still quite pocketable.
Snow Peak Titanium Curved Flask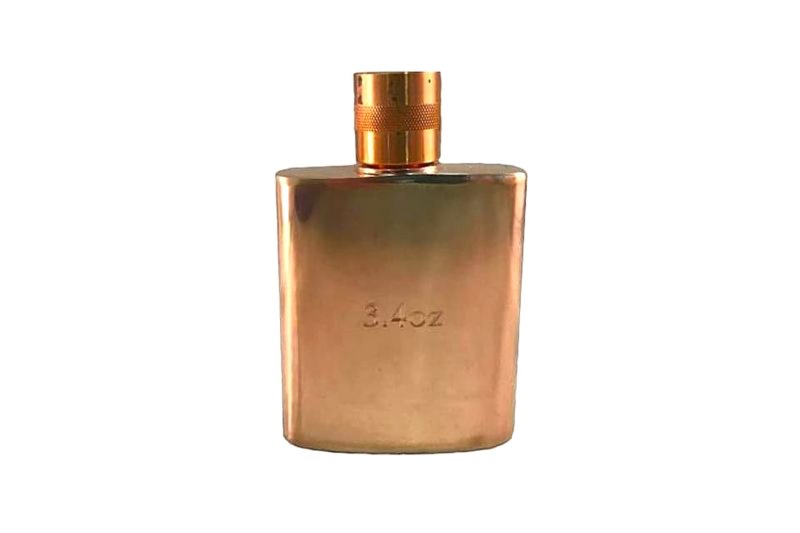 Jacob Bromwell TSA Carry-On Flask
For air-travel-friendly portability, nothing beats the Jacob Bromwell TSA Carry-On Flask. The compact, 3.4-ounce size is the maximum allowed by our TSA overlords -- although that isn't to say you couldn't pack a few extra travel-sized bourbon bottles as a backup. The design is functional and minimalist, but the copper finish adds a touch of vintage sophistication to elevate the look. That it's handcrafted at a coppersmith factory in Vermont is an added bonus.
Jacob Bromwell TSA Carry-On Flask
Misc. Goods Co. Ceramic Flask
Leave it to Kentucky — the state that blessed the world with bourbon — to devise a handsome and deceptively simple flask. The aptly named Ceramic Flask from Louisville-based Misc. Goods is unlike most any flask we've seen before. The brand sidesteps the cold sleekness of stainless steel for the warmth of quarter-inch white slip-cast ceramic. While the black version seems the obvious choice, we're partial to the unconventional ivory, which offers a bit of old-world explorer nostalgia. Two leather straps and a brass stud and button secure the natural cork to ensure your 11 ounces of tipple don't wind up on the airport floor.
Misc. Goods Co. Ceramic Flask
Cork Pops Nicholas Portside Flask
The frustrating thing about most flasks is that you're always wondering how close to empty they are. Wonder no more! The Nicholas Portside Flask from Cork Pops solves this problem with a "porthole-style" glass window that's not only functional and clever but stylish as well. While the flask's design borders on nautical kitsch, the polished stainless steel case ensures it's more sophisticated than it sounds.
Cork Pops Nicholas Portside Flask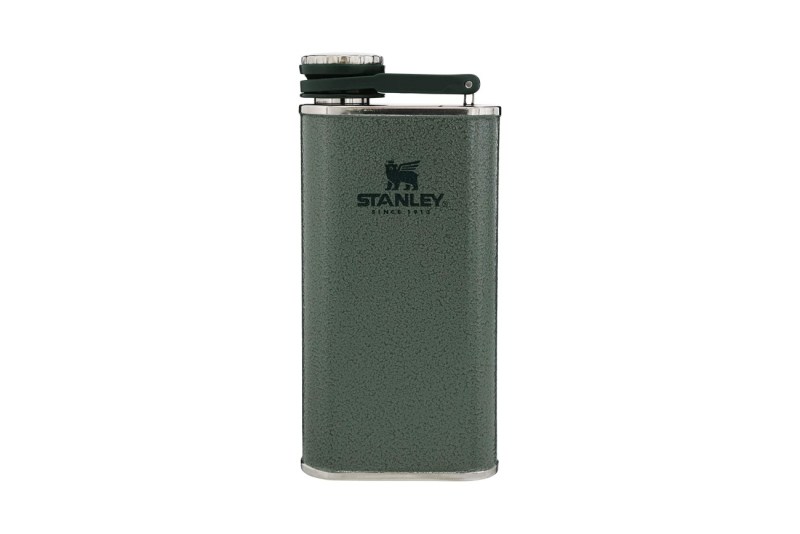 Stanley Classic Flask
When you need a flask -- and we're talking an old school flask made to reliably bring booze along wherever you happen to go -- it doesn't get more classic than this offering from Stanley. It's right there in the name. This flask is the traditional 8-ounce size, making it ideal for your back or side pocket. It's also super durable and leakproof, meaning that it can accompany you for a lifetime.
High Camp Flasks Firelight 750 Flask
Here we've got a flask of an entirely different sort. Designed specifically to class up your camping cocktail hour, this is no hip flask. In fact, it will hold an entire fifth of liquor, or a fifth-sized portion of premixed cocktails. It also doubles as a shaker, and includes two attachable tumblers. Let's put it this way: the Firelight 750 is flask enough for your entire camping crew.
High Camp Flasks Firelight 750 Flask
Sip with confidence knowing that these flasks have been carefully vetted by our most dedicated and experienced testers. It's a tough job, but someone has to do it. In any case, these are the best flasks for your next nip.
Editors' Recommendations