Classic cocktails are classic for a reason. They're perfect, plain, and simple. The Old Fashioned. The Manhattan. The Martini. The Daiquiri. These days, people tend to associate the daiquiri with the fruity, absurdly sugary neon-colored drinks of the 90s. In reality, the real-deal traditional daiquiri is just three ingredients: rum, lime juice, and sugar. As simple as it may seem, the daiquiri is greater than the sum of its parts but requires a little thought to balance the flavor of the rum, the acidity of the lime juice, and the sweetness of the sugar syrup into something ethereal.
A properly made daiquiri can turn a bad day into a good one and can transport you from a rainy day to a sunny beach. Among those in the cocktail world, the daiquiri is the king of the classic sours. Born in Cuba at the beginning of the 20th century, the credit goes to an American mining engineer named Jennings Cox, who worked in Santiago de Cuba and liked to entertain his friends with pitchers of rum sour. Eventually, local bartenders took the reins and crafted what we know today.
Classic Daiquiri Recipe
Prep Time: 5 minutes
Total Time: 7 minutes
Yield: 1 cocktail
Ingredients
2 ounces rum
.75 ounce lime juice
.75 ounce simple syrup (1:1 sugar:water)
Method
Add all the ingredients to a cocktail shaker.
Add ice and shake until well chilled.
Strain into a chilled coupe glass.
Garnish with a lime wheel.
Many bartenders use the daiquiri as a litmus test for new hires to judge their palate and technique. Joaquín Simó, of the late Pouring Ribbons in Manhattan, once said of the daiquiri, "It's the omelet of cocktails. If you can't make an omelet, you don't know how to cook. Same thing with a daiquiri."
Best Rums for a Daiquiri
Ask six bartenders what their go-to daiquiri rum is, and you're bound to get six different answers. And guess what? We did just that! We called on some of our best bar friends from around the country to help you with choosing the rum (or rums) to craft the perfect daiquiri possible.
Clairin
Kat Foster, bartender at the esteemed Eleven Madison Park in NYC, says, "My favorite rum to reach for lately has been Clairin — it's a terroir-driven style of Haitian rum made from sugar cane rather than molasses, and it brings a lively grassiness to a daiquiri. A little goes a long way, and I like to use a quarter ounce or so with a base of un-aged rum-like Plantation 3 Star or Ten To One white rum."
El Dorado 3yr Cask Aged Demerara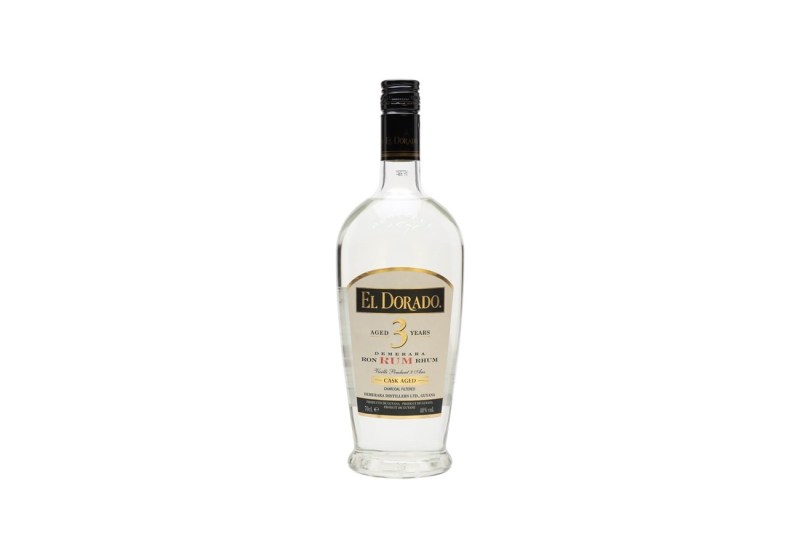 "My go-to rum for a classic daiquiri is El Dorado 3yr Cask Aged Demerara," says Drew Hairston, Beverage Director at Maydan in Washington, DC. "This juice checks all the boxes; the oak age introduces subtle vanilla and baking spice tones while maintaining a clean and colorless rum. I like this style because the soft notes can help to balance out the acid from fresh lime juice and allows you to use less sugar but keeping roundness in the cocktail."
Coconut Cartel

We reached out to Kyle Jones, owner of Bon Vivant's in Nassau, Bahamas (and one of our favorite Instagrams), for his personal favorite daiquiri rum and he came back with a unique one. "I generally use a quality white rum such as a Plantation 3 Star for our basic daiquiris; however, when it's time to "treat yo-self," my go-to is Coconut Cartel. It is an aged Guatemalan rum that is cut with coconut water, so it adds this delicious layer of salinity and a tropical slap to your tipple. With so many rums on the market, Coconut Cartel is unique and delicious."
Scarlet Ibis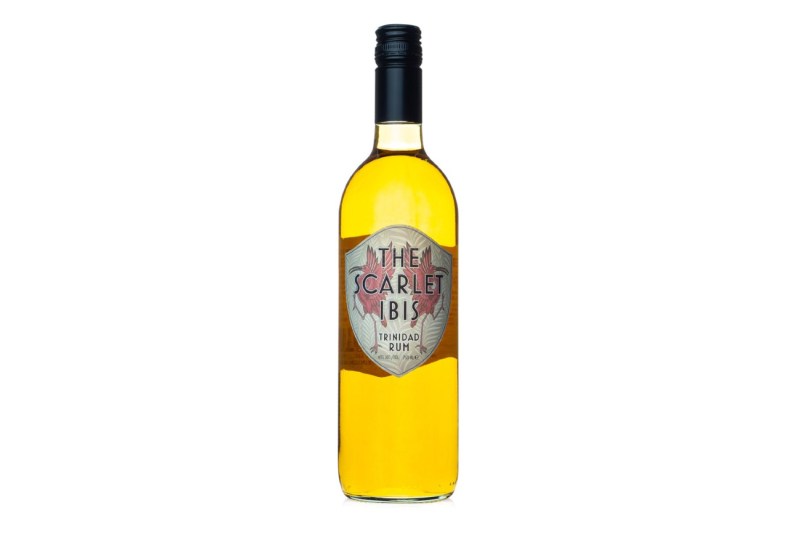 Alex Negranza, Bar Manager of MARCH restaurant in Houston, Texas, chose a blended rum from Trinidad originally made for the world-famous Death & Co. in Manhattan. "I love working with blended rums because I really feel like rums should play together. Death & Co. did a great job helping develop this rum for that specific use, and I love adding a bar spoon or 3 of Plantation Original Dark (or equivalent) for some extra depth. I prefer using a 2:1 simple syrup instead of a turbinado syrup and a dark rum helps add some extra depth when I'm not using turbinado."
Ron Pepón Blanco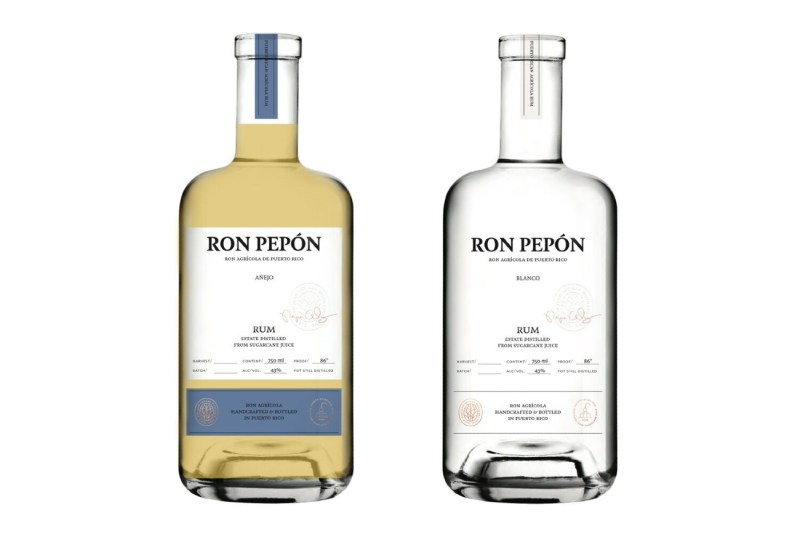 Stephen Hoppe, co-owner of our favorite bar in Puerto Rico, La Penúltima, has a very (island) specific rum as his go-to daiquiri selection. "My favorite daiquiri rum right now is Ron Pepón Blanco. It's Puerto Rico's first agricole-style rum made by San Juan Artisan Distillers. Fresh milled cane juice grown at the distillery and distilled on French pot stills. I find it to be something of a cross between Martinique and Jamaican rums, both elegant and funky." Being fans of both funky Jamaican rums and grassy agricole rhum, we can't wait to get our hands on this bottle.
Worthy Park Rum-Bar Gold
Don't let the name of the bar fool you. Our good buddy Greg Ewan from Aunt Betty's Gin & Absinthe Bar in Raleigh, North Carolina, has a solid recommendation for your next daiquiri. "My go-to for a single rum daiquiri is Worthy Park's Rum-Bar Gold. It has toned down esters compared to a typical Jamaican rum and doesn't use dunder pits in its production, but the slightly muted funk allows the plantain, citrus, and vanilla notes to come through in balance. I also love that they have full control over their entire production, from growing the cane, to molasses production, to distillation and bottling."
The Manual's Pick: Plantation's Stiggins Fancy and Wray & Nephew Overproof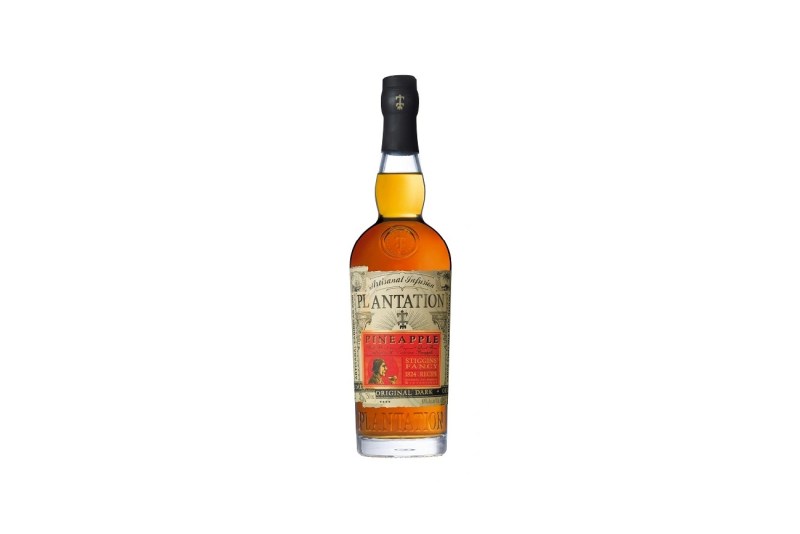 As avid daiquiri fans, we couldn't help but throw our own choice into the mix. A 50/50 split of Plantation's "Stiggins Fancy" and Wray & Nephew Overproof makes for our favorite "snaquiri" around the shop. The brilliantly smooth pineapple-infused rum from Plantation alongside the funky overproof Jamaican Wray & Nephew is hard to beat in our book.
Editors' Recommendations