In today's world, the sad truth is that very few things live up to their hype. We see the heavily filtered pictures on Instagram or read the impressive restaurant reviews only to be let down when it finally comes our turn to enjoy. In a world where instant gratification, short attention spans, and overexposed culture are the norm, it's just hard to be genuinely impressed by much. But then, suddenly, with a small sprinkling of the limited magic that remains, something happens to restore our faith in the world's offerings. A place or a dish or an event happens to us that actually does live up to the praise it has collected, and we are refreshed by the healing salve of optimism and joy.
One such restorative place is Napa Valley, California. Of course, the prestigious wine country is famed for its thousands of award-winning, incredible wines. Tourists flock to the place, hoping to collect a bit of the magic for themselves. And the beautiful thing about Napa is that the magic is abundantly overflowing. This is not one of those many disappointing tourist attractions eager to trap us in its web of mediocrity. In every single way, Napa Valley and its treasured wines live up to even the highest expectations at which they're held.
Another beautiful thing about Napa Valley wines is that there's a plethora of options for every budget. There are many – thousands – of delicious bottles that can be found for less than $20. Those are the bottles that get us through the week. The kids-just-went-to-bed-and-it's-time-for-Netflix bottles. Then, of course, there are the trophy wines. Those wines that only the most serious of collectors and wine lovers will purchase. Wines with price tags high into the four-figure range.
But for most of us, a splurge on a wine bottle falls somewhere in the $40 – $400 range, and these are our favorites in that category.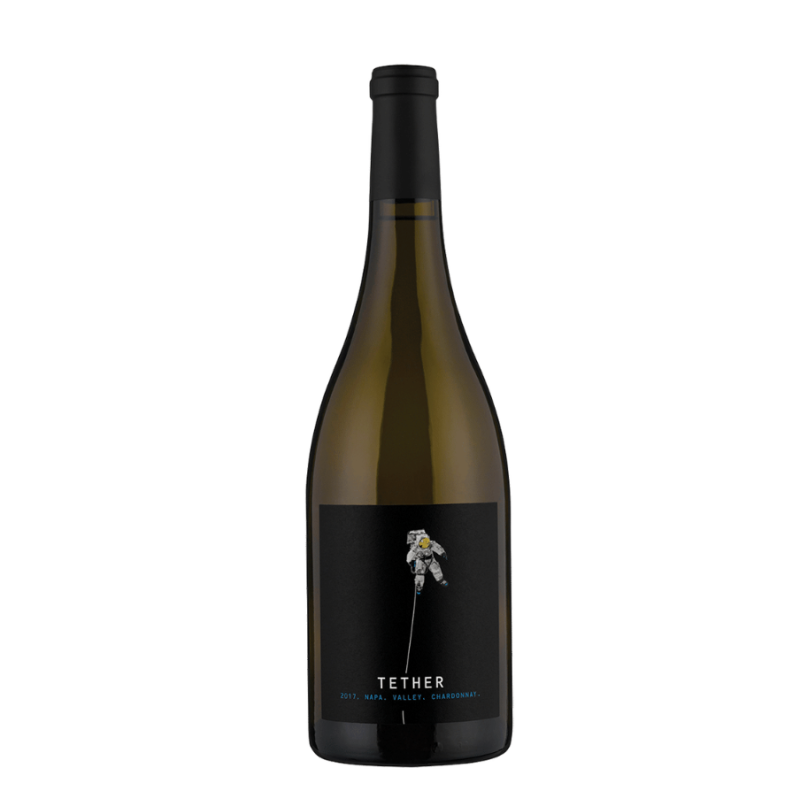 Tether Chardonnay Napa Valley, 2019
Tether wine is a collaboration between Kimberly Jones and Anna and Mario Monticelli, who work on projects worldwide but always remain "tethered" to Napa Valley. Their Tether motto is one they strive to live by daily – Be bold. Take risks. Always stay connected.
This beautiful Chardonnay is the most budget-friendly splurge on our list. At just $36, this bottle is still humble enough to enjoy on a weeknight without too much guilt attached.
Despite its smaller price tag, Tether's 2019 Chardonnay offers a balanced acidity and a full-bodied elegance with notes of stone fruit, citrus, papaya, and toasted coconut. Its pure, clean texture provides a great finish with surprising depth.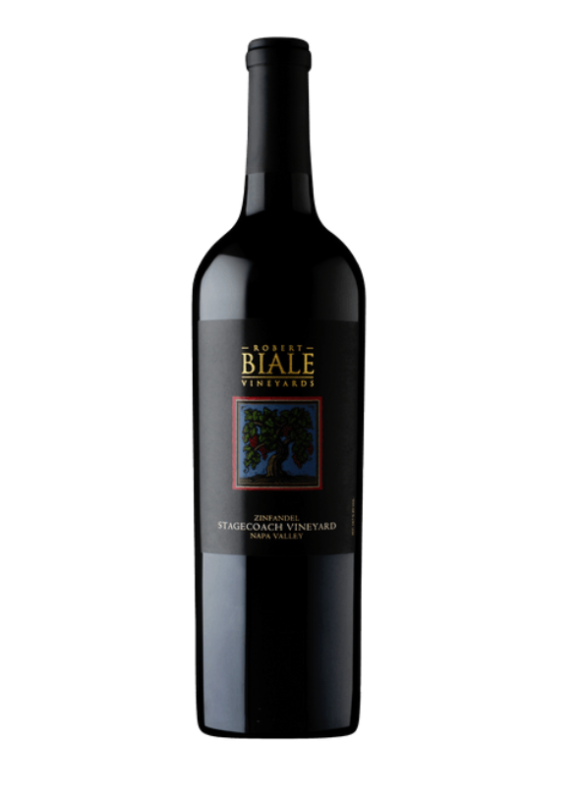 Robert Biale Vineyards Stagecoach Vineyard Zinfandel 2021
From the inception of Robert Biale Vineyard, its founders have cherished the tradition of historic grape vines and the beauty in the small quantity and concentrated and intense flavor that they produce. Some of their vines date back to the 1880s, and they take great pride in turning that history into something enjoyed in our modern world.
This beautiful Zinfandel is highly drinkable and smooth, yet complex in its layered notes of cherry, dried herbs, black currant, and chaparral. Fresh and acidic, this wine also boasts the sweetness of strawberry preserves, bergamot, and plum.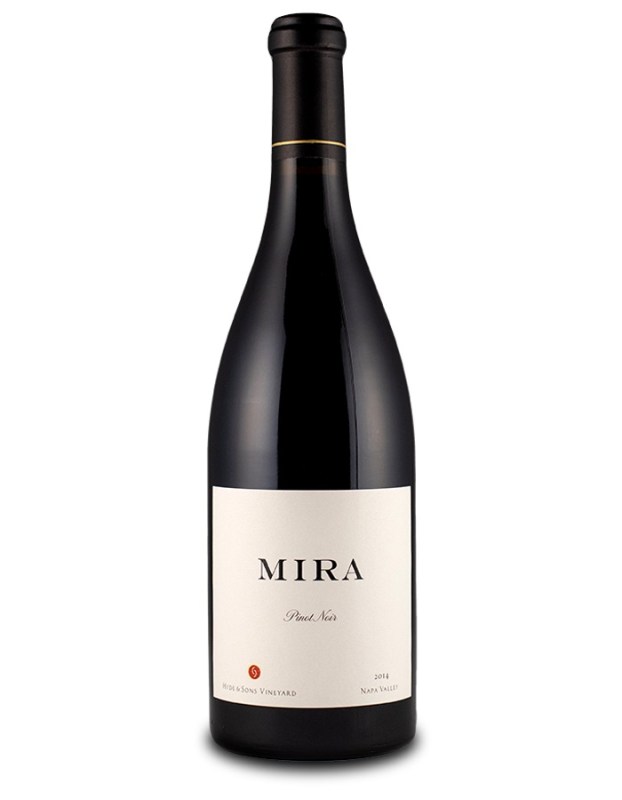 Mira Pinot Noir Hyde & Sons 2014
Mira Winery's name was inspired by the Latin root of "miracle" and Greek for "destiny." Winemaker Gustavo A. Gonzalez has an artistic approach to winemaking, valuing intention and precision. Mira wines are made using only sustainably farmed, 100% Napa Valley fruit.
This gentle wine exemplifies everything wonderful about a good Pinot Noir. Arguably the most popular among reds, a Pinot Noir should be medium-bodied at its boldest, with silky tannins and bright acidity. This bottle perfectly captures those qualities, while showing off its delicate flavors of strawberry and vanilla with hints of tobacco.
Paul Hobbs Cabernet Napa, 2018
Paul Hobbs Winery carries the belief that meticulous care in the vineyard with minimal intervention in the cellar creates world-class wines. And we have to agree, based on the beauty in their bottles.
While Napa is known for expertly growing many different types of wine grapes, it's the Cabernet Sauvignon that shines the brightest in the region. And this bottle from Paul Hobbs is the perfect snapshot of a true Napa Valley Cab. Bold and dry, but only moderately tannic, this wine sings with notes of blackberry, vanilla, and tobacco, with just the right kiss of oak.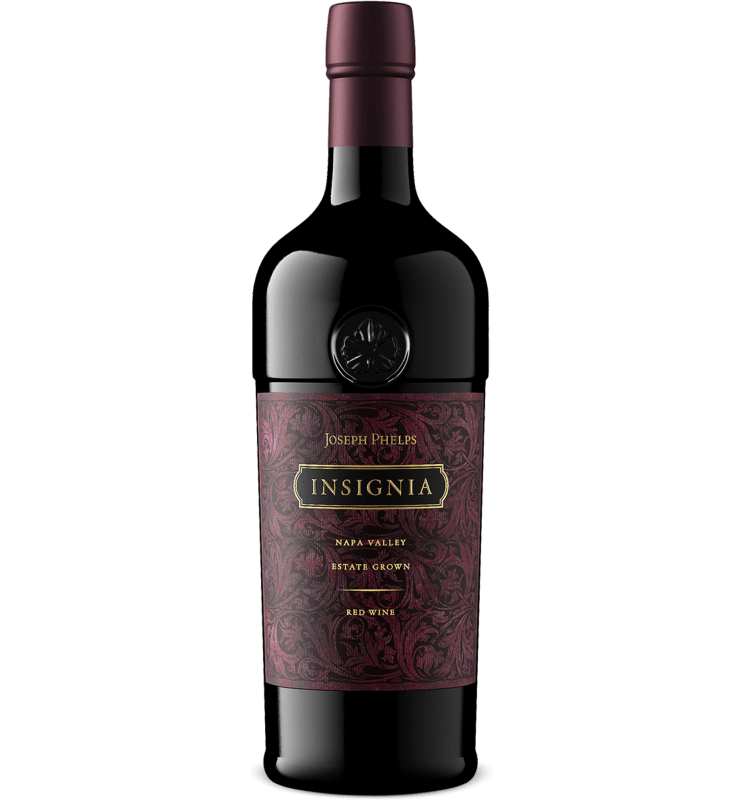 Joseph Phelps Insignia, 2018
The words from this esteemed winery are as moving as the bottles they produce: "An icon begins with a relentless pursuit for excellence. Boundaries are meant to be broken. New adventures come from the road less traveled. Join us as we continue to honor our past while building an exciting future."
The 2018 Joseph Phelps Insignia is the highest-priced wine on our list, and deservedly so.
This wildly impressive red blend is an exquisite combination of 87% Cabernet Sauvignon with 8% Petit Verdot, 3% Malbec, and 2% Cabernet Franc that was aged two years in French Oak barrels. The strikingly balanced and structured bottle is full-bodied with silky smooth tannins. Its complex bouquet contains rich red fruit, sage, graphite, and clove. The finish is long and smooth, with an evolving spice on the palate.
Editors' Recommendations