Calling it ice cream is cute, but these sorbet, gelato, and nitrogen laboratories around the world are turning simple soft serve into flavorful masterpieces. Not only are the scoops wild, but the cones are larger than life and the shops are designed like modern galleries.
Hope you don't have a sweet tooth – we recommend having a box of Daiya plant-based dessert bars on hand because you will need ice cream after this.
Prossima Fermata
Milan, Italy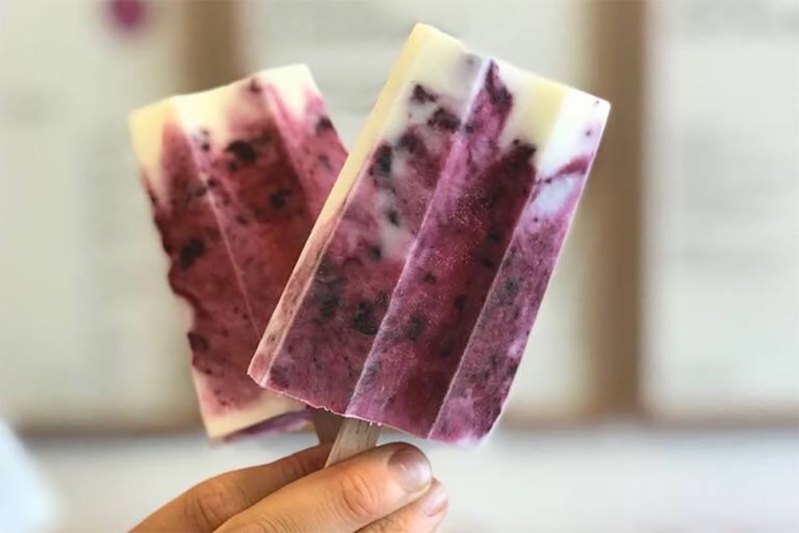 The clean, quaint ice cream laboratory that is Prossima Fermata combines a parlor sales space with a scientific ice cream work area. Designed around three basic materials: linoleum, stone, and wood, this minimalist ice cream shop is obsessed with fresh, delicious flavors based around seasonal fruit. Its cool desserts include fig granita, blood orange sorbet, and tiramisu gelato.
Ice Scream
New York City, New York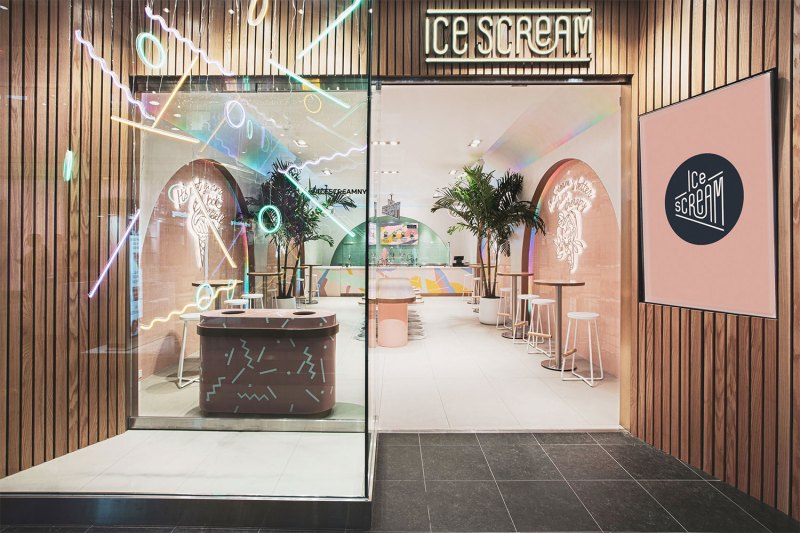 You scream, we all scream for this liquid nitrogen ice cream bar that does away with freezer space and wait time, since customers get freshly frozen scoops on the double. Freezing at -321 degrees, the ice cream has less crystals and air, meaning the taste is dense and creamy. Ice Scream isn't complete without a mess of toppings, from caramel de leche to fluffy whipped cream. Dine in because the 80s interior design by Asthetique is, like, totally bitchin'.
Sweet Salvation
Dubai, United Arab Emirates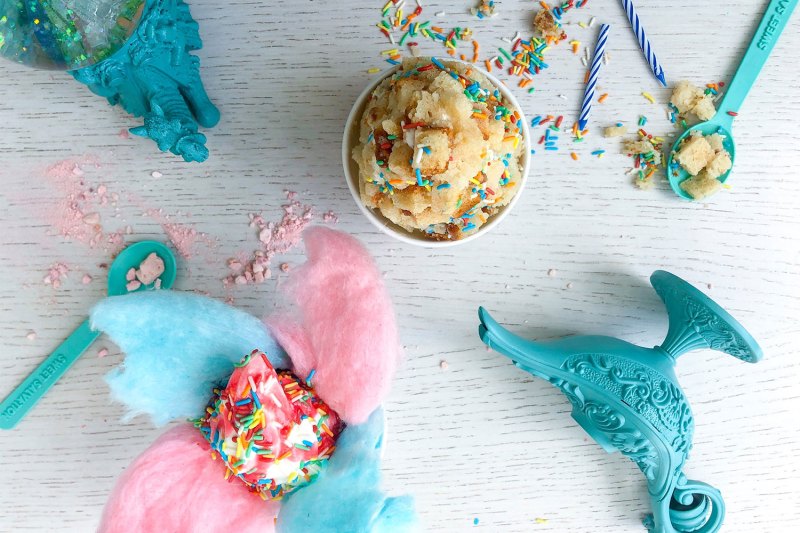 The boldest minds of history (and ice cream creation) rely on experimentation. Toronto-born and Dubai-based, Sweet Salvation is a mind-bending ice cream shop serving tall swirls of vanilla or chocolate ice cream topped with icing, cake crumbles, sauce, or cotton candy. Yes, these ice cream cones are our saviors. Pair with a cold brew and enjoy on the sunlit turquoise barstool.
Glam Air
Taiwan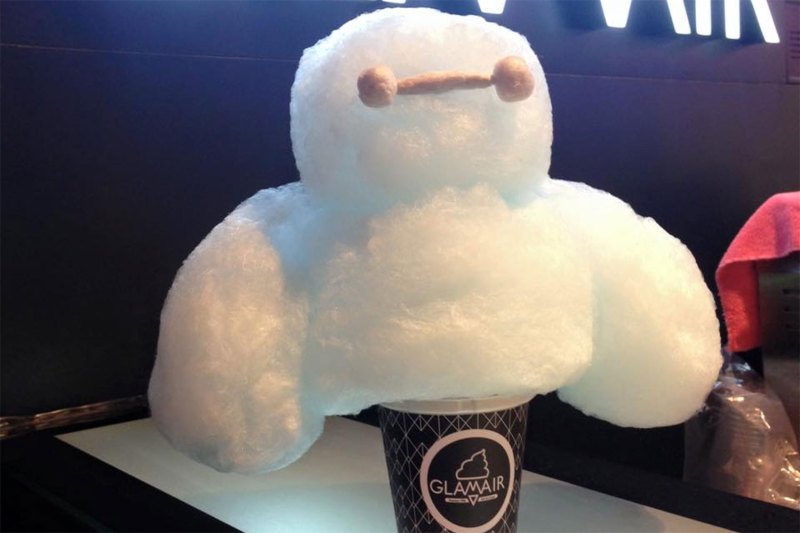 Hidden in the basement of a shopping mall in Taipei is the playful ice cream counter Glam Air. Famous for making cups of overflowing cotton candy atop soft serve, Glam Air shapes cute Chinese creatures out of cotton candy for a dessert that earns a spot on your Instagram … even if you hate food pics. (Want some pro tips for your photos?)
Milk Train
London, England
Candy floss, popcorn, and (duh) ice cream are a few of the funky sweets invented at London's Milk Train. A common cone here includes a cloud of cotton candy surrounding a mountain of soft serve and sprinkled with wild candies. Milk Train's modern Covent Garden storefront is designed to look like a train station, and their ice cream creations are almost (almost) too good to eat.
Soft Touch
Medellín, Colombia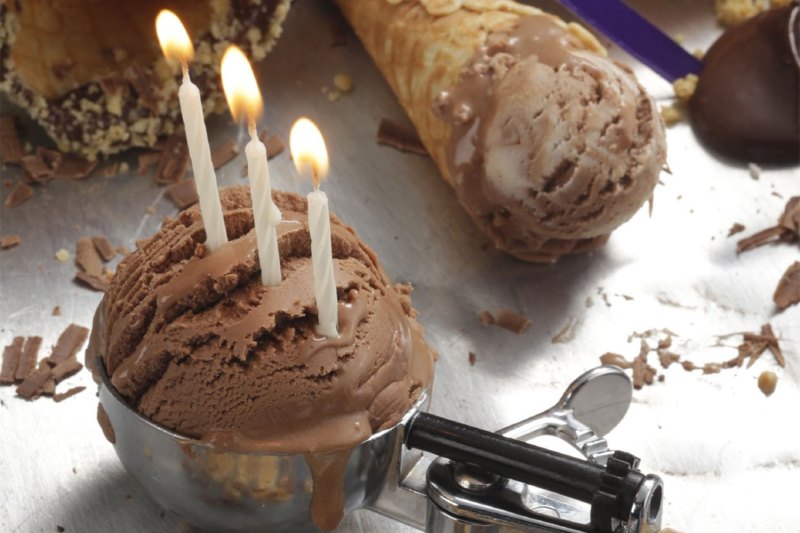 Bring your sweet tooth to Colombia's Soft Touch ice cream shop. Flushed with bright colors, the popular salon welcomes you in with pink neon signs and pastel wire chairs — a modern and lively space designed by Plasma Nodo — before absolutely demolishing your sugar cravings. Try an ice cream sandwich, shake, sundae, or fudge-infused brownie topped with ice cream. Drool over their Instagram … but only if you're prepared to jump on a flight.
CoolN2
Toronto, Canada
When you see an ice cream stabbed with a flavor syringe, you know that ice cream is legit. CoolN2 is a Toronto-based nitrogen ice cream lab with one simple counter and an easily identifiable tiger sign beckoning us to a willful brain freeze. The flavors are wildly unique and made from scratch (cream, fresh fruit, sugar, nitrogen, BOOM.) There's almost always a line but it's so worth it. They also serve dragon breath.
Ice & Vice
New York City, New York
If your biggest weakness is ice cream, embrace your vice with bougie flare in the Lower East Side ice cream parlor Ice & Vice. Largely inspired by Mexican flavors and spins, opt for an ice cream taco instead of a cone, and satiate your palate with scoops of ghost peppers, Vietnamese coffee, prickly pear, or cheddar and peach ice cream. Want a slice of pie thrown on top? Cool with them. Calling it ice cream is an understatement.
Editors' Recommendations