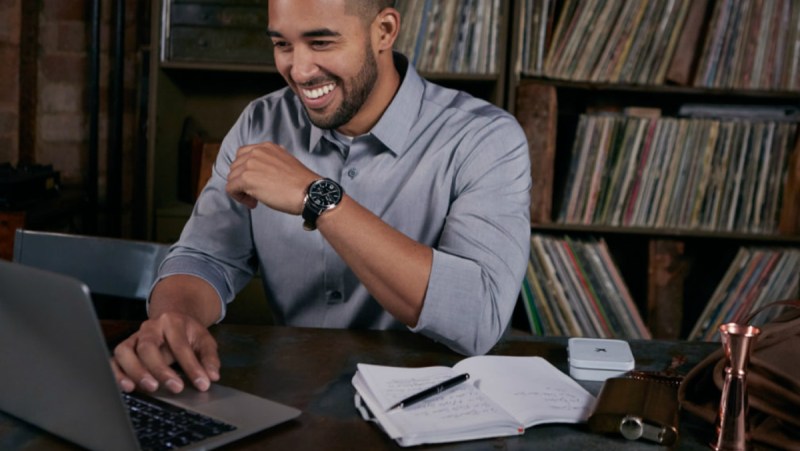 Elliot Clark went from pencil-pushing desk jockey working for corporate America to every dude's favorite in-house bartender. After taking a random Bartending 101 class, Clark fell in love with the craft of mixing and photographing cocktails. Hence, Apartment Bartender was born.
Today, Clark has more than 43,000 followers on Instagram and has been the recipient of a handful of drink-related blogging awards. That's because his approach from the get-go has been to simplify the craft of making premium cocktails in the comfort of your home.
"Men in general are super curious about apartment bartending, because every guy thinks it's cool to mix up drinks," Clark tells The Manual. "But it's still intimidating. They assume it's too much work or don't know where to start, and I try to be that point-person. You don't have to spend $500 to make one cocktail and have a bar in your home."
But if there is no photographic evidence of your cocktail, did you even make it? We got behind the camera with Clark to get his expert tips on taking, editing, and posting boozy photos on Instagram.
Turn On The Grid
Clark says, "Turn on the grid lines in settings to divide your screen into the rule of thirds. Typically speaking, the best angles to shoot are straight-on shots and top-down shots. Look at popular food and travel bloggers — most of their shots are top-down, then straight-on of the drink on the table. Those capture the cleanest lines and it's easy on the eyes."
Minimize Accessories
"Don't do too much styling. A phone does not have the depth of field that a camera can create. Most people will take a photo of, say, their drink and their muffin in the background, and the muffin ruins it. Less is more."
Experts Use VSCO Filters
"Don't overdo it with the filters," Clark says. Instead, he urged people to use filters wisely. "I personally use VSCO, even their series of free filters. Snapseed is also common, as well as A Color Story. But before messing around with filters, take a step back and ask what you're trying to accomplish. What do you want the photo to look like? Try to find someone on Instagram who you really like and emulate that. In the beginning, that's what I did. I was heavily influenced and look a lot from different feeds to create my own vibe.
Follow Feeds
As for discovering your photo technique and general mood Clark advises, "In the beginning, I went through different phases. I studied food photographers and bloggers mostly like TheFeedFeed and 1924us until they deleted their Instagram. It was woodsy and dark. Now, I look at photographers, like this guy in Chicago named JohnStoffer and a girl in Paris, Joann Pai (Slice of Pai). I really enjoy studying photographers and how they capture. It helps me look at what I'm doing in a bigger way and get more creatively inspired."
Get Yer Rocks and Coups
Since most of us don't have an arsenal of glassware, Clark says at a basic level you need: "A set of rocks glasses and coupe glasses . Coupes are perfect for everything from a martini to negroni, and even Champagne or whiskey sours. If a guy thinks a coupe glass is girly, which I don't understand, then you can have the rocks glass." When you're ready to step up your game from there, check out our easy barware buying guide.
Mix Five
Last but not least, which five drinks should every man perfect in his home bar? "Old Fashioned, daiquiri, margarita, sazerac/Manhattan, and negroni," Clark decrees. "Those are classics, and not only are they classic recipes, they're templates. If you break down their recipes, a lot of their drinks are easy to spin-off or riff. For instance, a mezcal Old fashioned is exactly the same as a traditional Old Fashioned but using mezcal. On a date, if they don't like whiskey, you can make a daiquiri. They're all easy to make, not ingredient intensive, and a guy could spend $50-$60 to make those drinks multiple times for his friends."
Want more tips? Clark's free Guide on Drinkstagramming is a complete how-to. And if beer's more your speed, here are six photography tips for taking better beer pics.
If you're ready to get started now, here's a cocktail you can try making at home:
Organic Pomegranate Hot Toddy
1.5 oz dark rum
1/4 oz fresh lemon juice
1/4 oz honey (optional)
Method: Combine all ingredients into a small to medium saucepan, except for the dark rum. Heat on low until warm. Pour the dark rum into a mug, and top with the warmed up drink. Garnish with a lemon wheel.
Feature image courtesy of Apartment Bartender.
Editors' Recommendations