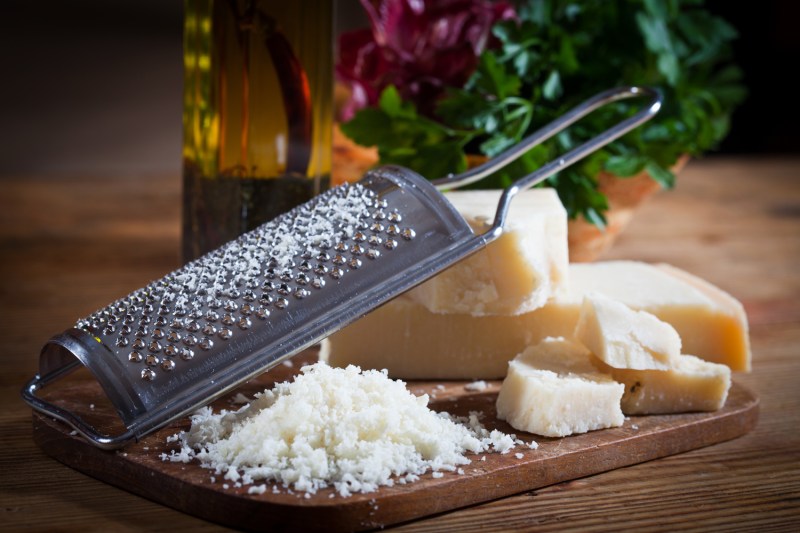 When dining out, there's no one we love seeing walking toward our table more than the fresh grated parmesan man. Because, who are we kidding, cheese goes with ANY dish. It doesn't have to be parmesan, pile up the cheddar, gouda, manchego, or gruyere.
If you think that you can only indulge in the luxury of freshly grated cheese at a fancy restaurant, you may not be doing life correctly. All you need is a decent cheese grater in your kitchen, and soon you will view it as one of your most crucial kitchen tools.
After having searched the globe's Michelin star kitchens and the kitchens of all of your aunties, we have compiled a list of cheese graters so thorough, so robust that Gordon Ramsay himself called it "A great f$@king list of cheese graters." Put on your best aprons for there's something for anyone and everyone here.
Best Handheld: Allwin-Houseware W Cheese Grater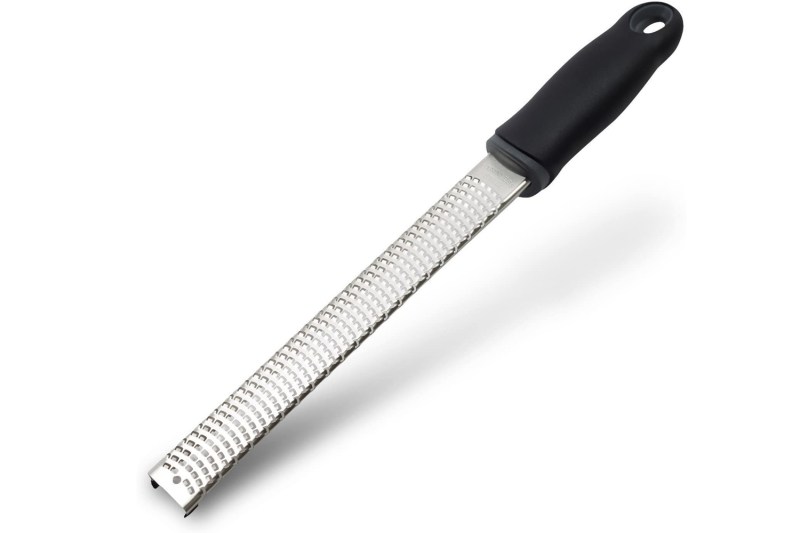 This lil beaut— also called a microplane— doubles as a zester, which comes in handy when zesting a lemon while making cocktails for your lady friend (or aunt). This grater has one grating face, but its soft grip handle makes it a pleasure to use. It's also very compact and easy to clean. It also comes with a protective cover. Why does your cheese grater need a cover? Simple, every sword needs a sword holder- a sheath. This is your cheese grater, have some self-respect!
Best Six-Sided: Utopia Kitchen Cheese Grater
The Utopia is in the classic grater style but contains 6 grating surfaces, allowing you to get your cheese in any size or shape. The grater is easy to use, with a stainless-steel build and a rubber handle.
Best Rotary: Tevokon Rotary Cheese Grater
Rotary cheese graters are stronger and more efficient at grating large volumes of cheese. That's perfect for you, because shredded cheese is your addiction and you desperately need help. But before you go, the Tevokon has three interchangeable blades for different applications — great for grounding nuts and slicing veggies. Wind the grater with your hand and soft cheese pops out the funnel, into a bowl, and onto that pizza.
Best Cheese Slicer: Multifunctional, Stainless Steel Cheese Slicer
All you cheese slicers, now is your time! Sliced cheese can be placed on sandwiches, burgers, or on a charcuterie board, for when you are trying to convince someone you have culture. This cheese slicer is great not only because of how clean it looks but also for how easy it makes slicing cheese. Get consistent slices instead of hacking away ineffectively at a slab. This slicer is built on its own stainless steel board, making it easier to clean. Included are three extra blades.
Best for Storage: OXO Good Gripe Box Grater With Storage
The OXO Grater contains a storage box with volume measurements, allowing you to measure and store cheese with ease. If you aren't the type to stand with the fridge door open grating cheese into your mouth, this makes prepping grated cheese easy. Grate your cheese into the container, attach the included lid, and place it in the fridge until after everybody in your house has gone to bed.
Best Electric: Presto Saladshooter Electric Food Slicer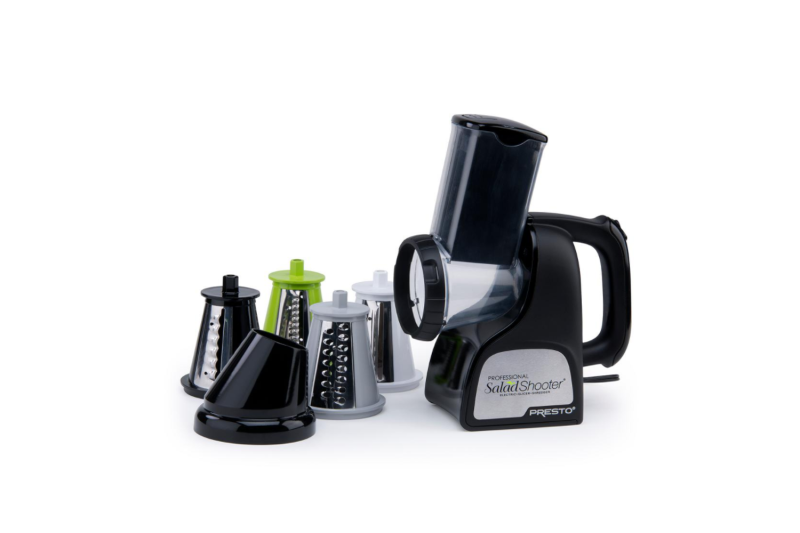 This cheese is the grater ironman would use. Not only is the SaladShooter fully electronic, but it can slice a wide variety of vegetables perfectly; even potatoes. If you're big on salad — just joking! — If you're big on sliced jalapenos on your fries covered in melted cheese and bacon, this takes grating to another level. This high-tech device includes five different heads to help with a variety of vegetables.
Most Versatile: Octpeak 5 in 1 Cutter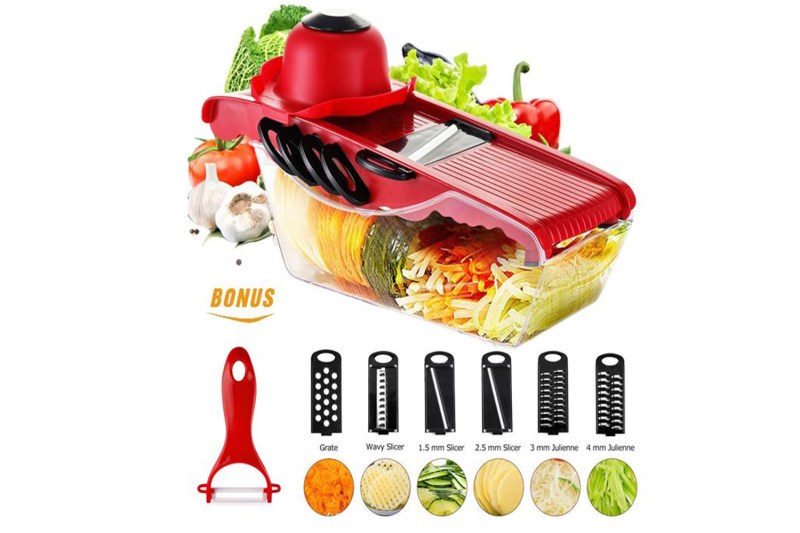 The Octpeak grater is built on a box, so that you can grate straight into a container for easy collection. This grater has a clever interchangeable blade system, allowing you to switch out six blades. Also included is a handheld cheese slicer.
How to Choose a Cheese Grater
Think about other uses for a grater, like slicing vegetables or preparing ground nuts. If you think you may need these features as your next kitchen tool, pick a grater with an interchangeable blade or one with multiple built-in slicers. If you are looking for your everyday, staple kitchen grater, we suggest the g-sided grater on the list.
Editors' Recommendations