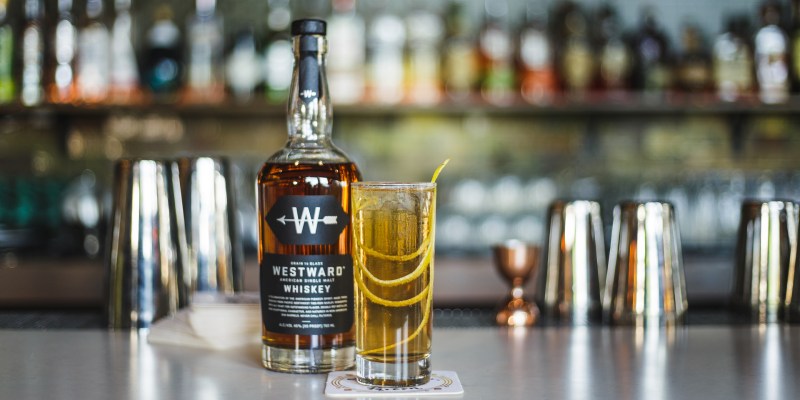 The Manual Spirit Awards recognize the best damn booze in America. Across nine categories — Bourbon, Rye, Single Malt Whiskey, Unaged Rum, Aged Rum, Vodka, Flavored Vodka, Gin, and Brandy — we blind-tasted multiple products from around the country to determine our champions. Each of the winning bottles was judged on appearance, aroma, palate, finish, and how well the product represented the category as a whole. Our focus on smaller craft distillers in the U.S. allowed us to highlight spirits that, we hoped, our readers have not tried yet.
Best Single Malt Whiskey
Westward American Single Malt Whiskey
A single malt whiskey is produced from just that: a single malted grain, whether it be rye, wheat, corn, or barley, the most predominant. While the category is more widely recognized in Scotch and Irish whiskies, American single malt is a rapidly growing category — though not one that is officially recognized like bourbon and rye whiskey — as more and more craft distilleries are perfecting their own recipes.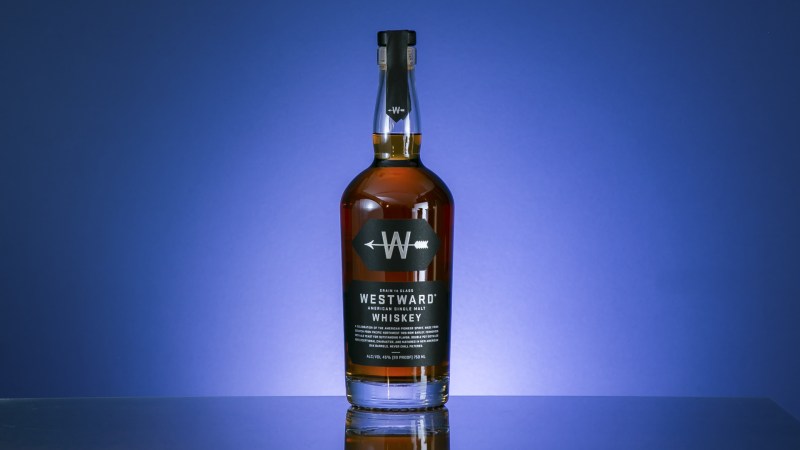 As a result, this is perhaps the most exciting category to The Manual. With so much attention on single malt whiskies from other countries, we are ecstatic that American producers are finally getting a stage to show off. In the case of Westward American Single Malt Whiskey, we loved the malty, beery notes that cover the palate. Great as a sipper, we really appreciate how well it mixes into a variety of classic cocktails.
Westward is a grain-to-glass whiskey produced by Portland, Oregon's House Spirits Distilling. It is made from 100-percent Pacific Northwest, two-row barley and fermented with American ale yeast before being double-pot-distilled. Westward is bottled at 45 percent alcohol by volume and is available in most states.
Tasting Notes
Appearance: A mix between light gold and white grape juice.
Nose: Prominent are the oak and vanilla notes, which are bolstered by a bit of brown sugar, some baking spices, and a little cooked fruit on the end.
Palate: From the first sip you find the bready notes of sweet malt. You can tell early on that this was, at one point, a beer (not that all whiskey doesn't start as a beer of sorts, but the malt flavors really carry through here). There is a little bit of citrus peel in there, as well as cinnamon spice and allspice. Westward is a medium-body whiskey that packs a lot of flavor.
Finish: Look forward to a long, smooth finish that features the sweet beery notes again, this time mixing with dark chocolate and leather. There's a hint of tobacco smoke, as if someone was smoking in your mouth a few hours ago, but left.
About the Distillery
After being founded in Corvallis, Oregon, in 2004, House Spirits Distilling picked up and planted themselves in Portland a year later in an effort to invigorate the craft distilling scene in the Pacific Northwest. It was around that time that founder Christian Krogstad and his team began production of Aviation Gin, which has since been sold off (and brought under the helm of Ryan Reynolds). While House Spirits is still the main producer of Aviation, the brand also pumps out a number of its own spirits, ranging from Westward American Single Malt Whiskey to Volstead Vodka, named for the man who brought about Prohibition; Casa Magdalena, a rum featuring Guatemalan sugar cane; and a series of experimental spirits that are only available at the distillery and tasting room.
How to Enjoy It In a Cocktail
Horse's Neck
While the Horse's Neck may not rank high in people's minds for a classic cocktail, this elevated highball drink stands the test of time by being both easy and delicious. Visually appealing to boot, a Horse's Neck takes little effort to stand out. With Westward, the malty notes bounce off the sweet and tangy ginger for a party on the palate.
Glass: Highball glass
1.5 oz Westward Single Malt Whiskey
3 oz ginger ale
3 dashes Angostura bitters
Peel of half of a lemon in one spiral
Method: Pour whiskey and ginger ale into a highball glass with ice. Top with bitters. With lemon peel, garnish in a spiral fashion from bottom to top of the inside of the glass.
Best Single Malt Whiskey Runners-Up
| | |
| --- | --- |
| Alley 6 Single Malt Whiskey | Westland American Oak Single Malt Whiskey |
| Alley 6 Craft Distillery | Westland Distillery |
| Healdsburg, California | Seattle, Washington |
| | |
| Oak and dry spice flavors predominate, with a nice sweetness in the middle. The time spent in barrels shows in a lovely way. | A younger bourbon, the caramel and corn flavors are fairly light in Cody Road. A little bit of heat on the beginning and end wake up the senses. |
Editors' Recommendations