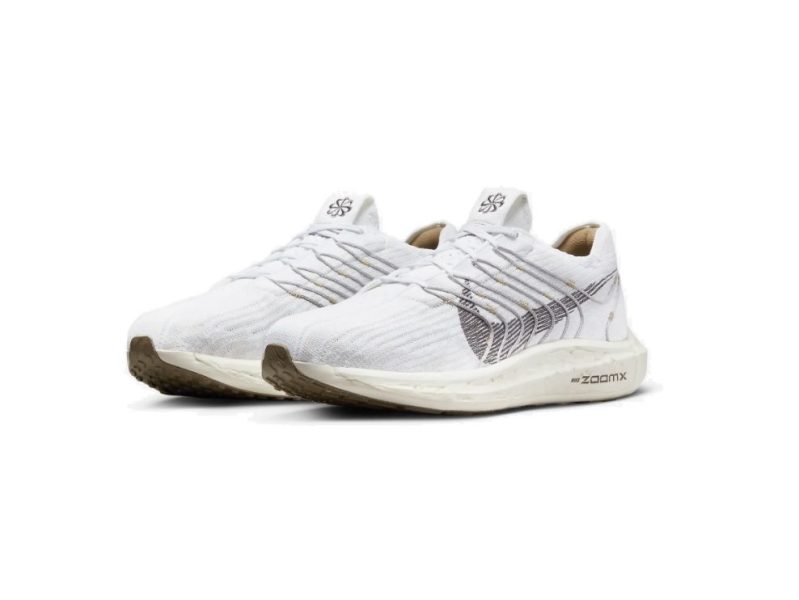 Now that temperatures are starting to fall you can finally get your run on again. But if you don't have a good pair of running shoes available, then the heat might not be the only excuse you've had to stay off the road. The Nike Pegasus Turbo, already some of the best shoes you can get, are discounted at 30% off while this deal lasts. It takes the $150 shoes down to $105 for a savings of $45. Again, that's only while this deal lasts. So be sure to tap the button below and secure your pair today, or keep reading to see why this deal turned our heads.
Why you should buy a pair of Nike Pegasus Turbos
The Nike Pegasus Turbo are created to go fast while respecting the needs of the environment. To maintain good running quality, the Nike Pegasus Turbo are made light, using strong fibers and foam to keep your feet safe and supported without pulling them down with weight. The base is made with Nike ZoomX foam, which is flexible as you roll your ankle into the next step, but also provides a firm surface to land onto once your stride is complete. Meanwhile, the tops of the Nike Pegasus Turbo are created from breathable fibers that provide for a unique look and comfortable jog. You'll definitely want to keep these shoes clean to show off your new look.
Environmentally, the Nike Pegasus Turbo show Nike's commitment towards being an eco-friendly brand. In the case of the Nike Pegasus Turbo, that means that more than 50% of the shoe is made from recycled materials by weight. This means that you can think of yourself as having more than one foot's worth of shoe being made completely from recycled materials. It's a nice thought as you're running along. And before you think that this means that Nike has sacrificed style for environment, be sure to check out the Nike Pegasus Turbo's 8 available colors. There's really something for everybody here.
To get your pair of Nike Pegasus Turbo, be sure to tap the button below. While this deal lasts (and we really aren't sure how long that'll be) it takes $45 off the $150 shoes. That makes them only $105 for this limited time. If they weren't your style, however, check out our complete collection of the best running shoes for men. We'll find something you can enjoy!
Editors' Recommendations