If you told any of us a decade ago that athleisure would become a completely acceptable stylistic choice of men and women today, we would have told you that you were living in a dream world full of sweatpants and sneakers. Yet here we are, discussing how to wear the seemingly myriad styles of joggers and look damn good doing it. If you are wondering what kind of joggers to wear with what, fear not, we have it all covered. We've narrowed it down to the three basic jogger categories and outfits: home, work, play.
Home
When it comes to lounging around at home, we all know that you need to feel good first and look good second. Keep it simple, but keep it classic. Don't buy into that logo'd stuff or hold onto to those team fleece you were rocking in your dorm room back in the day. A grown man wears grown causal wear. You never know, Publishers Clearing House may show up to give you millions on camera. Don't look gross.
Marine Layer Emmett Sherpa Jogger – $88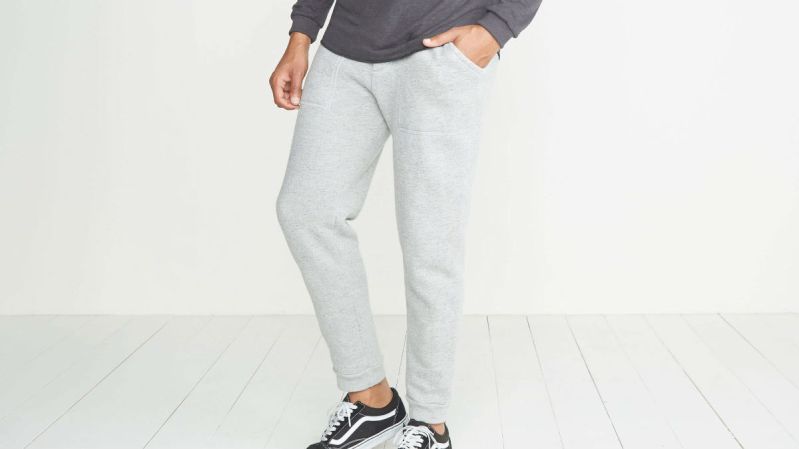 OK guys, let's call these what they are: sweatpants. But these sweatpants aren't those baggy britches you wear on laundry day, nor are they the skintight hipster pants that somehow make sweatpants look uncomfortable. These are slim and flattering with out being skinny and revealing. When it comes to fabric, Marine Layer didn't skimp. This is thick, premium Mocktwist Sherpa fleece, and it's fluffy and warm, just the way comfy pants should be. The front fly detail and patch pockets are almost worth seeing if you can sneak them into the office.
Greyers Cooper Slub Long Sleeve Henley – $68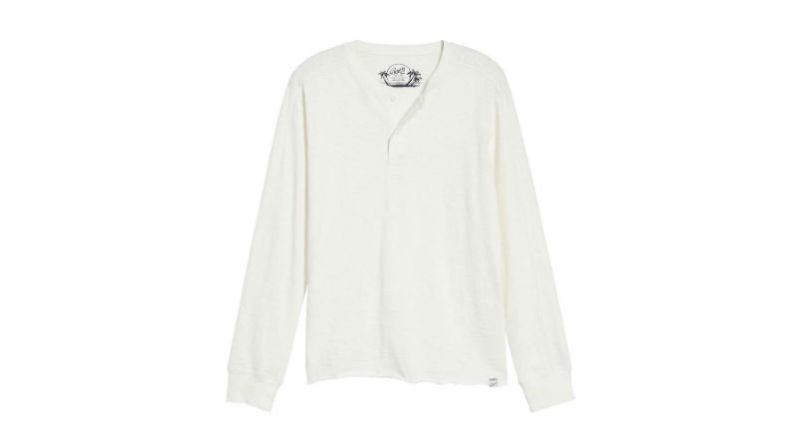 Sure, you can wear that T-shirt with the stretched out collar and mystery stains, or you could wear something that will look good inside and outside the house. Here's why we love this cotton jersey henley from Grayers: 1) it's slightly off white, so it looks lived-in; 2) it's a slub knit, meaning it has a natural texture to the fabric that keeps it from looking too stuffy; and 3) it's not your run-of-the-mill tee, which makes it something you could wear off the couch.
Pendleton Norwester Shawl Collar Cardigan – $159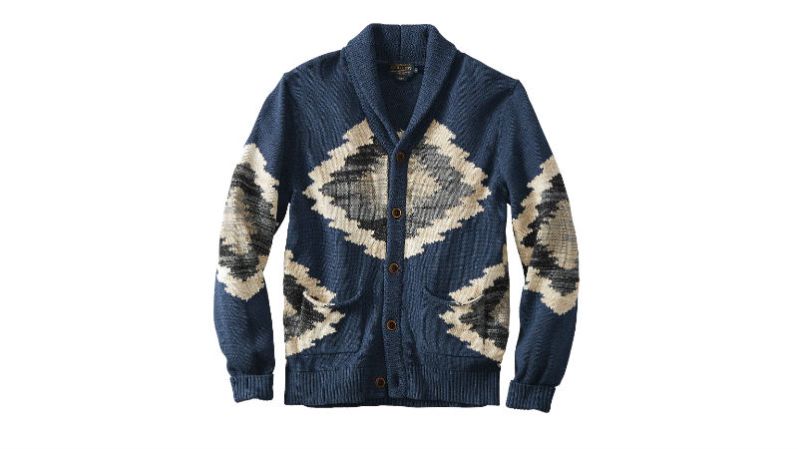 We all have those comfy hoodies from somewhere, sometime, that mean something special to us. We're not going to sit here and tell you to toss those, but we are going to sit here and tell you that there are better clothes out there than those beat up, ratty, never-going-to-get-rid-of-them hoodies. This Pendleton cardigan is an investment, and it's perfect for when you need something just as comfortable as that hoodie, but a little more mature. It's Pendleton, so you know it will work just about anywhere you wear it, including at home.
UGG Maksim Chukka Boot – $125
If you've already made up your mind about this boot because you read the brand name and nothing else, you should forget what you think you know about UGG. These boots are lined with the same stuff as their home boots and slippers, but the suede upper and rugged sole could be from your favorite chukka. These are warm and cozy for around the house, but you don't have to try to find your shoes before you leave for a midnight run to the store – you're already wearing them.
Work
Yep, you can wear joggers to work. Nope, you don't have to work at a gym. Joggers have come leaps and bounds from years' past and they are now more refine – some might even say completely fine to wear all the time. Well, your boss may think otherwise, so you have to make sure you pick the right ones. Here's a rule of thumb: If you aren't sure if they will work or not, chances are they won't. But these will:
Bonobos Wool E-Waist Trousers – $198
Not all joggers are created equal. These from Bonobos are basically your favorite slim, modern dress pant, but with a Thanksgiving-friendly waistband. Made from 90 percent wool and 10 percent mohair, these jogger/trouser hybrids fall well within the work dress code, but aren't going to make you regret an unexpected heavier-than-usual lunch. We love this navy, to keep it classic, but you can opt for the brighter blue option to make a bold statement (even bolder than wearing joggers to work in the first place).
The Tie Bar Pinpoint Solid Shirt – $55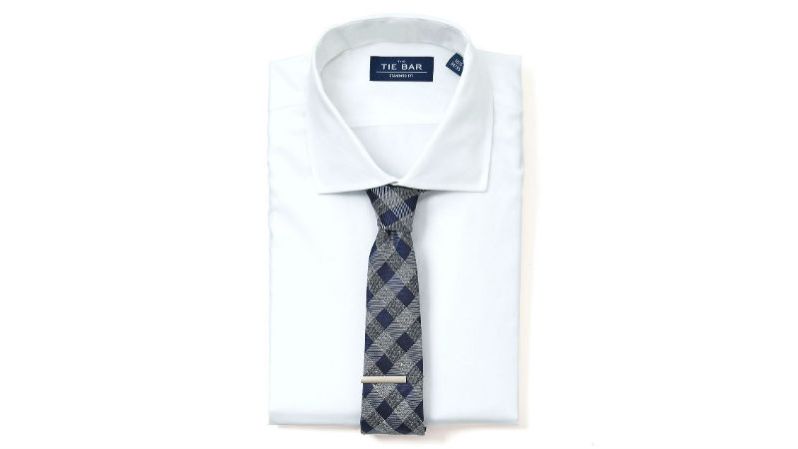 If you thought The Tie Bar was still only making ties, you have been missing out big time. This brand is killing all things suiting. When wearing a jogger trouser, opting for a pinpoint fabric (instead of broadcloth, for example) keeps the shirt inline with the trouser – dressed up, but not stuffy. This guy is a non-iron, spread collar, ensuring little fuss over looking good in the morning, with or without a tie.
Uniqlo Stretch Wool Slim-Fit Jacket – $130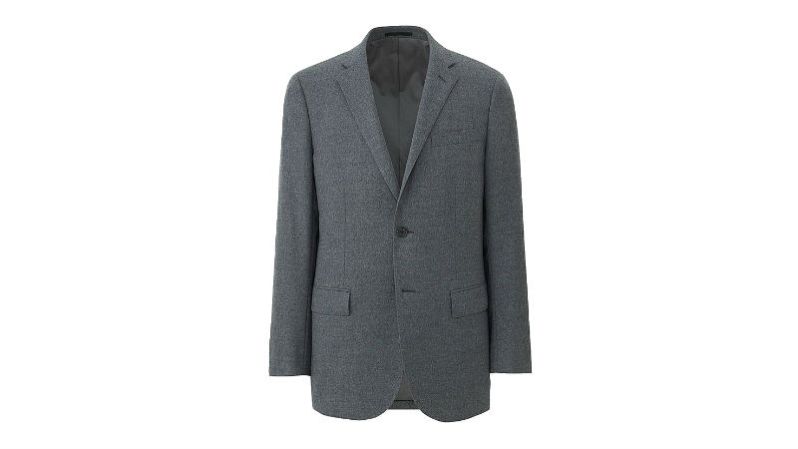 If your job requires wool trousers, there is a good chance you may need a jacket – but who wants to get a stuffy jacket to wear with those comfy pants? Don't worry, there are ways around that too. This stretch wool jacket from Uniqlo has you covered (literally). With 2 percent stretch, this jacket feels like your suit, but moves like your hoodie. Elevate your subtle style statement by wearing gray on the top and navy on the bottom. This adds a sharp sartorial edge to an otherwise ordinary color palette.
Florsheim Salerno Cap Toe Oxford – $110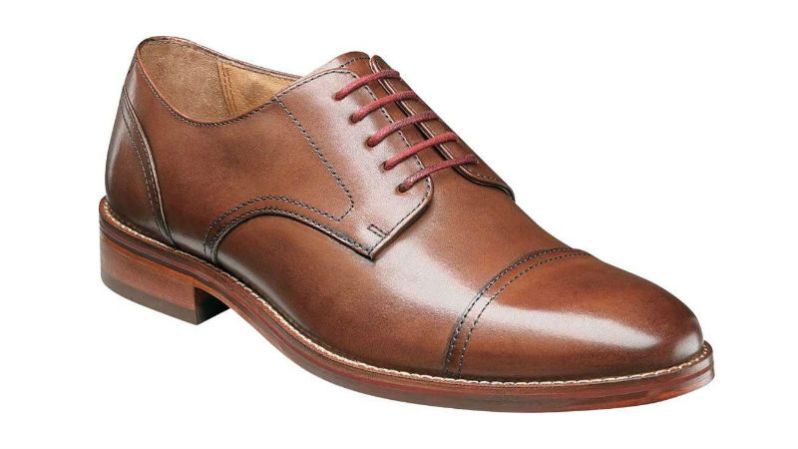 We love a crisp, clean white sneaker with anything and everything, but if your office prefers more traditional footwear, you can't go wrong with an Oxford. This pair from Florsheim has the craftsmanship you expect from the heritage brand with the comfort you want in shoes you'll be in all day. The Ortholite rebound foam footbed keeps your dogs from barking so you can focus on what's really important: figuring out other ways to be as comfortable as possible at the office, all day long.
Play
If you are around people working out, you are around joggers. This is where the joggers really thrive. Moisture-wicking and temperature-regulating, these pants are meant to move right along with you, no matter what you're doing. But you aren't always going straight to and from the gym in your workout-friendly getup. So, what can you throw on to look good, feel good, and maybe most importantly, smell good? Take a look as we break it down for you.
Mack Weldon Radius Pant – $98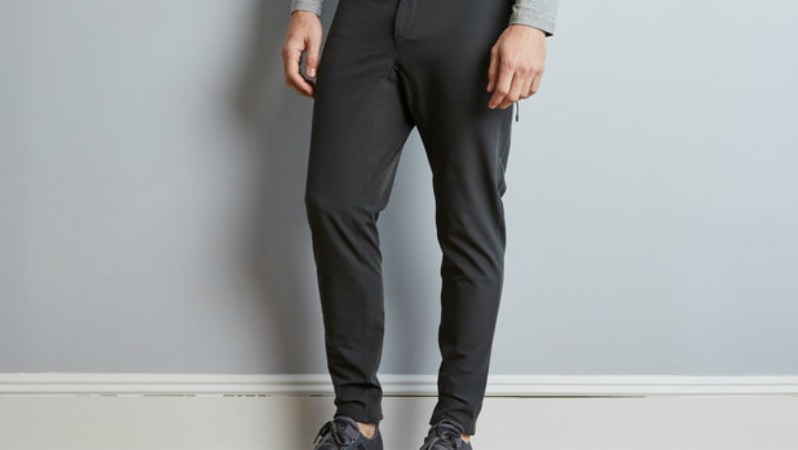 Mack Weldon started off making kick-ass underwear for dudes who move, so it was only a matter of time before their joggers became some of the best you could buy. These Radius pants are made from waterproof and stain-resistant fabric; have hidden pockets for the stuff you need to keep close by; and a moisture-wicking, quick dry interior to keep you nice and dry down there. Plus, they'll look great if you skip the gym all together and make it to brunch instead.
QOR Baselayer Short Sleeve Crew – $49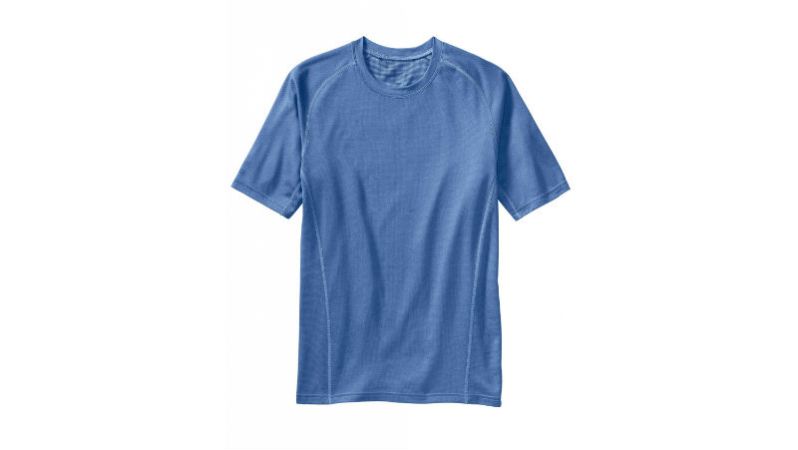 Remember when Merino wool was for sweaters and that was it? That never made sense to us. Wool is one of those fabrics that is super lightweight, has the ability to rid itself of odors, and is naturally antimicrobial. If you haven't gotten onboard the Merino bandwagon yet, let us welcome you. This Merino blend, short-sleeve crew from QOR is exceptionally breathable, moisture-wicking, and fast-drying and makes you look like you know exactly what you're doing, even if you have no idea at all.
Tracksmith Waite Windbreaker – $168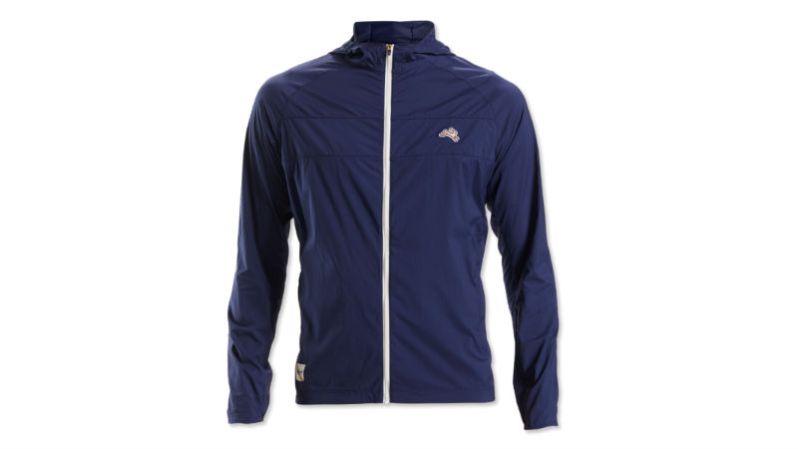 Windbreakers are back and better than ever. This guy, in the most classic navy, keeps you dry and has four-way stretch fabric so it moves any direction you do. Hydrophobic and hydrophilic nylon yarns are woven in a way that allows air to pass through while water beads off.
Reebok Floatride Run – $150
If you're going to trust anyone to take you from gym, to track, to grocery store, it's Reebok. They literally own Crossfit, so you know you can do anything in their shoes. If your Sunday errands involve you running a marathon uphill, you're just as covered as if you wanted to sit back and relax at the movies. Reebok's new Floatride pressure-set foam has a consistent cell structure that delivers the optimal mix of lightweight cushion and a responsive feel. And don't worry if a stark white running shoe isn't your thing, these bad boys are customizable for a few bucks more.
Editors' Recommendations