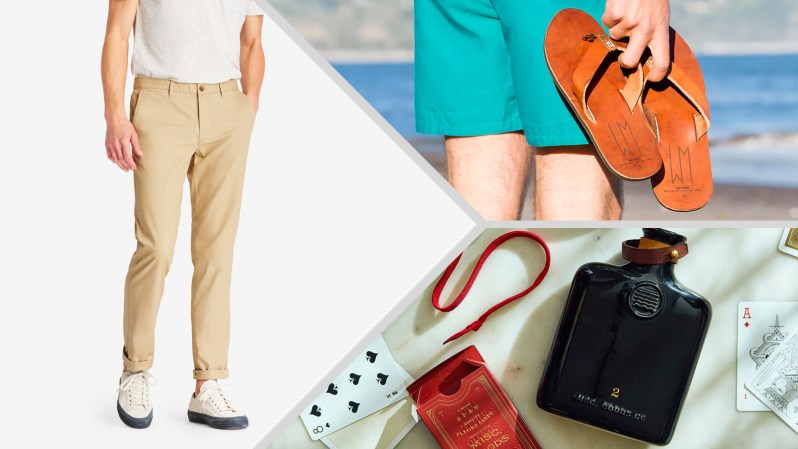 It's almost summertime and you know what that means—grill-outs on grill-outs on grill-outs! If you're anything like us, your summer calendar is already full of weekend BBQs and for good reason: there's no better way to celebrate this sunny season than with friends, ice-cold bevvies, and plenty of delicious grilled meats.
But what are you supposed to wear to a grill-out? While there's no strict dress code, why not use it as an excuse to flaunt your casual style? Think crisp lines, lightweight fabric, and colors that'll still look great when streaked with hot sauce.
To get you started on building the perfect outfit for your next summer BBQ, check out some of our recs below.
Patagonia Go To Shirt $69
When it comes to the perfect top for a summer BBQ, there are a few things I like to keep in mind. First and foremost, I always go with a dark color to better conceal the inevitable food and sweat stains that'll appear as the night drags on. Secondly, I want a shirt that's going to stay comfortable no matter the weather, so I'll usually opt for something that's both functional and stylish. Considering these important variables, this classic button down from Patagonia is a no-brainer. The navy blue is guaranteed to at least appear clean throughout the evening while the lightweight blend of cotton and polyester is going to keep you feeling cool. Plus, you can either dress it up or down depending on the party's vibe.
Summer Weight Chino $98
While you could certainly pair this top with a dark jean, I say why not amp up your look with a simple summer chino? These cotton pants are incredibly breathable and designed to make any outfit look effortlessly fashion-forward. A double cuffed ankle with an untucked shirt is perfect for a more casual grill out, while a single cuff and a crisply tucked top make for something altogether more sophisticated.
Ace Sandal $85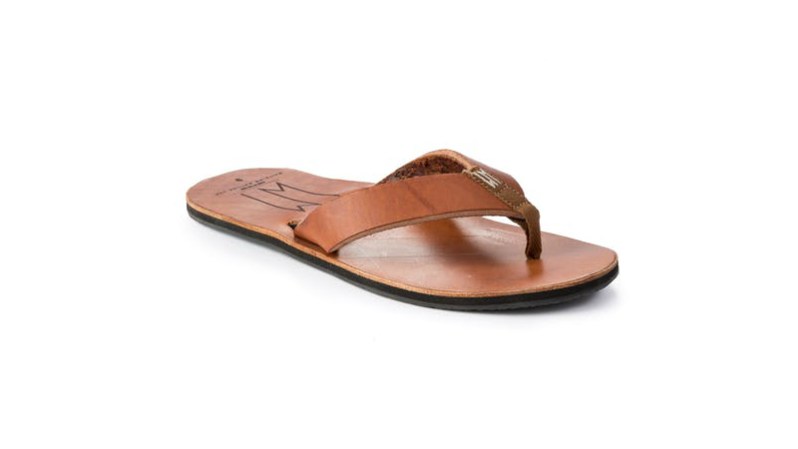 Thankfully there are a lot of great shoe options for the outfit that we've built thus far. A colorful sneaker or a playful espadrille would do nicely here, but I think your best bet is going to be a handsome sandal like this flip-flop from Ace. The premium leather is paired with a plush foam foot bed, making for an insanely comfortable shoe that'll leave you feeling fantastic as you mill about the party. The subtle white detail on the bridge makes for the perfect accent against the light khaki chinos and the silhouette is about as traditionally summer as you can get.
Downing Sunglasses $95
To top off your ensemble, consider this pair of sunglasses from Warby Parker. As with the rest of this outfit, these specs offer a classic silhouette done up in a contemporary style, making them irresistibly timeless. The pop of green will also look fantastic against both the dark navy of the shirt and the light khaki of the Chinos. And in case you're wondering, these bad boys also come with polarized lenses, so you'll be able to squint at the sun all evening long.
Black Ceramic Flask $92
Now, I don't think you have to drink to have a good time, but if you roll with a particularly rowdy group of friends, it may not be a bad idea to bring some libations of your own to the party. While you might want to bring a bottle of tequila for everyone else, slip your preferred drink into this cool AF ceramic flask from MGCO. It'll fit easily into your pocket and your alcohol won't get that weird metal taste you sometimes experience with cheaper flasks.
Editors' Recommendations