It's good to be a degenerate, or at least that's the concept that the Unless Collective is here to convince us to adopt. We wear a lot of sneakers; eBay did a study last year that found that men own, on average, about seven pairs of sneakers. With 162.4 million men in the United States alone, that means there are roughly 1.14 billion sneakers floating around at any given time. And with sneakers being a $74 billion industry every year, one can imagine that sneakers get tossed out on a regular basis, filling up landfills by the ton.
Of course, the environment has her protectors, and Unless has set out to be one of them with The Degenerate, a completely plant-based option for eco-friendly shoes. They're an excellent option for sustainable fashion, but do they hold up once they're on your feet? We grabbed a pair to find out.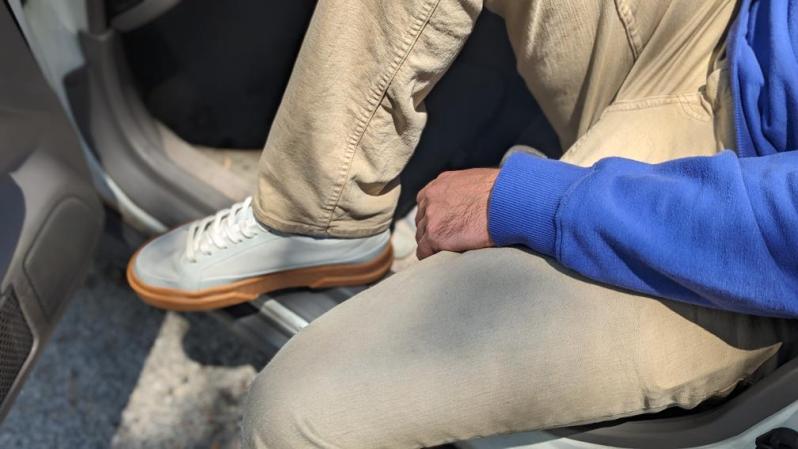 The look
The skater silhouette of The Degenerate offers a thick gum sole and a cream color (or black, if that's your jam) that puts this shoe firmly on the most casual side of your sneaker collection. You may not be wearing these bad boys with dress denim and a sport coat, but you will be rocking them for any of your more adventurous outings. There aren't any frills to this essential white sneaker, which means you don't have to deal with gaudy logos or colors that will limit your outfit options.
The only logo you'll find is the company U hidden on the tongue under the linen laces. There's also a slick addition of the company name etched into the sole that you'll have to look closely to find when you're wearing the shoes.
These are going to be best styled with your basic weekend jean and fashionable T-shirt. If you have a denim jacket, these sneakers will complement it perfectly.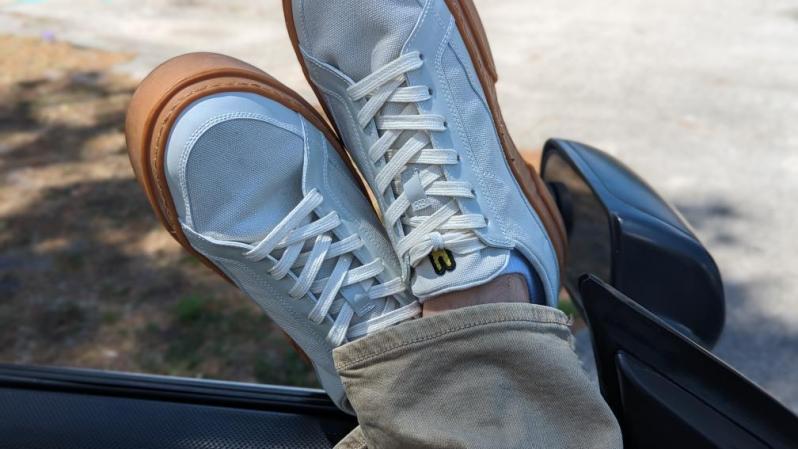 The fit
Here's where you need to pay attention. I have long and narrow feet, but typically, a 13 in most brands will fit. The Degenerate is a little short on my giant kickers, so it may be best to size up a half-size in order to ensure that you get a proper fit.
Wearing a shoe that is a smidge too short does more than make your feet hurt by the end of the day. On top of blisters and sore toes, your little piggies pushing at the end of the toe bed can cause unsightly lines and pulls on the outer vamp. That may not bother you if you don't mind how that looks, but it can completely rob you of any put-together style. Our advice: If you wear a 9, go to a 9.5.
Save the planet
This is the most significant benefit of the shoe. Sure, they can look great if styled properly, and they're a good wear when they're appropriately sized. However, the real benefit is that when you wear The Degradable, you're doing your part to help the planet.
How so? Every single part of this shoe is made from organic, plant-based materials. From the coconut husk inner sole to the Clarus cotton canvas of the vamp and quarter, and from the Tencel thread of the upper stitching to the heavy linen thread of the outsole stitching, every part was provided by Mother Earth herself. Even the laces are 100% linen with cotton embroidered lace tips.
Now the real question is, what happens when you're finished with them? The real problem with sneakers is that they're tossed into a landfill to further pollute the planet — Unless (couldn't help the pun) you do it right. The Degenerate will undoubtedly last you quite a while. When you're finished with them, simply send them back to Unless, and they'll recycle every last part. It's sometimes difficult to know how to do your part to save the planet, but with this sneaker, Unless made it stylishly simple.
Editors' Recommendations