Wearing a stylish dive watch is a favorite pastime for many a menswear enthusiast — but what if you're a lefty and want to switch things up?
The Pelagos LHD from Tudor has your watch-wearing conundrum solved — it's made specifically for left-handers, and it's a very rare find in the watch market.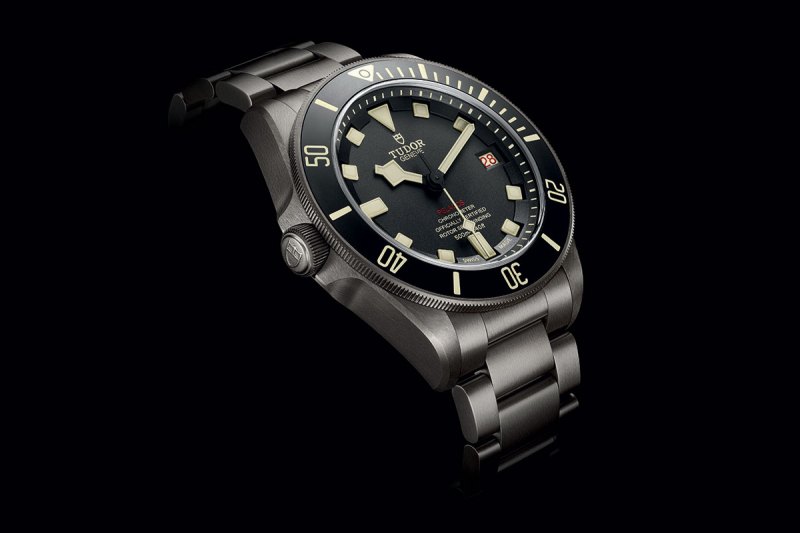 The legendary brand, known for its mix of handsome, refined and highly functional watches for all occasions, just shook up the watch market with a much-needed introduction — and you should take note if you're a lefty in need of a new, stylish dive watch. The LHD is one-of-a-kind and features the technical specs of a standout dive watch, with a winding stem on the left side of the case.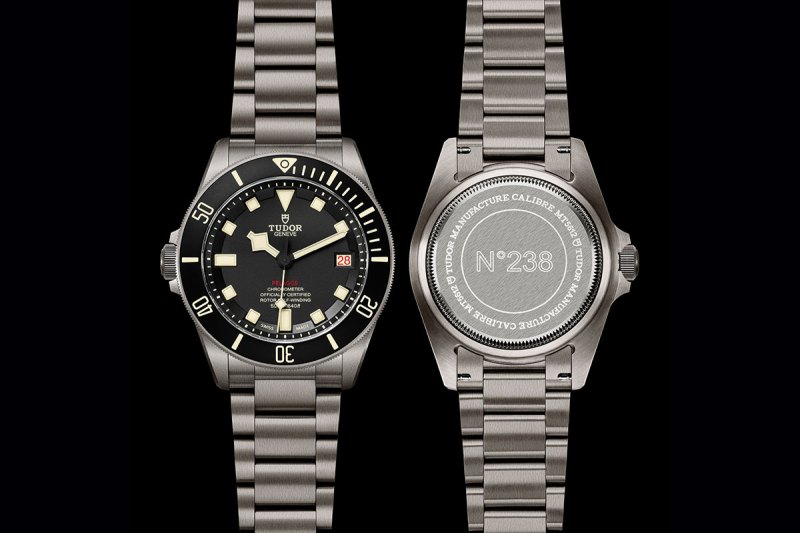 Tudor watches are just as well-known for their beautiful, pleasingly rugged design as they are for their ability to be worn on land and sea. The Pelagos LHD builds off the renowned quality of the original Pelagos–one of the models that built the Tudor brand. The titanium bracelet LHD features a ceramic matte black disc dial, strong markings and a classic dive bezel — in short, it's the type of watch you can wear with your favorite suit, a stylish winter blazer or a tailored topcoat.
Oh, and if you feel like throwing on something more rugged — say, a slim chambray shirt and durable leather chukka boots — the Tudor Pelagos LHD is going to play quite nicely off a more casual outfit, too.
What's more, the brand uses its own in-house movement, a surefire sign of excellent quality and reliability in terms of timekeeping. Like the rest of its collection, the Pelagos LHD is built for movement — if you're hitting the road for travel, taking a deep sea diving trip or traveling cross-country on a business trip, it's the one watch you need. Between the titanium bracelet and handsome, versatile black dial, you could feasibly wear it all week long and on into the weekend – and for an investment-worthy watch, that's absolutely how you should wear it. Left-handers, rejoice – you've got a new watch to buy.
Editors' Recommendations