If you are seeing plastic skeletons grace the storefronts, ghosts hanging from the ceiling fans, and candy aisles quadrupling in size, then the Fall is here. Like all seasons, it is time to update the wardrobe for the changing of the weather. While there are dozens of options for the best pieces to pick up this season, suede should be the fabric you go for. While you can find this elegant fabric on many accessories such as a jacket or belt, picking up a pair of suede shoes is the quickest way to elevate your closet in 2023.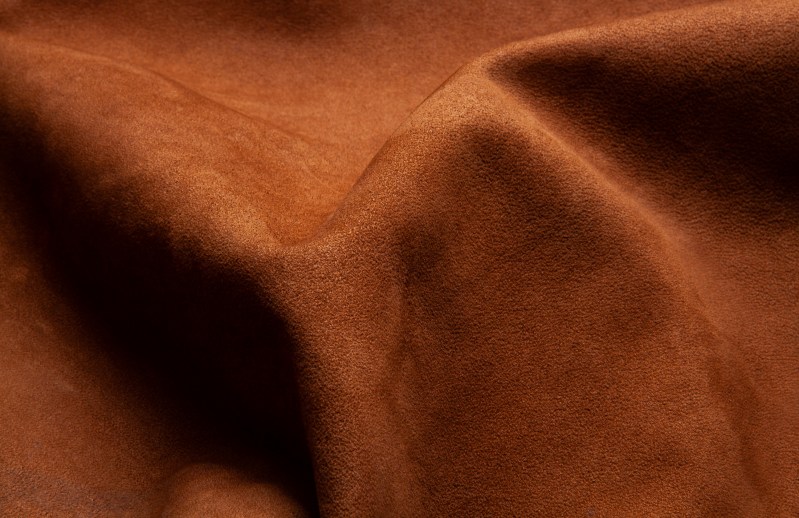 What is suede?
The debate over suede vs. leather is a bit confusing for those who don't know the difference. While some folks will lump them together when listing the best leather jacket options, others religiously separate them. What makes it more confusing is that they are both right. Suede isn't the same as leather, but it is pretty close. Both of these fabrics are made from animal skins; they just use a different layer.
While leather uses the exterior of the skin to give it a smooth and shiny surface, suede uses the inner layer to get a soft velvety texture. In layman's terms, leather is the outer side of the skin, while suede is the flesh side. While there are plenty of uses for the fabric, it is a softer and more economical option for your shoes, jackets, belts, wallets, and more.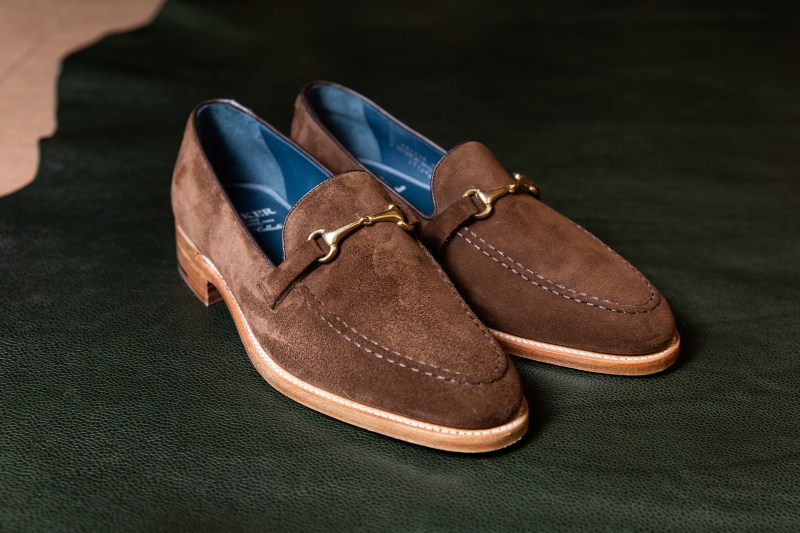 How to care for suede
There are also differences in how you care for the two. Suede can be the perfect fabric for the Fall when choosing a new pair of shoes; you'll just need to make sure you care for them properly. You don't want your new shoes to end up with water spots or something you're afraid to wear. There is a persistent myth is that suede is difficult to care for, but we can assure you this simply isn't the case.
Want know how to clean suede shoes? Start by preventing them from getting dirty in the first place. You know what they say about an ounce of prevention versus a pound of cure. A suede protector spray is easy to find and will waterproof the uppers and protect them from rain, mud, and light staining, keeping them looking their best. While a suede protector will help a lot, you will still want to avoid wearing these shoes on really wet days. Soaked suede will ruin your day and the shoes.
If your well-laid plans fall through, start by using a suede brush to brush away the dry dirt and grime and remove it from the surface. If you need to spot clean a water spot or a stain, a suede eraser is the next step. Using moderate pressure, use it just like you did an eraser in school. If you need something a little more in-depth, a suede cleaner works like a shampoo and can get out the more pesky stains. Now that you're up on your suede care, let's look at some of the best suede suede shoes for Fall.
Chelsea – Johnson & Murphy Henrick
If you don't own a Chelsea boot, now is the time to hit 'add to cart'. Not only will this option elevate virtually every outfit you wear this Fall, but it is also the perfect choice to choose a suede version. The leather Chelsea can dress up your jeans or jazz up your suit. The suede Chelsea is the perfect alternative to your sneakers.
Johnston & Murphy is one of the go-to brands for all things elevated footwear, and choosing their Henrick boot will be the first step in getting your shoe collection ready for the fall. Swap these out anytime you are wearing sneakers for an instant upgrade to your style.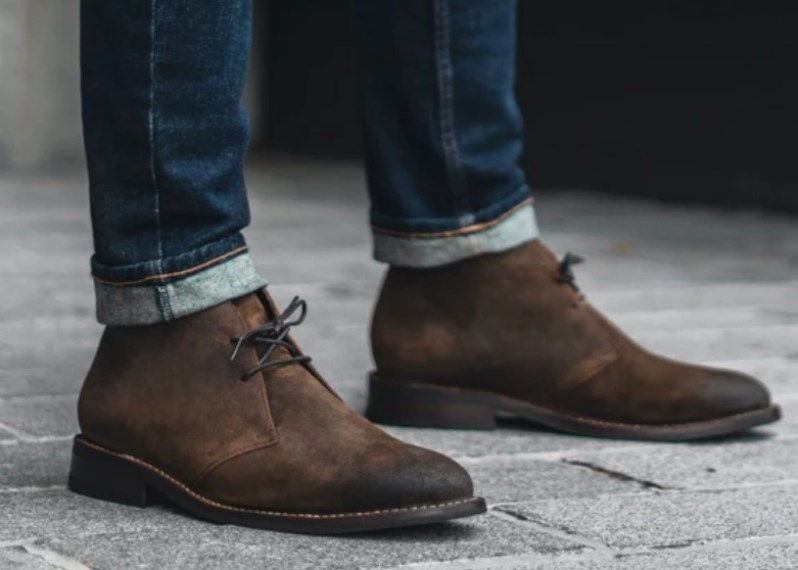 Chukka – Thursday Boot Scout
Speaking of go-tos, if you want to add some suede to your life, it won't hurt to start at the beginning. One of the oldest examples of suede shoes is the suede chukkas worn in Africa by the British Army. If you want to inject a little manly military history into your wardrobe, this option is one of the best you will find.
Thursday Boots does leather better than almost anyone out there. Their boots are solid, durable, comfortable, and will look better than most on the market. These suede chukkas are the pinnacle of the choices you have. These are the perfect pick for your everyday shoes this Fall. Pair them with your jeans and sweaters, or throw on your best Thursday Boots leather jacket for the most roguish look on the block.

Sneaker – Peter Millar Vantage Suede Sneaker
You don't always need to wear a boot when opting for suede. Sometimes what your closet needs is a little more of the casual life. A good pair of casual suede sneakers adds a classic twist to your denim and sneaker look. While you will be dressing down and looking a little more laid back, suede sneakers give your look a little more personality.
Peter Millar offers you one of the best suede sneakers out there and will give you class while not trading in the personality. The navy color provides you with something a little different while sticking to the classic silhouette of a flat-soled sneaker. Pair these with your chinos and sweatshirts or button-ups for your best Fall streetwear looks.

Dress – Beckett Simonon Anders Split Toe Derbies
Now that you have all the casual looks you need for the Fall, you can focus on what you will wear in the dressier moments of the season. A good pair of suede dress shoes can take any run-of-the-mill outfit you are wearing to the office and turn it into a Fall staple. While they are better for things before 6 p.m. (after 6 p.m. should be reserved for your dressiest leather shoes), they are perfect for the office.
Beckett Simonon is one of the best when it comes to creating a shoe that fits well and keeps you comfortable. Since these are made to order, you never have to worry about waste or the environment, so you get the added bonus of a clean conscience while looking great in these brown split-toe derbies. And the water-repellant feature only adds to the peace of mind while on the way to the office.

Loafer – Amberjack The Loafer
Casual, dress, manly: we've covered all the bases, and so do these. A good pair of suede loafers will bridge the gap between your casual sneakers and your business casual look at the office. When you pair these with denim and a suede jacket, you will find yourself ready for the movies or a day of running errands. Swap those pieces out with chinos and a casual sports coat, and you are ready for the office.
Amberjack has taken that idea to create the perfect suede option to put by the door and slip on any time you are headed out, no matter where you are heading. The weatherproof fabrics and the sheepskin lining look as good as they feel, making this shoe the one you will likely reach for all season long.
Editors' Recommendations