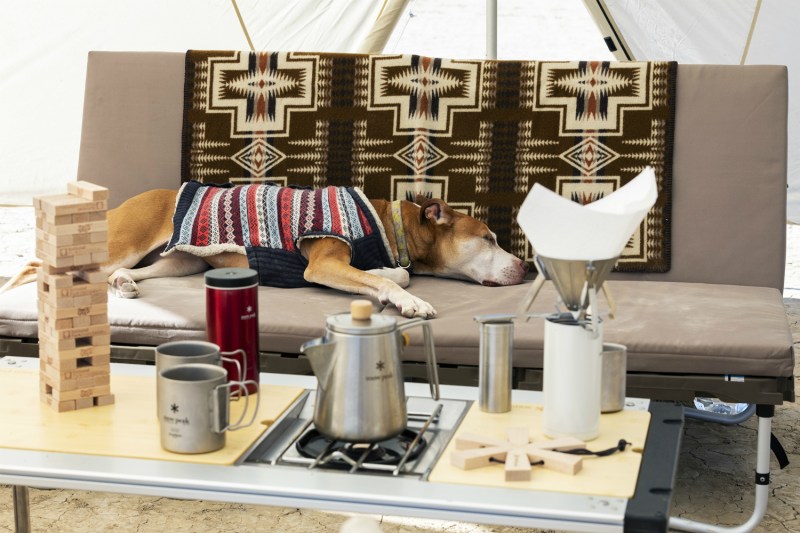 Since the first person wove together grasses or palm fronds or leaves into a proto-cloth and wrapped it around himself for warmth, blankets have been a foundation for human comfort both outdoors and in. Oregon's Pendleton Woolen Mills knows the importance of blankets and has been in the business of making wool ones since the 1860s. Now, almost two decades into the 21st century, Pendleton has teamed up with venerable Japanese outdoor outfitter, Snow Peak, for a wool blanket collaboration that is just as at home on the back of the couch as it is on your back in the woods.
Made from extremely soft and luxurious, 100-percent pure virgin wool, the Snow Peak Pendleton Wool Blanket is crafted using old-world techniques right here in the United States.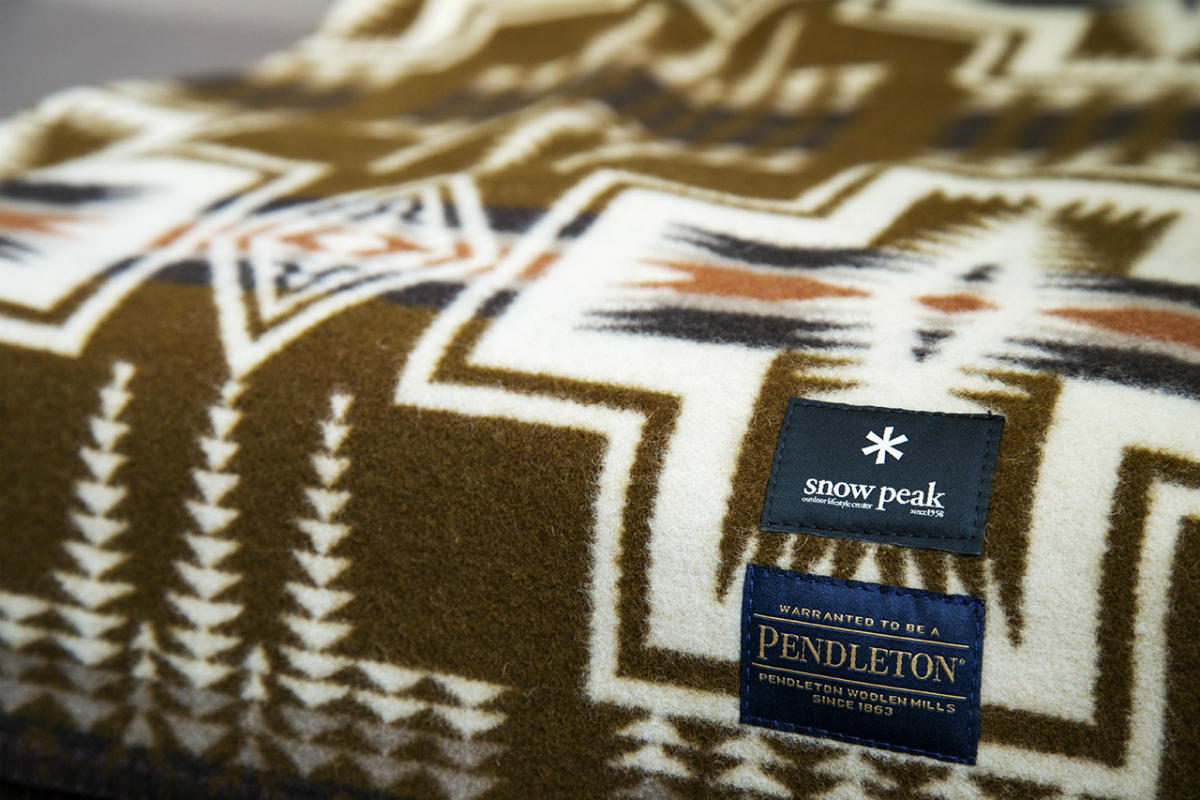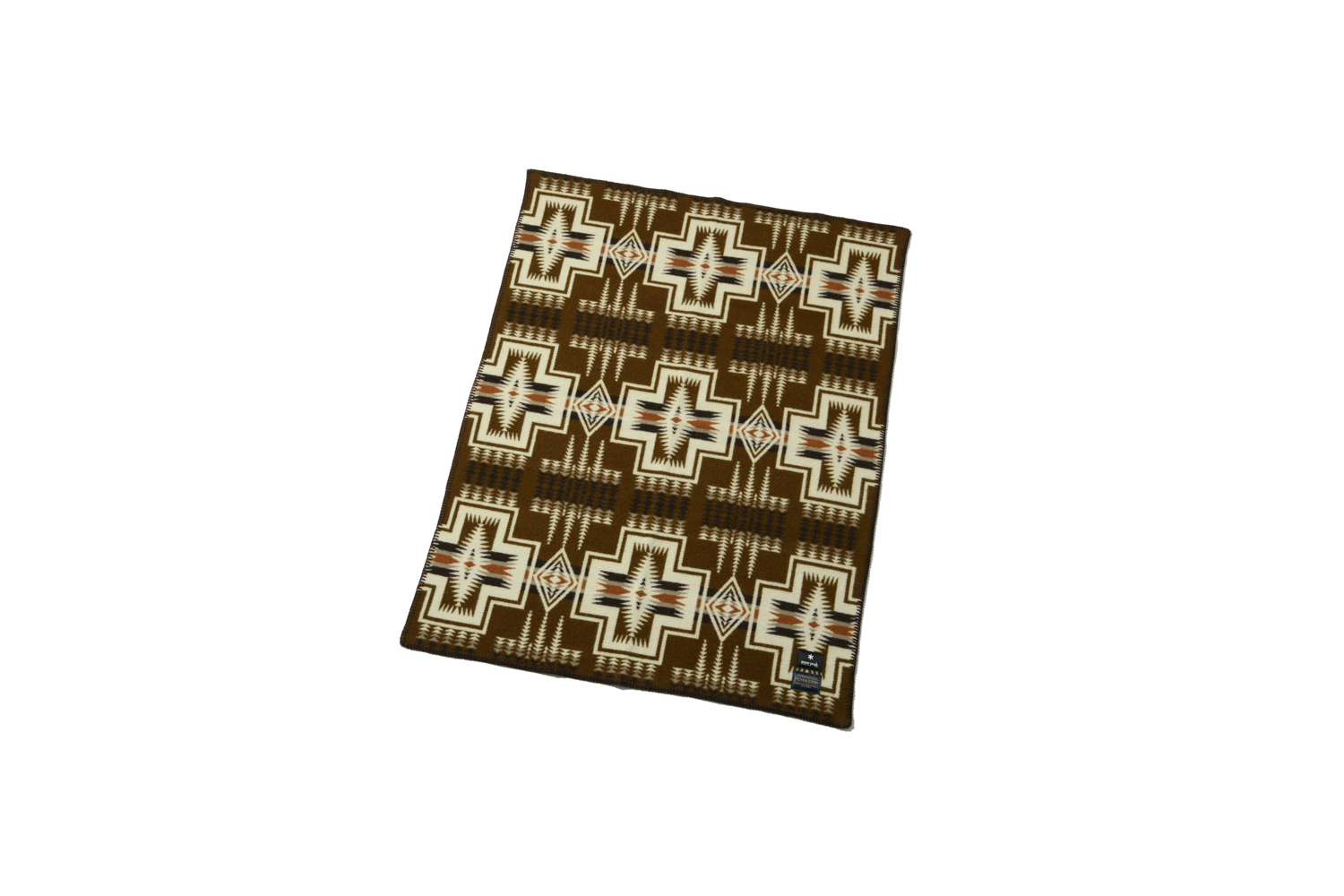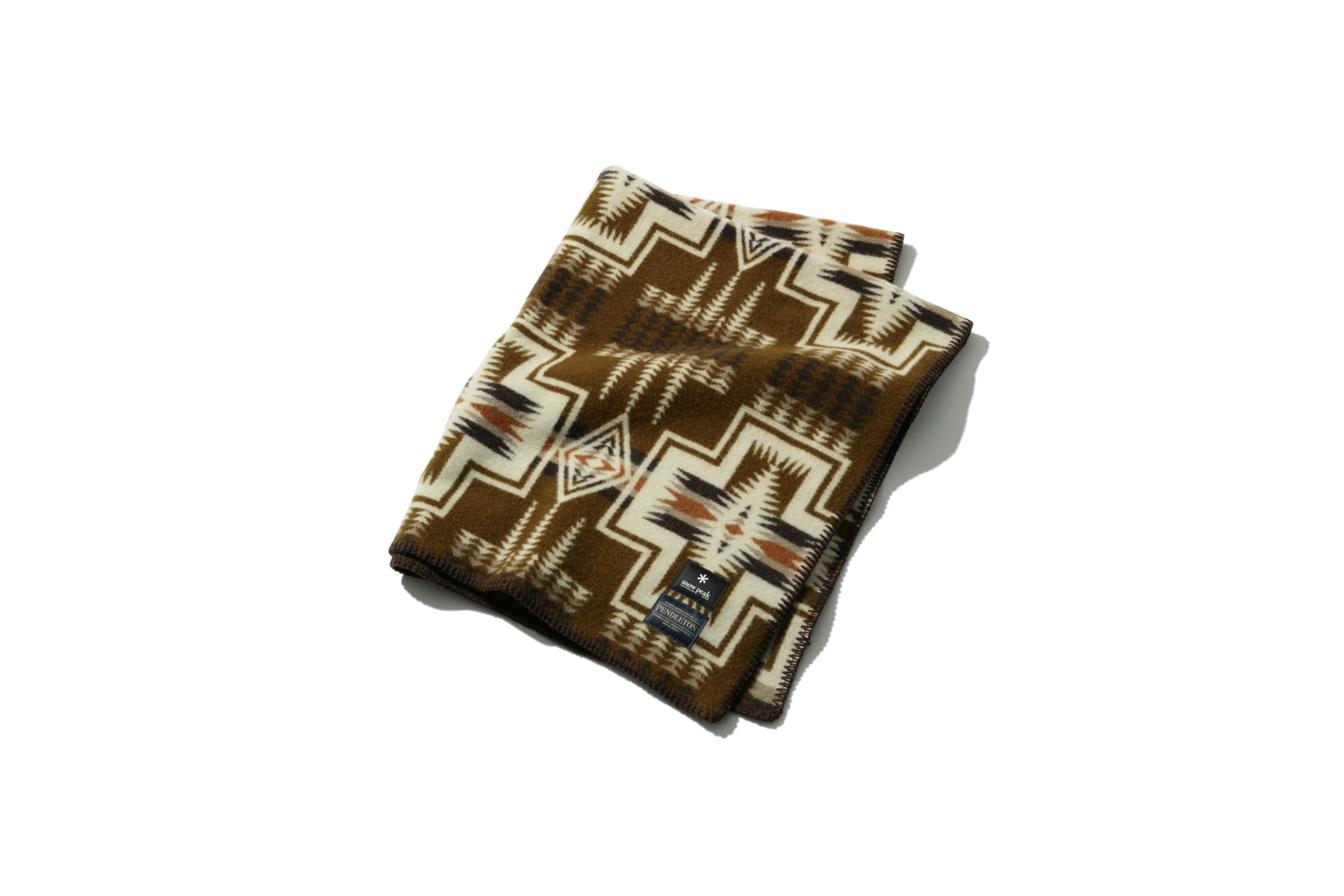 The neutral brown and cream color palette of the blanket means it will match almost any interior design you can come up with — throw it on a couch or as use it an extra blanket at the foot of a guest bed. Best of all, it's more than capable of keeping you warm while camping, especially if you've got a few other Snow Peak camp comforts to see you through your stay like the brand's slim iron table and table built for grilling.
Since the holidays are also just around the corner, it's our duty to inform you that Pendleton blankets make an excellent gift for a variety of reasons, but the first and foremost is the blankets' longevity and durability. Since this is 100-percent virgin wool we're talking about, a little care will go a long way toward ensuring this blanket sees it through to the next century and into the hands of your grandchildren.
If you're on the search for other ways to make your bachelor pad or apartment more cozy for the colder months, check out the best fabrics for warming up your place.
Editors' Recommendations