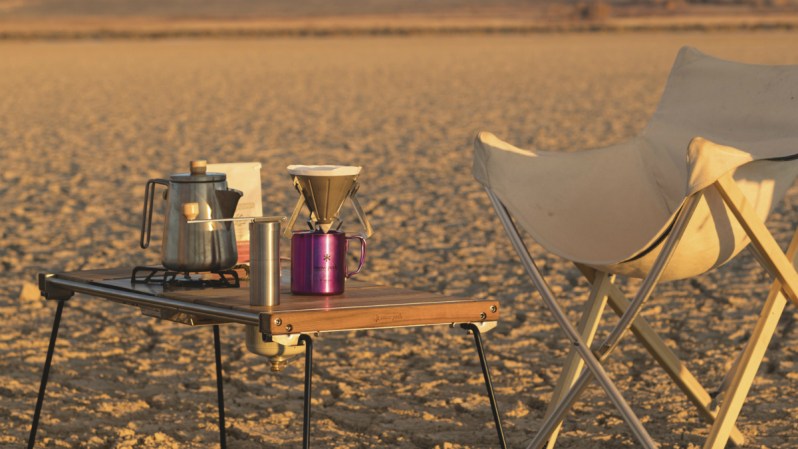 Snow Peak knows how to make great outdoor gear. And not just serviceable, utilitarian camping gear like you'd find at your local Cabela's — we're talking some serious, hard-wearing, but beautiful in its simplicity camping gear. We're huge fans of Snow Peak and we are not alone — the brand is a cult favorite nearly everywhere, from its home in Japan to the hills and forests of the American Pacific Northwest.
This month, Snow Peak added to its repertoire of outdoor cooking gear, apparel, tents, and convenient iron grill tables, a thinner, lighter (but just as durable and good-looking) Iron Grill Table Slim.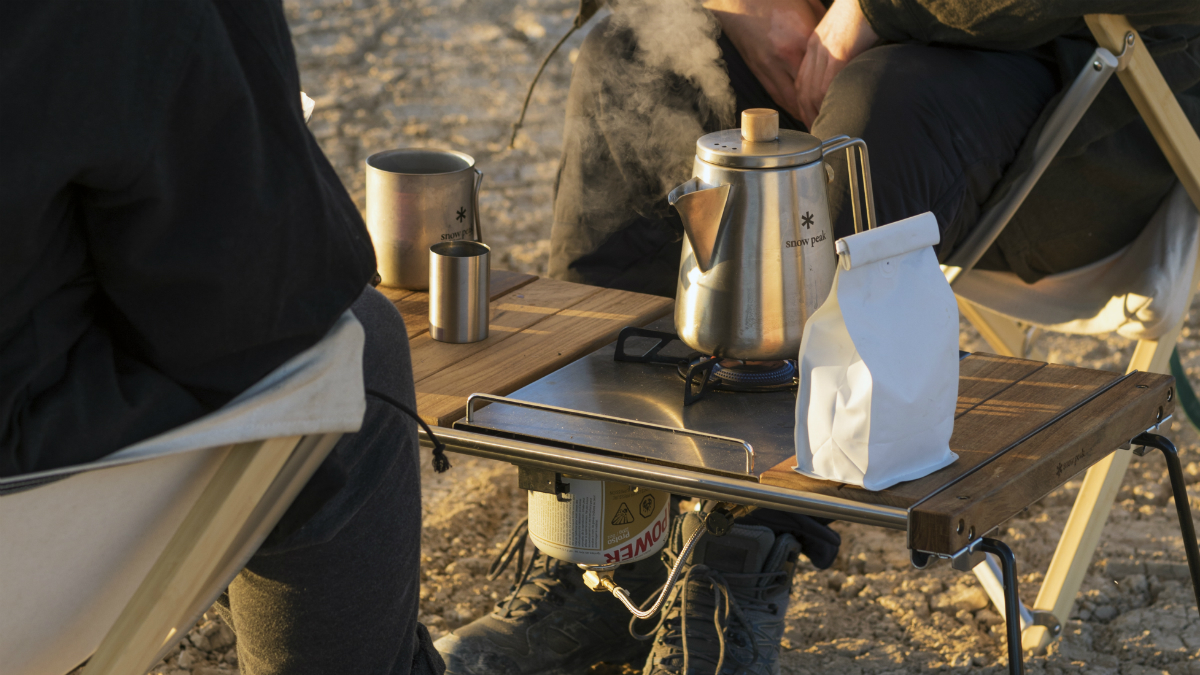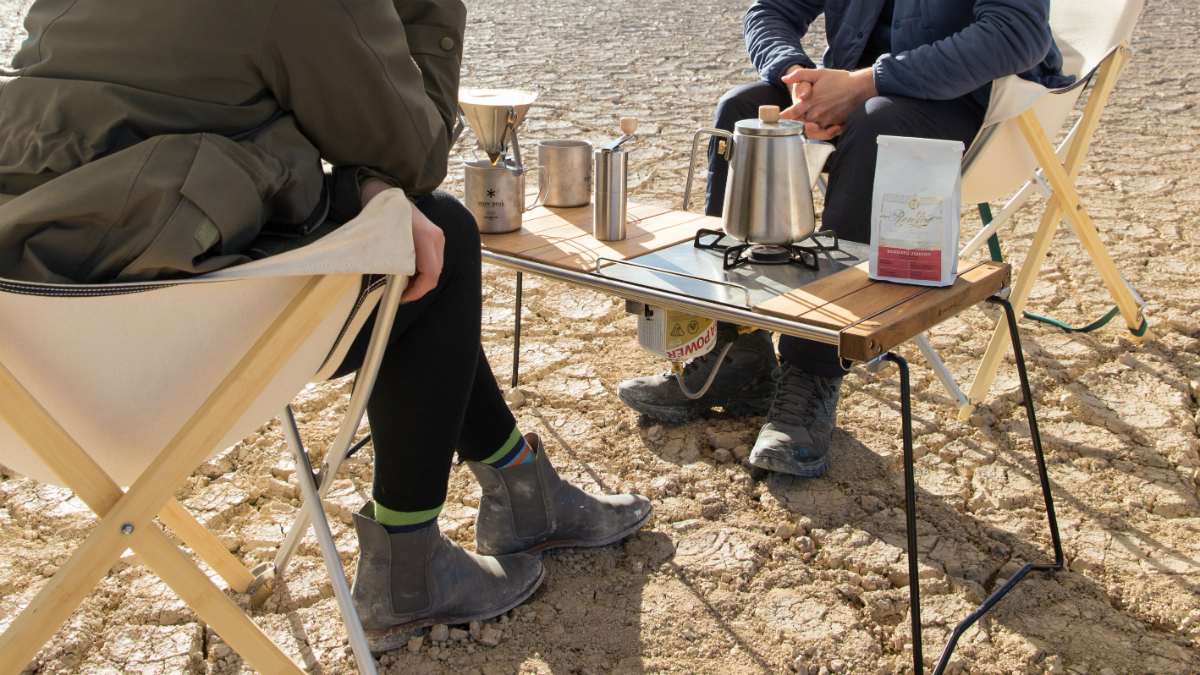 Made from stainless steel and natural teak wood, the Snow Peak has taken its larger, more fatherly Iron Grill Table and streamlined it for a far more portable and utilitarian iteration with collapsible legs for easy storage and removable inserts that allow for switching in and out of burners, barbecues, and cutting boards. Great for anything from car camping to picnics to hanging out in your own backyard, the IGT Slim offers a place to sit, cook, and commune in nature. And, while the price for this little table seems a bit on the hefty side, just remember that it will literally last your entire lifetime (or longer). You could pass the Snow Peak IGT Alim down to your grandson in 30 years and it will still be as functional then as it is today.
Recommended Inserts
What good is the table without its accessories?
Cutting Board (Set L) – $56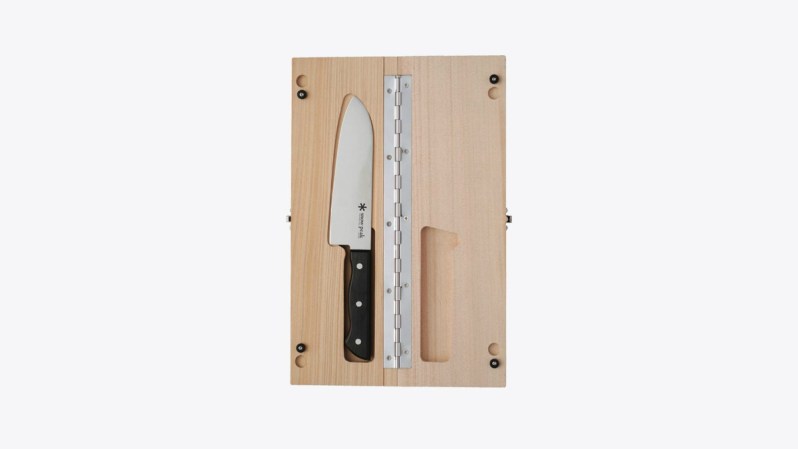 It's always nice to have a clean, stable surface for slicing and dicing in the wild. With this cutting board insert, chopping potatoes for a hobo hash has never been easier.
Baja Burner – $180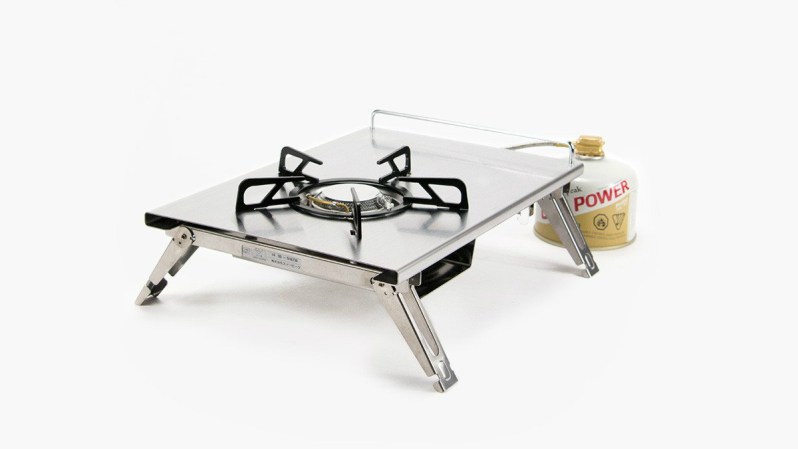 Small, compact, and powerful, the Baja burner is the one-flame wonder that acts as the perfect cooking complement to your campfire.
Double BBQ Box – $250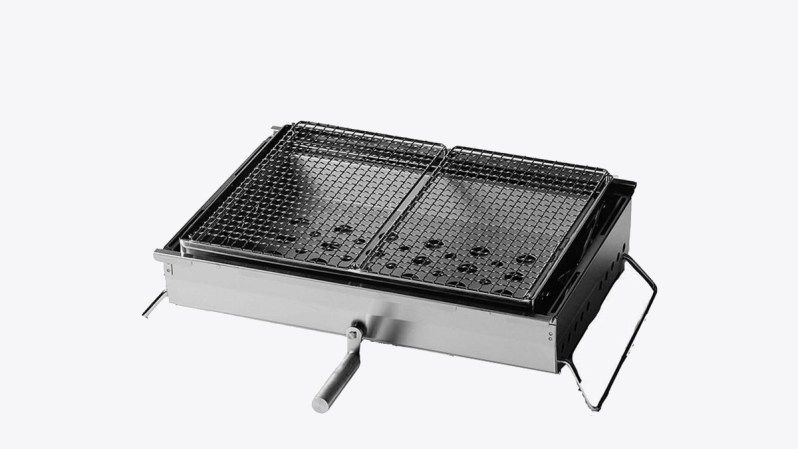 This accessory will pretty much take up your entire IGT Slim, but for barbecue bros around the country, that's totally acceptable.
For more information on Snow Peak's IGT line, check out our review of the full-size dining table version here.
Editors' Recommendations