Winter is coming, and if the thought of another year fighting drafts has you cringing, have no fear. Outfitting your home with these toasty fabrics will keep the cold away.
Alpaca Throw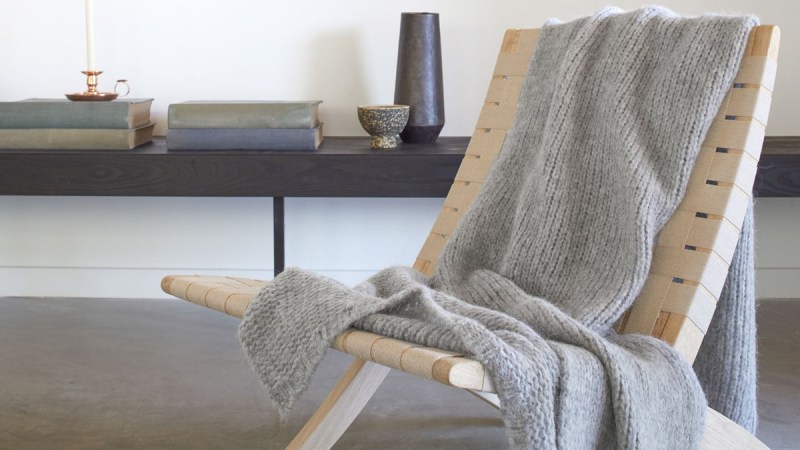 Alpacas have some of the softest, warmest fleece out there. Their hypoallergenic wool is silky and durable, making it the perfect material for blankets. This Alpaca Throw from Parachute is insanely cozy and the gray color fits in with any design style.
Wool Blanket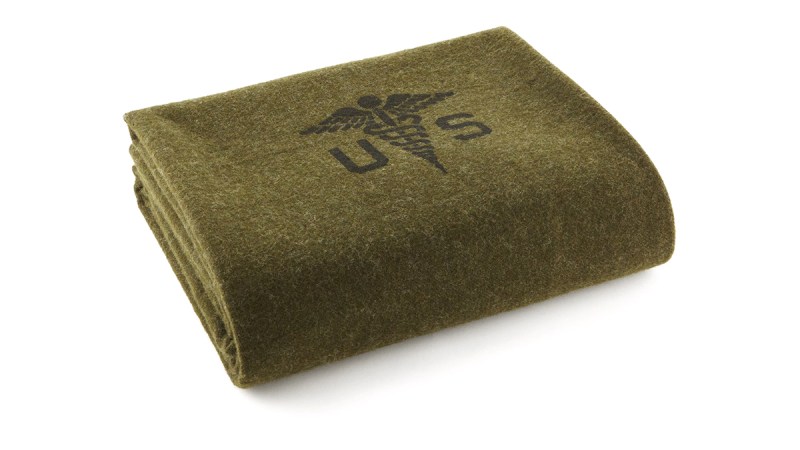 There's nothing like wrapping a blanket around your shoulders, enjoying a cup of hot tea (or maybe a hot toddy), and watching the snow fall on a chilly winter morning. The Foot Soldier Military Wool Blanket from Faribault Woolen Mill Company is ideal for doing just that. When you're not using it to keep warm, the simple design and army green color make it a great accent piece for an urban industrial space or rustic-style mountain vacation cabin.
Flannel Pillow Covers
No sofa is complete without a few throw pillows, and it's not officially winter until you break out the flannel. Throw pillow covers are ideal because they let you easily switch up your look without having to invest in a pillow for every season. Etsy is a great source for seasonal items like this; check out The Shabby Stichery's pillow covers. She makes a black buffalo check pillow cover that is not only stylish but soft, warm, and comforting on cold nights — the way flannel should be. Curl up on the couch with one of these and your Netflix and chill nights will quickly become Netflix and snooze.
Luxury Plush Bedding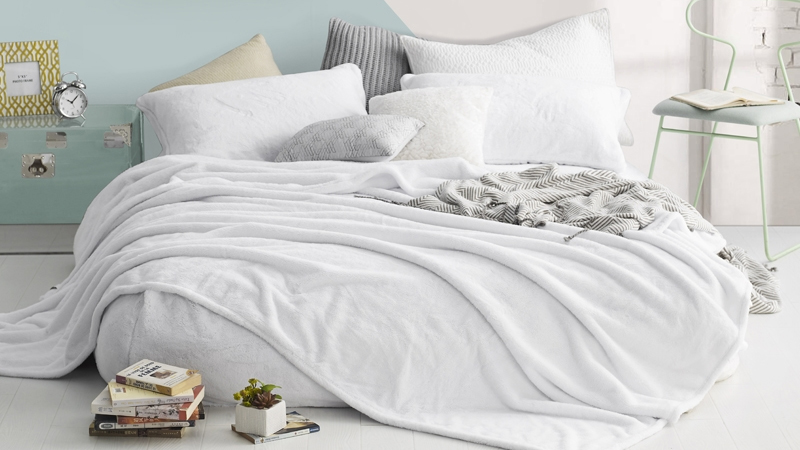 The name says it all. The Coma Inducer Sheet Set from B Your Bed will have you wrapped up in a blanket cocoon all winter long. On the list of top 10 softest things on the planet, these sheets would be Nos. 1 through 5. It's already hard enough to get out of bed in the morning; the Coma Inducer sheets make it downright impossible. Be prepared to never leave your bed all winter.
Sheepskin Rug
Nothing says "cozy" like a fuzzy rug in front of the fire. If you're looking for a real animal hide, this Farmhouse Sheepskin rug from Farmhouse Pottery is the way to go. The sheep are free range, raised by a small farm in the hills of Oregon. For extra comfort, this rug can be stacked on top of carpeting or other area rugs — the stacked look is super trendy right now and makes sitting on the floor a lot more comfortable.
Not sure real is right for you? Check out this faux rawhide rug from Alexander Home — just as soft, humane, and a lot easier to clean than the real thing.