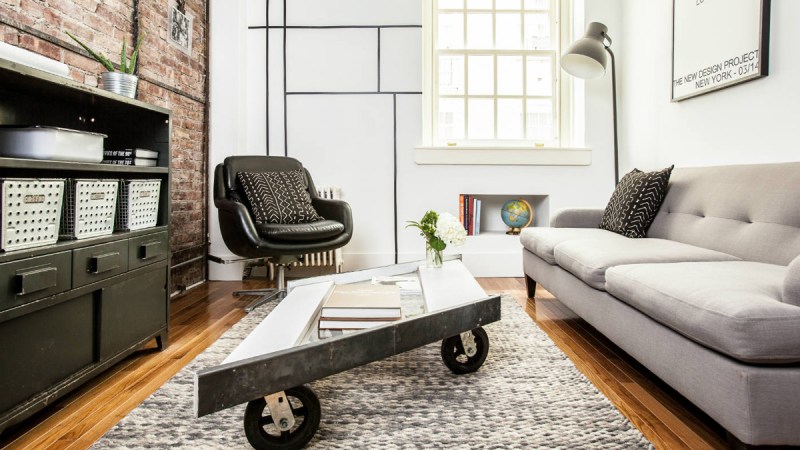 Trying to style your home in a more sleek, masculine way but not sure how to achieve the look you want? We've got you covered with this guide to three of the most popular interior design styles for men.
Minimalism
What it is
Minimalism is exactly what it sounds like — simple spaces with minimal color, patterns, or accessories. Nature is the artwork in Minimalist designs. Rooms are often painted white with white furniture arranged to face a wall of windows, allowing the focus to be on the beauty of the surrounding landscape.
Though Minimalism's focus is on less, that doesn't mean living like a broke college student. Minimalist interiors feature high-end finishes — exotic wood flooring, white leather sofas, stone covered feature walls, and custom lighting. Check out JM Architecture's Lake Lugano House for a jaw-dropping example of just how beautiful a Minimalist home can be.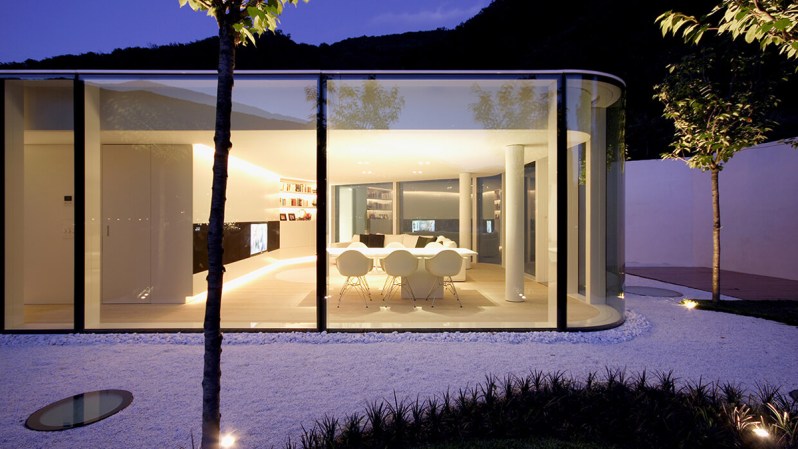 Of all the interior design styles, Minimalism is the most meditative. It allows for contemplation and a releasing of possessions, while also understanding that life is about quality over quantity.
Why it's the right style for you
Far from cold and boring, Minimalism is a sleek style that is perfect for any guy seeking an upscale look. The bright whites contrasting with deep blacks and touches of stainless steel or polished woods all combine to create a luxurious feel. Minimalism is also ideal for anyone seeking a calm space in which to unwind after a hectic day at the office — no loud colors, bold patterns, or accessories to visually overwhelm you.
Shop the Look
Minimalism may be about high-end finishes, but it is possible to achieve this style on a budget. Installing laminate Brazilian walnut instead of real wood flooring provides the same look at half the price. Shopping from websites like Article can also save you money as they eliminate the middleman and sell directly to consumers. Their Cube sofa is ideal for a Minimalist space and one-third the price of buying it from a showroom. Pair it with their Amoeba Wild Walnut coffee table and Stilt Floor Lamp in white to complete the look. Remember, with Minimalism, less is more so you don't need to go overboard with the accessorizing.
Modernism
What it is
In the design world, Modernism refers to the timeless style of the mid-20th-century. However, people use the word "modern" and "contemporary" (its own distinct style) interchangeably, so you'll often see Modernism spelled out as "Mid-Century Modern."
Modernism was all about bringing the outdoors in and simplifying your life. Its distinctive look incorporated open floor plans, lots of natural light, light woods, and innovative materials like molded plastic. From Mies van der Rohe's Barcelona Chair to Florence Knoll's iconic lounge seating collection, many of the most famous names and furniture designs came from the Modernist movement.
Why it's the right style for you
Are you afraid of bold colors? Modernism has you covered with its muted, calming colorway — no bright, in-your-face colors. Modernism also brought us sleek-lined, low profile furniture, which helps create an open feel even if you don't have an open floor plan. Where Minimalism is about very little accessorizing, Modernism is about thoughtful accessorizing. It's a chance for you to showcase that one beautiful piece of artwork that you splurged on or to display souvenirs from your travels.
Shop the Look
Joybird is the place to create a Modern home. They have everything you need, from seating to storage to accessories. Want real vintage furniture for your vintage look? Chairish's extensive, curated collection of like-new vintage pieces will give you that authentic, Mid-Century vibe. Love Florence Knoll's Sofa but don't have a spare $11,000 to spend? Joybird's Franklin Sofa gets you nearly the same look for 1/10th the price. Try it in one of their classic Modern colors like Bella Forest green. If you're feeling adventurous, you can pair the sofa with Joybird's Pring Area Rug in orange. The muted, barely orange ton of the rug complements the deep green of the sofa. Finish the space with their Auden Media Console in walnut – the silver door pulls coordinate with the legs of the sofa and the warm wood grain adds a touch of nature that all Modern spaces crave.
Urbanism
What it is
Urbanism (also called Industrial or Urban Industrial) is a distinctly masculine, gritty style. Think exposed brick, 100-year-old hardwood, lots of concrete, and floor-to-ceiling windows. Warehouses converted to living spaces with wide open floor plans, exposed Edison bulbs, and stainless steel appliances all combine to create the Millennial man's ideal city dwelling.
But it's not all rough, unfinished surfaces. Urbanism also features upholstered seating, fluffy bedding, kilim patterned area rugs, and plenty of plants to add life to the space.
One of the keys to Urbanism is repurposing old objects into new furniture, like turning a reclaimed rolling cart into a coffee table or creating a nightstand from concrete blocks, the way The New Design Project did in their NYC apartment.
Why it's the right style for you
This style is super low maintenance (have you ever heard anyone complain about their 'dirty' exposed brick walls?). Urbanism also gives you that city living feel, even if you don't live in the city. An Urban Industrial home is just the right combination of unfinished and warm — a unique pairing that makes for a welcoming space.
Shop the Look
Froy has a vast collection of Urban Industrial furniture, lighting, storage, and home accents. Their pieces are the right amount of rugged with a touch of sleek sophistication. All coordinate well together, making it easy to create a cohesive Urban Industrial look throughout your home. Build your Urban bedroom by starting with their Bren Platform Bed – the frame is the perfect combination of natural raw wood and brushed metal. Froy's Bedouin Thebes Rug in Deep Rust adds a touch of softness that all bedrooms need while bringing in dark, masculine colors in a trendy kilim pattern. Their Elway Adjustable Tripod Floor Lamp in black is a unique piece that will round out the urban industrial look.
Editors' Recommendations