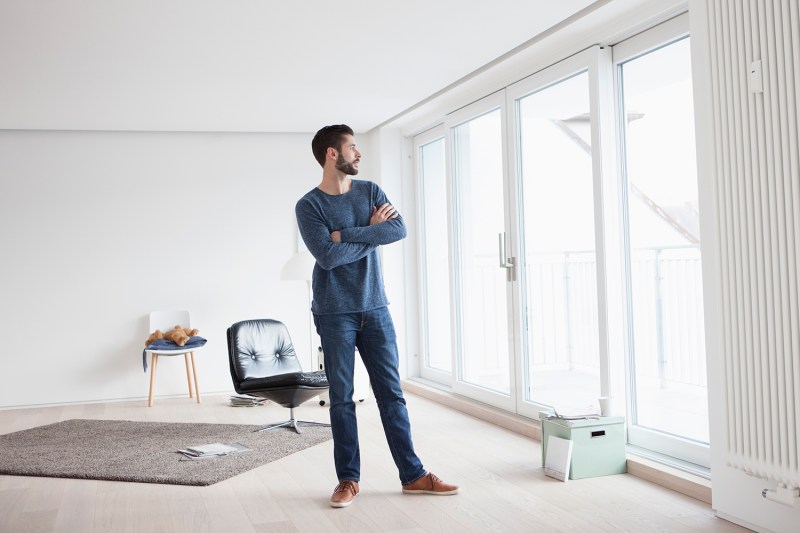 Sooner or later, the time will come in your life when you have to decide about certain adult things — like your living space. The space you live in should reflect your personality. Your home — whether it's your first apartment, a condo, or a house — must be your safe space. It should be a place that brings comfort and that is functional. Let's dive in and talk about some of the essentials for living in style and comfort.
Related Guides
What Type of Furnishings to Buy?
Before you can add accent pieces to your space, we need to look at the basics. Let's assume you have a living room, bedroom, dining room, and bathroom. Obviously, each layout and size will vary, but we'll work with a one-bedroom apartment model. You may think slapping together a few pieces of affordable furniture will be good, but really you need items that can stand the test of time. Quality pieces can last through years of use and maintain their appearance.
Living Room Furniture
This is the room where you are probably going to be spending the second most amount of time outside of your bedroom. You should have a couch and, if you have space, a loveseat or an oversized chair or two. Test them out for comfort, sturdiness, and, most importantly, make sure the couch is styled in a way that you can take an afternoon nap on. Choose a fabric that can be easily cleaned, that's durable, and is pleasing to the eye.
If you have hardwood floors, throw a good-quality rug down and frame the furniture around it. When picking out rugs, make sure the color scheme compliments your couch and chairs. If your furniture has a pattern, go with a solid-colored rug. If your furniture is a solid color, choose a rug with a pattern, keeping in mind to incorporate the color scheme of surrounding pieces.
Next, you're going to need a coffee table and side tables. Buy something sturdy enough to kick your feet up on yet has a bit of style to it. If you're living in a smaller space, choose a smaller coffee table made of glass and wood or glass and metal. It will make the room seem more open. The side tables should be roughly the same height as the arms on your furniture. They don't necessarily have to match, but they should be similar in style.
When choosing your TV, you need to determine if you want a wall mount or a credenza. This is going to depend on your style and space. Most people nowadays do a lot of streaming so they don't have all the video games or DVDs cluttering any surfaces. Wall mounts are sometimes cleaner if you can find something to do with the cables and wires. You can find smaller TV stands with built-in shelves and cable concealers. These stands are more conducive to rearranging furniture when you get bored with the layout vs having to move the wall mount and patching holes in the wall.
Kubi Dutch White Sofa
Relax in this super comfy and deep-seated Kubi Sofa. This inviting and stylish piece is perfect in any space. The fixed seat cushions are accompanied by the loose back cushions waiting to let you sink in comfortably. As if the sofa wasn't enough, the matching throw pillows are included making this the best sofa to lounge around on.
Chopwell Area Rug
This traditional style Turkey imported rug is machine woven with dark blue, denim, and white colors. The silky soft texture and low pile are perfect for any living room area rug and it is just as at home under the dining room table.
Gibson Nesting Coffee Table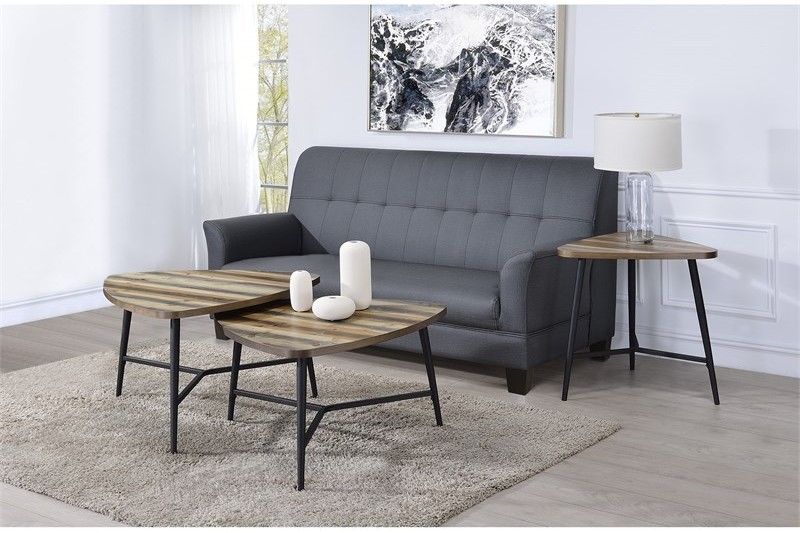 The musician in the home will like these guitar-pick-shaped nesting tables and are great for large or small living spaces. The Gibson Nesting Coffee Table Set comes with two tables with metal legs and a tabletop slat design. Perfect for get-togethers when you need more table space but made for easy storage when not in use.
Shinola Utility Oak End Table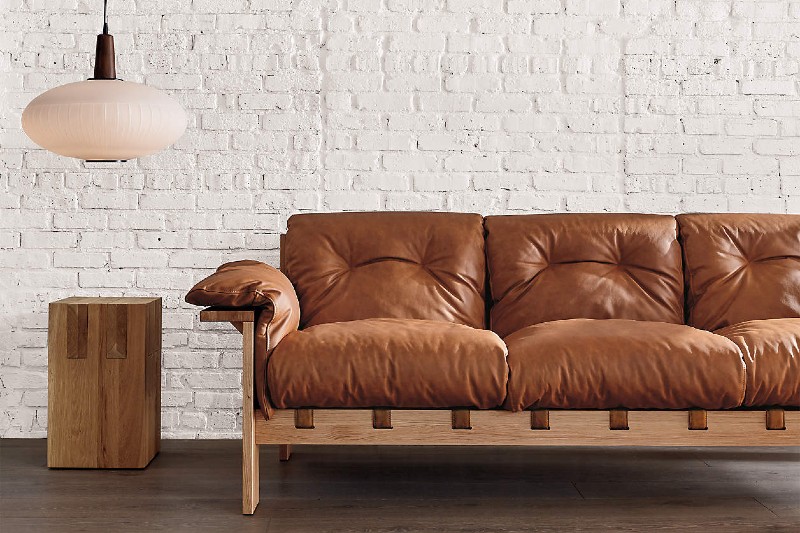 The FSC-certified solid European white oak and oak veneer is from forests that are environmentally sound, socially beneficial, and responsibly managed. The oak end tables are monolithic, plinth-style tables using traditional Japanese-style joinery. To keep the wood looking and feeling as natural as possible, a light wire-brushing and low-sheen clear coat finish have been applied. Each table features a checkerboard top that is inset with rectangles.
Dram Bar Cart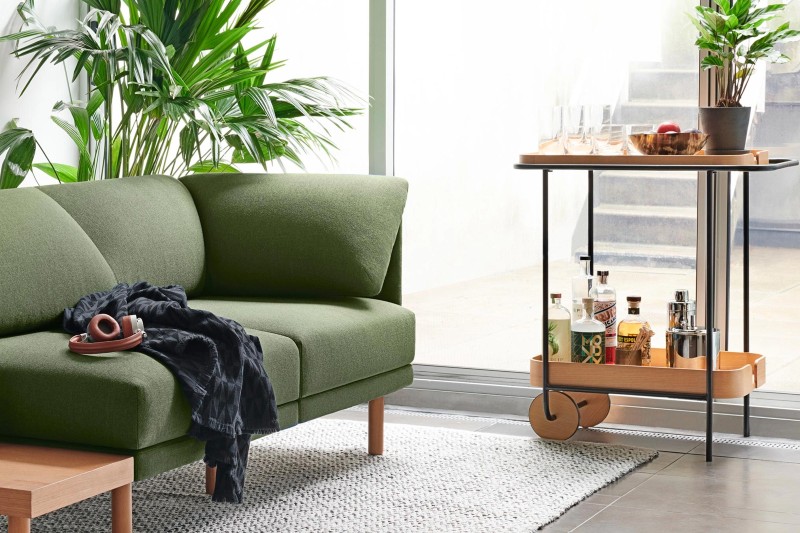 Even though it's a multipurpose utility cart, it can double as a bar cart, a plant cart, or a cookbook cart. Whatever you use it as it will go anywhere you need it to go. The large wheels make moving this cart simple and easy. The convenient cutouts on each tray make clean up a snap making sure nothing gets left behind.
Dining Room Furniture
Dining room furniture is going to greatly depend on your space. If you have a smaller area, you can go with a glass tabletop with seating for four. If your space is large enough, you can go with solid wood material which seats six.
Picking out chairs will depend on the size and shape of your table. For rectangle tables, mix it up a bit by placing two side chairs at the ends of the tables and two benches on the sides to seat six guests. For the dining tables that seat four, pick matching chairs.
If you have hardwood floors, you can also place a rug under your dining table as an accent, just make sure you can clean it easily because food and drink will inevitably land on it. Keep in mind the rug should complement the dining area.
George Oliver's 7 Piece Dining Room Set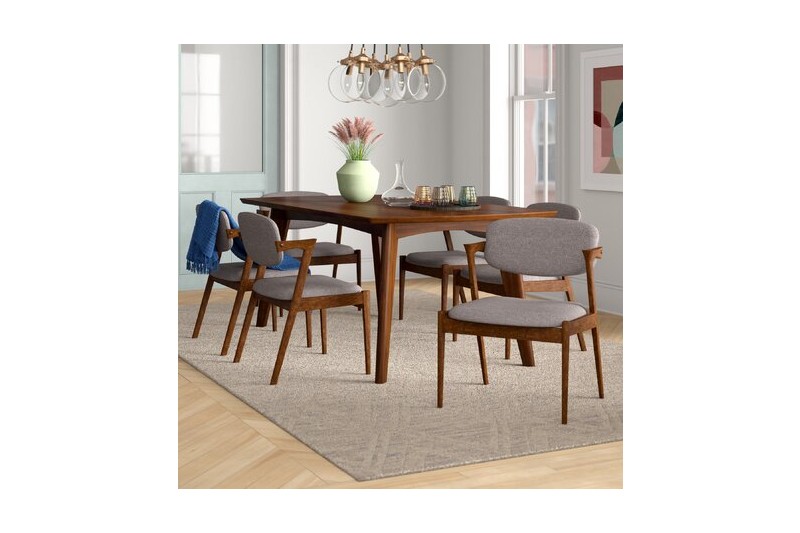 Mid-Century Modern is an effortless style and this dining room set is perfect for any gathering or family meal. The dark walnut table has a classic look and the matching dark walnut chairs with gray fabric complete the set.
Bedroom Furniture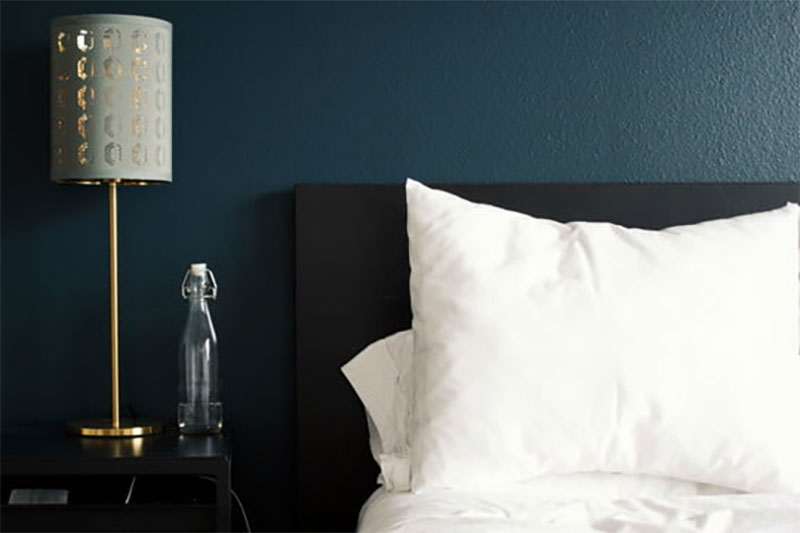 It's time to ditch the twin bed or sleeping on the futon. They say we spend around a third of our life sleeping. That means, if you are 30 and you sleep an average of eight hours per night, you will have slept roughly 10 years of your life away. You need sleep. Sleep is important. Sure, you sleep more some days and fewer others but good quality sleep will depend on your mattress and believe it or not, your bed frame.
Mattresses come in different types of softness, firmness, and material. You don't want the mattress sitting on the floor with a blanket draped over it. You need a quality bed frame made of solid wood. Choose a frame with a headboard style that is warm, inviting, and sturdy. The fabric of your bed frame should be durable and easy to clean.
If you don't have closet space, a great workaround is a dresser or an armoire. They don't need to match the bed but they do need to complement it. Even if you do have closet space, a nice chest of drawers can be a perfect accompaniment. Maybe even throw in a sitting chair.
Ludlow Bed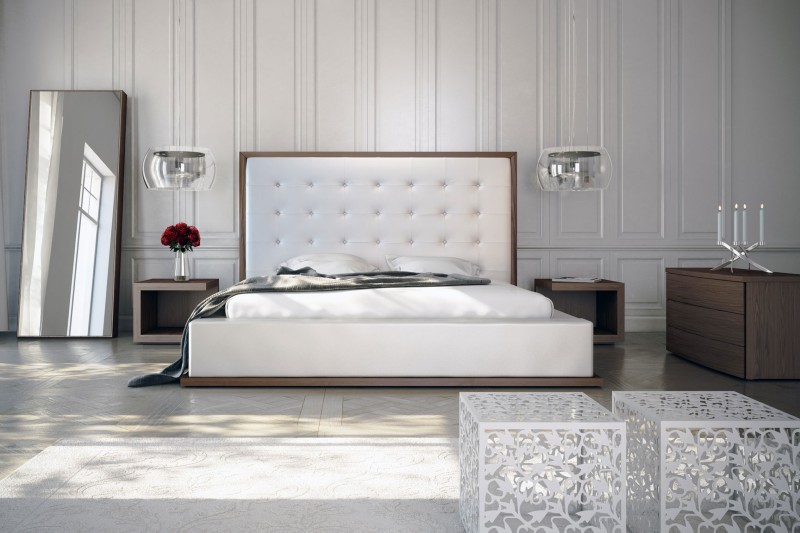 Every room needs a focal point and the Ludlow Bed is just that with its button-tufted headboard and framed-in wood trim. The headboard is five feet tall and attaches to the frame and the solid pine platform has air vents for ventilation. No box spring is necessary and this 14-inch platform will fit your mattress perfectly.
Andes Acacia Platform Bed
No need to buy a set with this platform bed. The Andes Acacia Platform Bed is a three-in-one with an integrated headboard, nightstands, and bed platform. The nightstands are equipped with two shelves on either side of the and have cord cutouts for lamps and electronics. A ledge extends around the mattress hiding the cantilevers over the base.
Bathroom Ideas
It may seem silly, but there should be some thought in organizing the bathroom. You want to make sure you have hand towels for guests to dry their hands. You need hand soaps, a place to store your toiletries, toilet paper, and your best grooming products. After all, you don't want all of those items sitting on the countertop. There are bathroom organizers you can purchase to store items under the counter, on the walls, and in little cabinets.
Cillian Bamboo Bathroom Accessory Set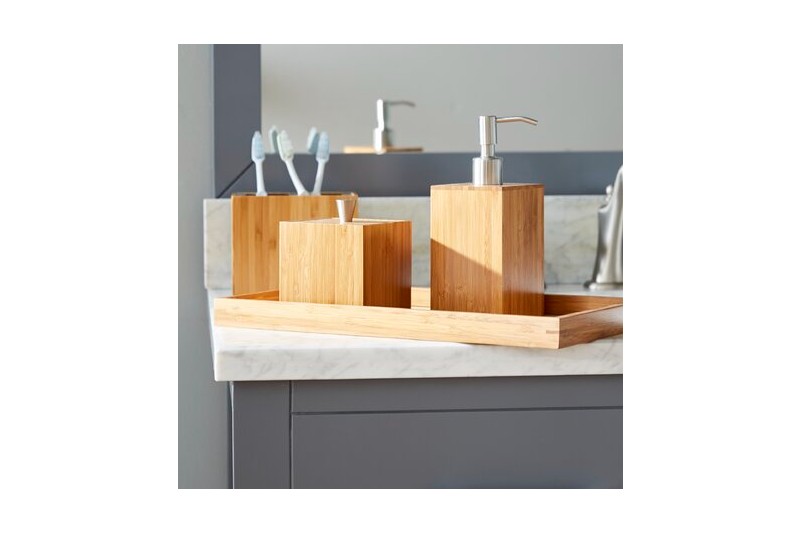 The all-natural and 100% sustainable bamboo bathroom set includes a wastebasket, toothbrush holder, cotton swab box, towel tray, and a pump soap dispenser. The squared-off organic bathroom set gets you organized and the included tray is perfect to hold smaller accessories to maximize counter space.
Accessory Items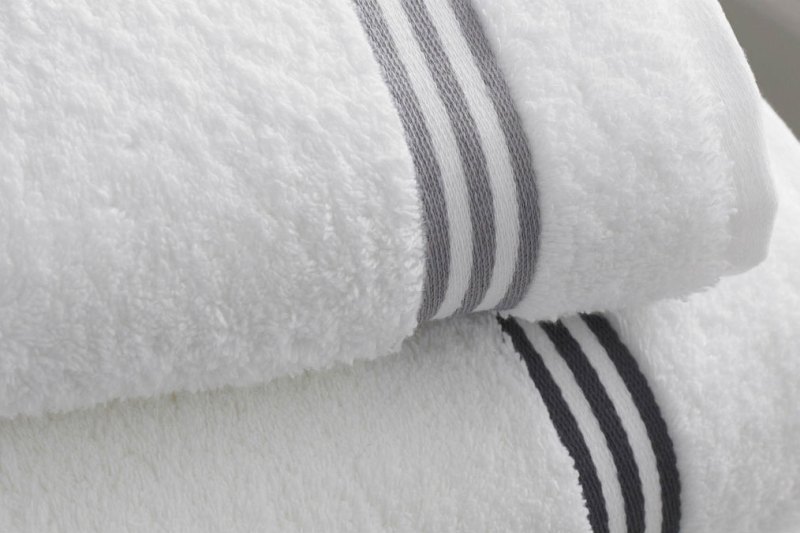 Once you have your basics in place, you can begin to build your accessories. We're talking about ottomans, bar stools, a bar cart or cabinet, artwork, mirrors, and a desk area for those times you have a little work to do. You will also want to consider updating your towels, dishes, flatware, and glasses but that's another story.
When it comes to furnishings, you want to choose brands that are known for quality and durability. You can go wild in the living and dining areas but in the bedroom, you want subtle, soft, and relaxing décor so you can sleep and be rested. After all, you'll be there for at least a third of your life.
Hudson Bookcase
Vintage industrial meets modern design with these rustic wood planks framed with wrought iron style metal. The four-shelf bookcase features the x-framing often found on industrial equipment.
Index Wall Shelf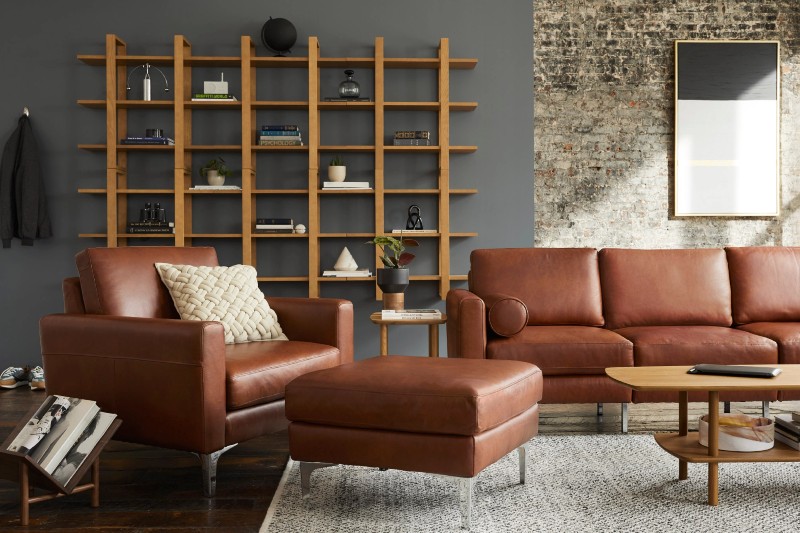 Create the look of built-in bookshelves with these dramatic full wall bookcases. You choose the layout and design by going vertical or horizontal, or both. The timeless solid ash wood is strong enough to store books, knickknacks, cookware, plants, or pretty much anything. These bookcases are available in three colors; white, oak, or walnut, and will easily blend in with your current décor.
Vertical Popotillo Pinewood Mirror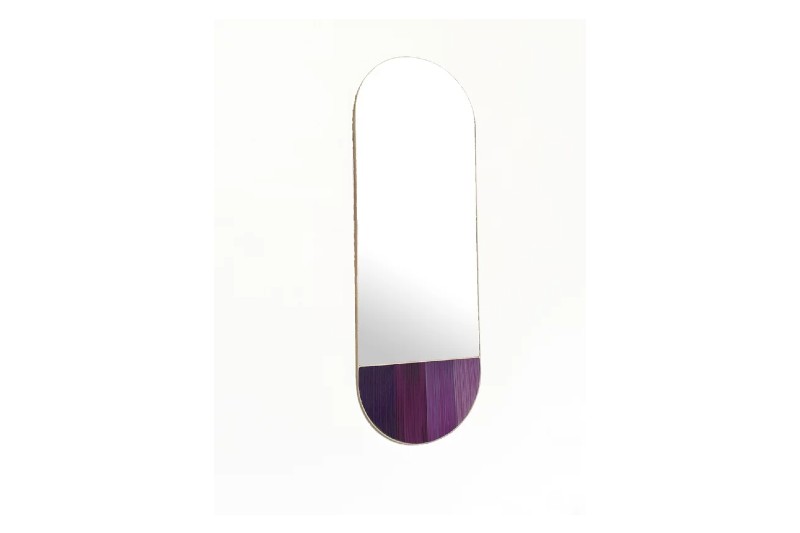 Handmade by local artisans, this mirror is made to order and each piece varies in size and design. Made from pinewood triplay, popotillo, and mirror glass, it will fit in any room and any décor. The popotillo adds texture and a touch of Mexican artistry to each mirror and since it's not machine-made, there will be some slight imperfections that add to its character.
Editors' Recommendations