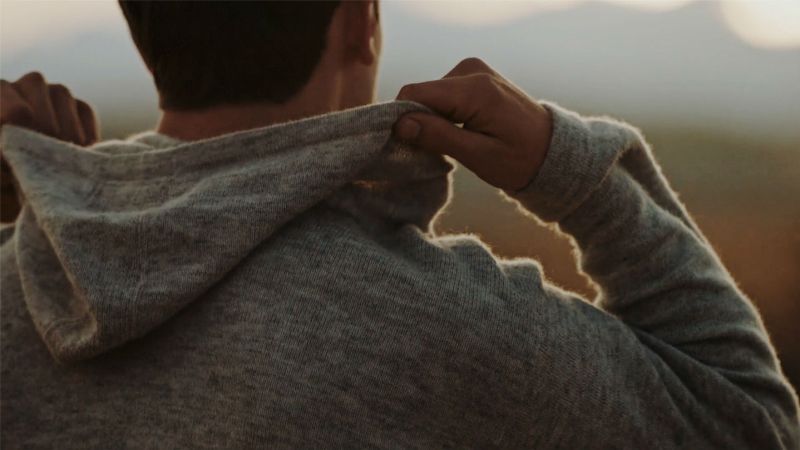 Every once in a while Kickstarter comes through with a product that literally anyone can get behind. Paka , the alpaca wool sweater knitted in Peru, is one of those products.
While taking a year to work and travel through South America, Paka founder Kris Cody came across a beautiful alpaca wool sweater, hand-woven by a grandmother high in the Peruvian Andes, that he bought and brought back with him to the U.S. Every time he would wear the sweater out, Cody says, "People would come up to me and ask where it was from — where they could get one. The response was amazing, and I realized that alpaca wool wasn't really used in the States. I saw functionality in this new fiber for the lifestyle I was living. I remembered this grandmother, her wrinkled hands and open heart, and saw the potential to bridge this gap."
Shortly after, Cody bought a one-way ticket to Peru and Paka was born.
Perfect for hitting the slopes or a little apres ski, the Paka hoodie and crewneck sweaters are some of the lightest, softest, and thermo-regulating pullovers in the world. Known as la lana de los dioses, ("the fiber of the gods"), alpaca wool is the second-warmest wool on the planet (just behind polar bear fur), moisture-wicking (it has an 8 percent water-retention rate, whereas other wools are typically between 16-20 percent), and extremely durable (there are stories that tell of the Inca using alpaca wool to weave bridges across Andean valleys). All of these features coalesce to create a sweater that is just as at functional on the hiking trail or slopes as it is at home. Given that alpacas evolved high in the Andes, it makes sense that they would possess the most appropriate fur to create clothing from. Mountain sweaters that come from mountain animals — a match made in form-meets-function heaven.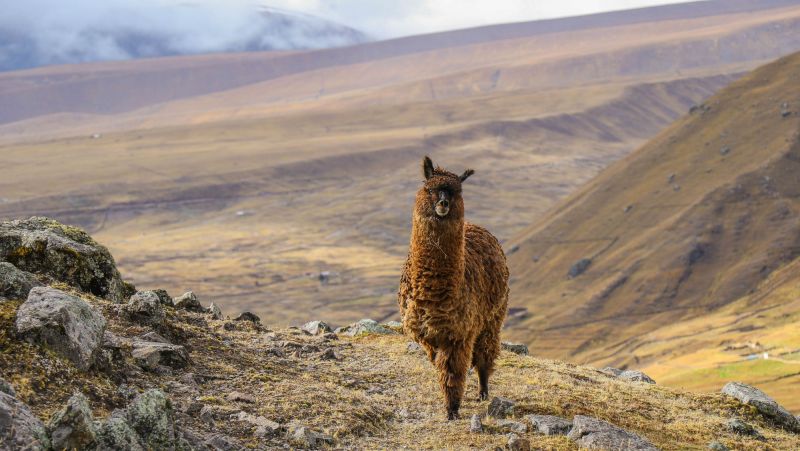 The sweaters themselves are all hand-woven and dyed (with all-natural dyes) by Peruvian weavers. Cody and Paka chose to have their sweaters woven in Peru to not only be close to the free-roaming alpaca from which they source their fur, but also to help women in this developing nation increase their yearly income (by up to eight times), which in turn reduces chronic malnourishment in one in three Peruvian children.
According to Cody, employing these Peruvian women has more than monetary and health benefits. "It's allowing women to move from manual, unskilled labor to skilled, passionate work. It's sustaining their heritage and the Inca culture. It's a tradition that they pass down with pride and respect, carrying on the Inca knowledge and ways," he says.
And it's also a damned comfortable sweater. The Paka hoodie is woven with an extra large hood and with flexible side panels that provide more breathability, comfort, and freedom of movement than your typical wool or cotton sweater. Having been given a pre-production hoodie, we have to say that our time with the sweater has been one of supreme comfort and satisfaction. The sweater never gets too hot, never allows you to be too cold, and, because they are woven to be slightly oversized, it surrounds your entire body like the world's softest cocoon.
If you're looking to back the Paka sweater or simply want to learn more, head on over to the Kickstarter page, where you still have almost a month to pledge. For $99 you can back the crewneck sweater, and for $109 you can snag one of the remaining hoodies. Delivery of the completed sweaters is slated for January 2018.