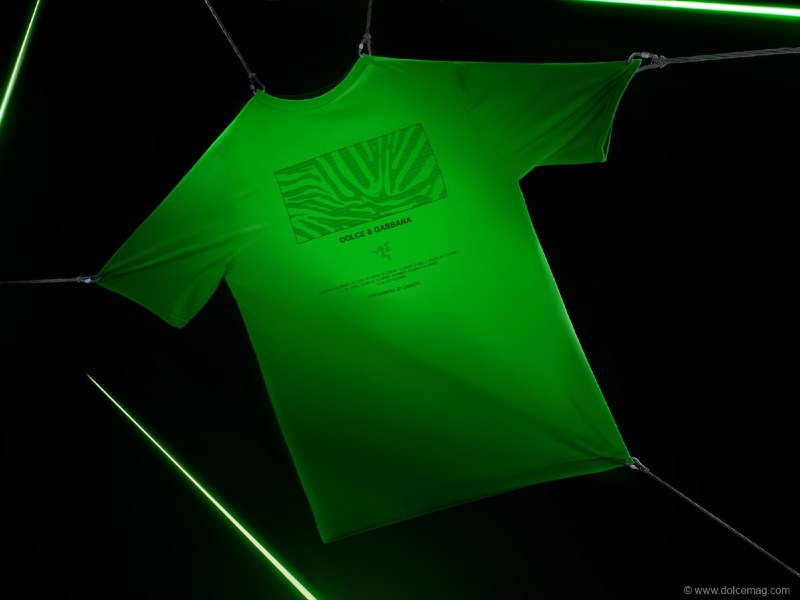 In a remarkable fusion of fashion and technology, renowned gaming company Razer has joined forces with iconic Italian fashion brand Dolce & Gabbana to unveil a one-of-a-kind collection that's set to redefine the world of gaming and style.
If you thought you would never see a high-end luxury brand like Dolce & Gabbana partnering with a gaming company, then you'll be shocked. This groundbreaking collaboration marries cutting-edge gaming gear with high-end aesthetics, catering to a new generation of gamers who demand both performance and style.
A fusion of style and technology
Imagine your beloved gaming setup reflecting the epitome of opulence and design, so you're not the average player sitting on a plain black chair in the dark. That's precisely what Razer and Dolce & Gabbana are aiming to achieve with their collaborative collection. This partnership signifies a shift in the perception of gaming from a niche hobby to a high-end lifestyle choice.
The collection includes a range of gaming apparel and accessories that seamlessly blend Razer's cutting-edge technology with Dolce & Gabbana's iconic design aesthetics. Gamers can now elevate their experience while making a bold fashion statement.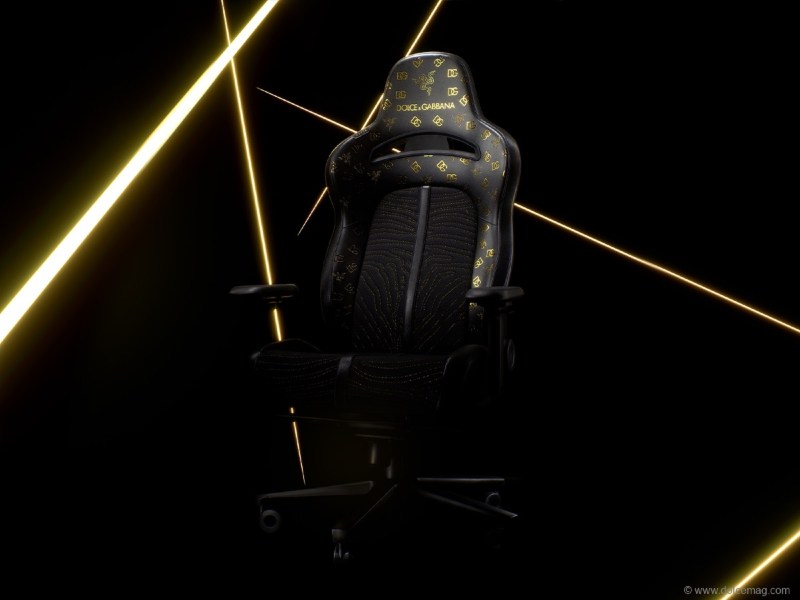 Dolce & Gabbana Razer Collection
The Dolce & Gabbana Razer Collection comprises an array of products designed to cater to both gamers and fashion enthusiasts alike and includes apparel designed with the iconic Razer green as well as being an ode to the '90s. Cargo pants, oversized T-shirts, and hoodies make up the apparel collection, while the accessories include two standout components. The exquisite gaming chair and the premium headphones, both of which encapsulate the essence of luxury gaming — these are surely the most drool-worthy items.
Gaming chair
The centerpiece of this collection is undoubtedly the gaming chair. The Dolce & Gabbana Razer Enki Pro is proof that superior ergonomics and sophisticated design can coexist. With its unique features, this gaming chair redefines what is considered comfortable and luxurious.
The Enki Pro represents the height of gaming comfort and grandeur with 110-degree extended shoulder arches, a roomy 21-inch seat base, an astounding 152-degree recline capability, a cleverly designed built-in lumbar arch, and luxurious Alcantara leather upholstery on the backrest and seat base. It features the Triple-Headed Snake emblem from Razer and the Dolce & Gabbana monogram blended together like the perfect cocktail, enhanced with an opulent 24K gold-plated Dolce & Gabbana logo.
Premium headphones

In the realm of audio, the Dolce & Gabbana Razer collection offers premium headphones designed to deliver an exceptional sound experience. These headphones are more than just a tool for gaming; they are a fashion statement in their own right.
The Dolce & Gabbana Razer Barracuda headphones feature a streamlined design embellished, and adding to their visual allure, these headphones boast a meticulous zebra print overlay on the earcups, showcasing a commitment to aesthetics. Under the hood, these headphones are powered by Razer's cutting-edge TriForce Titanium 50mm drivers and THX Spatial Audio technology. This combination ensures that every sound detail is captured, delivering an immersive auditory experience tailored for gaming enthusiasts.
Whether it's the subtle nuances of footsteps or the thundering roar of in-game explosions, the Dolce & Gabbana Razer Barracuda headphones excel in providing audio fidelity. Comfort is not compromised either, thanks to the FlowKnit Memory Foam headband and earcup padding. These materials offer a plush and ergonomic fit, making long gaming sessions a delight rather than a strain on the ears.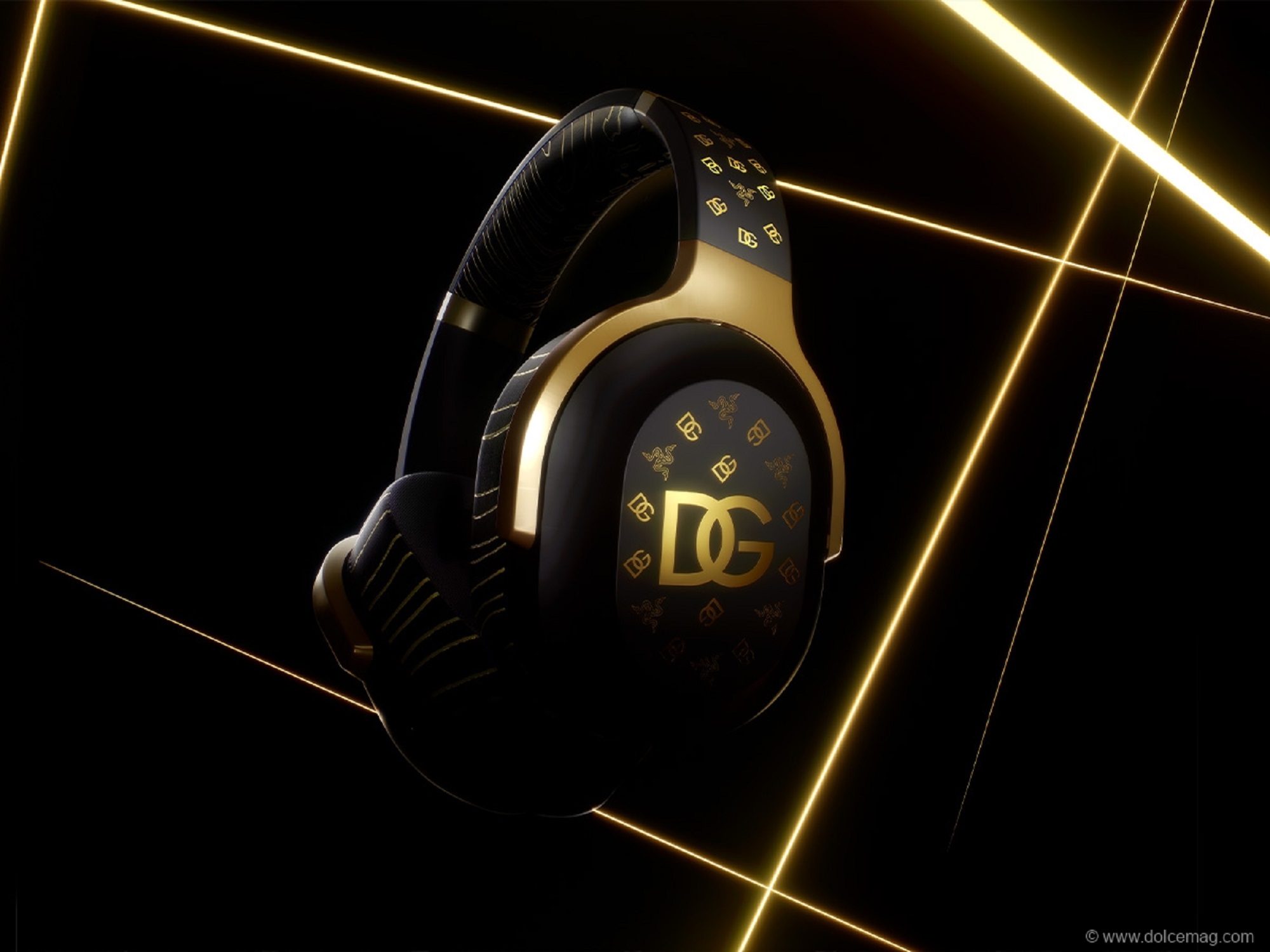 The inspiration behind the collaboration
To understand the significance of this partnership, it's crucial to acknowledge the changing landscape of gaming. Gaming is no longer confined to the dark basement stereotype; it has evolved into a mainstream cultural phenomenon, with a diverse audience that includes individuals with a passion for fashion.
Dolce & Gabbana recognized the growing overlap between the gaming and fashion worlds. Gamers are no longer content with generic, mass-produced gaming gear; they desire products that reflect their individuality and sense of style. This collaboration is a testament to Razer and Dolce & Gabbana's commitment to meeting these evolving demands.
According to Davide Sgherri, Head of New Media at Dolce & Gabbana, "By seamlessly blending gaming's dynamic energy with Dolce & Gabbana's iconic style, we have crafted a collection that transcends traditional fashion boundaries. It's a remarkable fusion that captures the essence of both worlds, delivering a truly extraordinary suite of products."
You can get your hands on the new collection just in time for the holidays in 2023, but you'll have to be quick as there are only 1,337 of these pieces available.
Editors' Recommendations