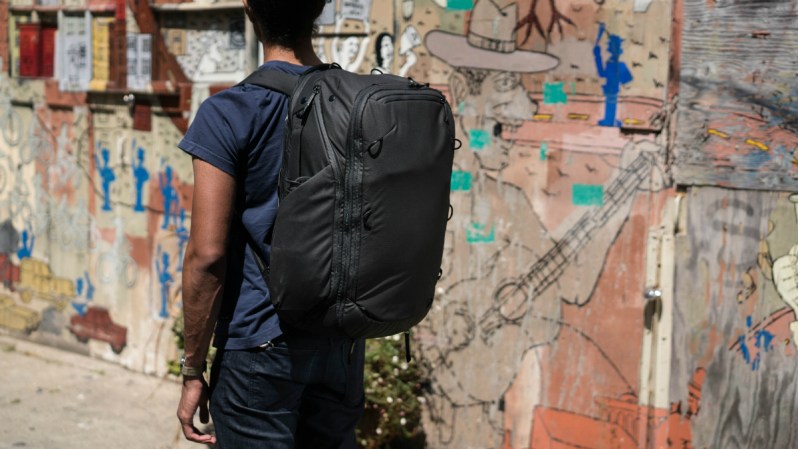 We don't often promote Kickstarter projects for a variety of reasons, the number one being: We don't want to present to you, dear reader, a product that you might never actually receive. Kickstarters are notorious for not reaching their funding goals, reaching funding goals and failing to produce the product they promised (we're looking at you Coolest Cooler), or simply take too long to go into production after funding is secured.
But there is one brand that we know we can trust: Peak Design. Previously dubbed by this very publication as the Kings of Kickstarter, Peak Design has shown repeated success with not only crowdfunding their amazing product and design ideas but also actually producing them and bringing to market. And Peak Design's new travel collection is no different from their previous, successful photography bags and accessory crowdfunding.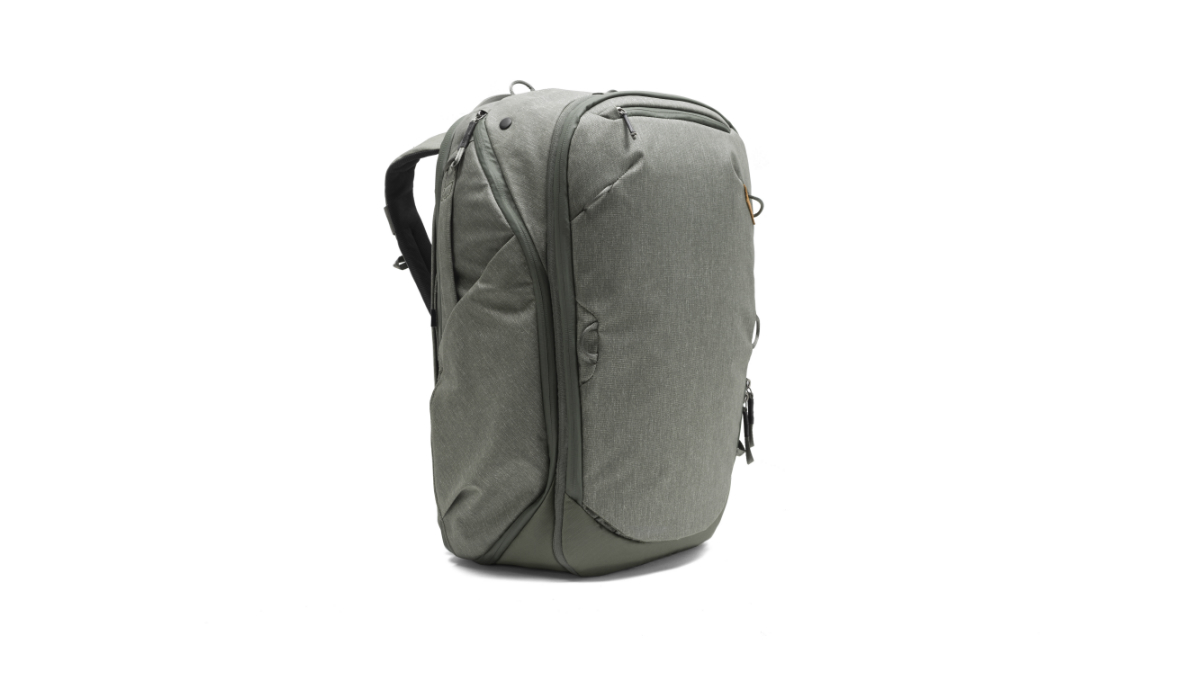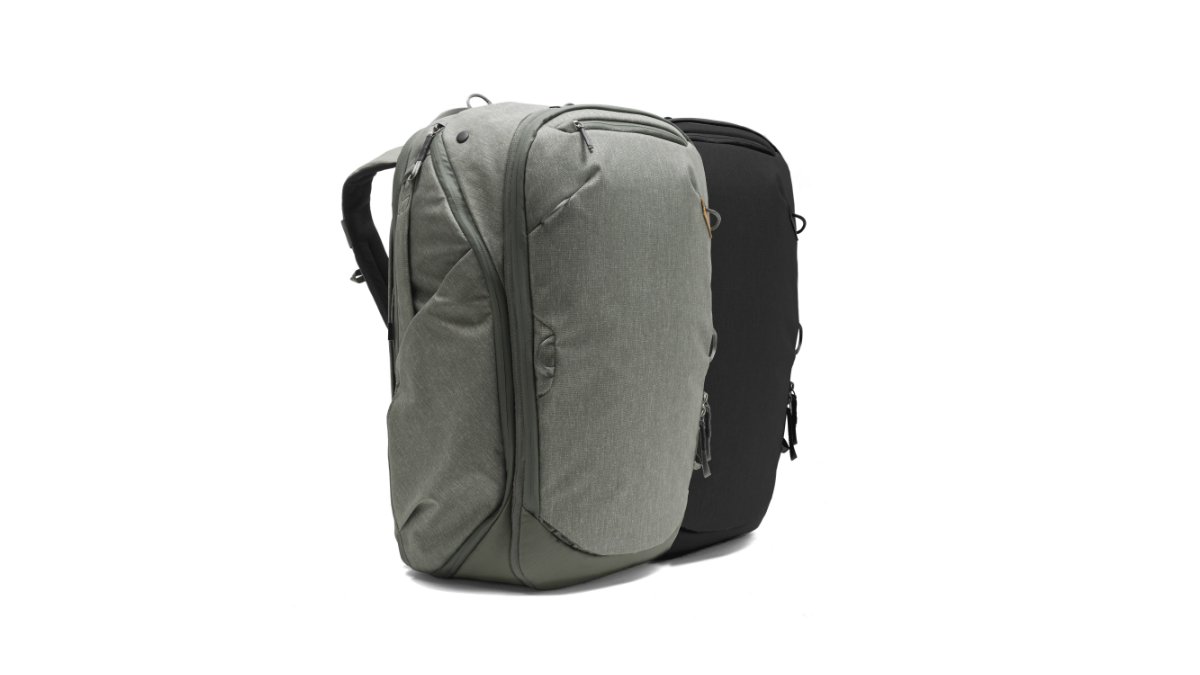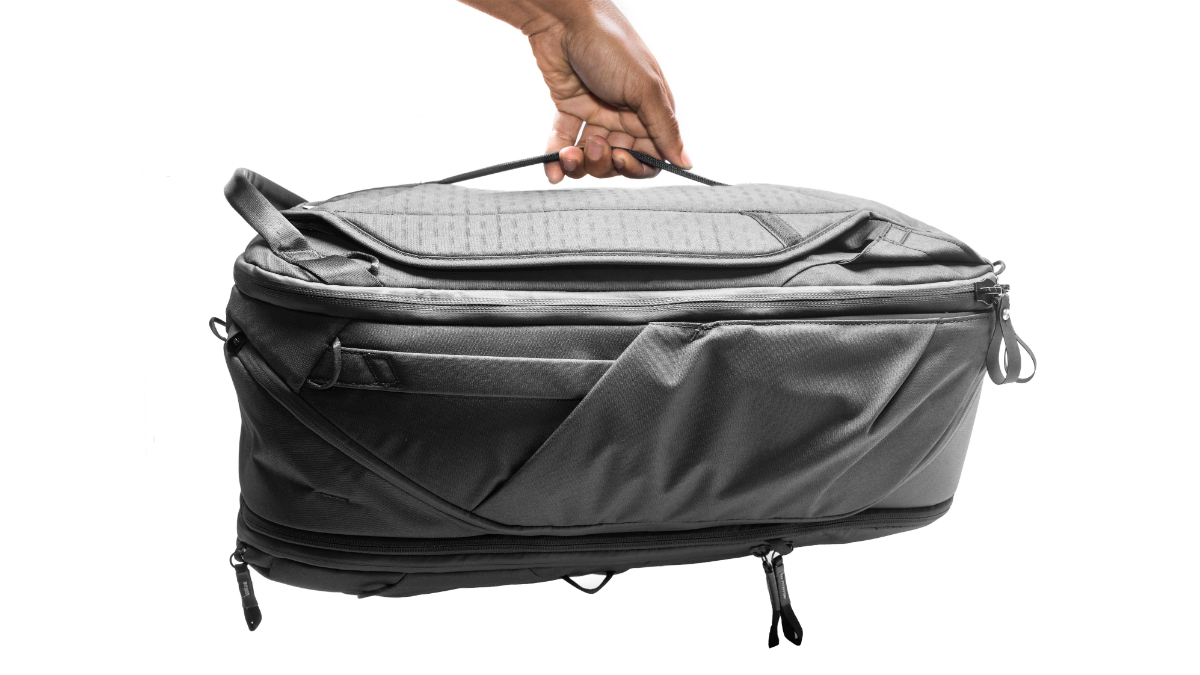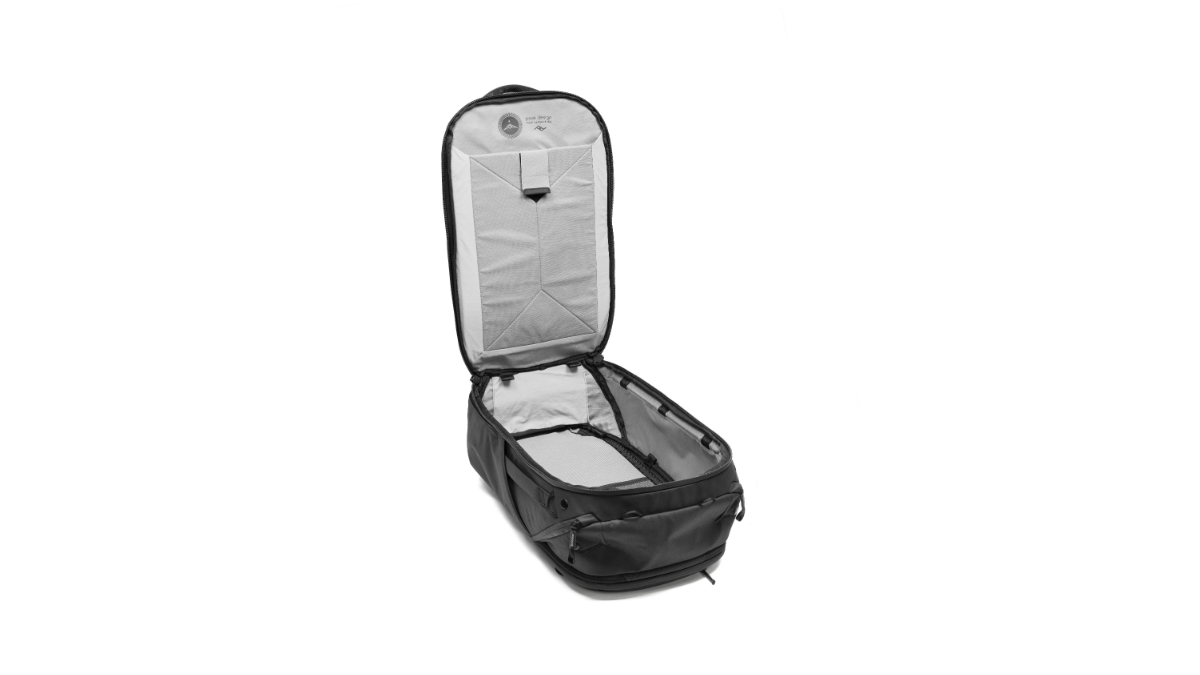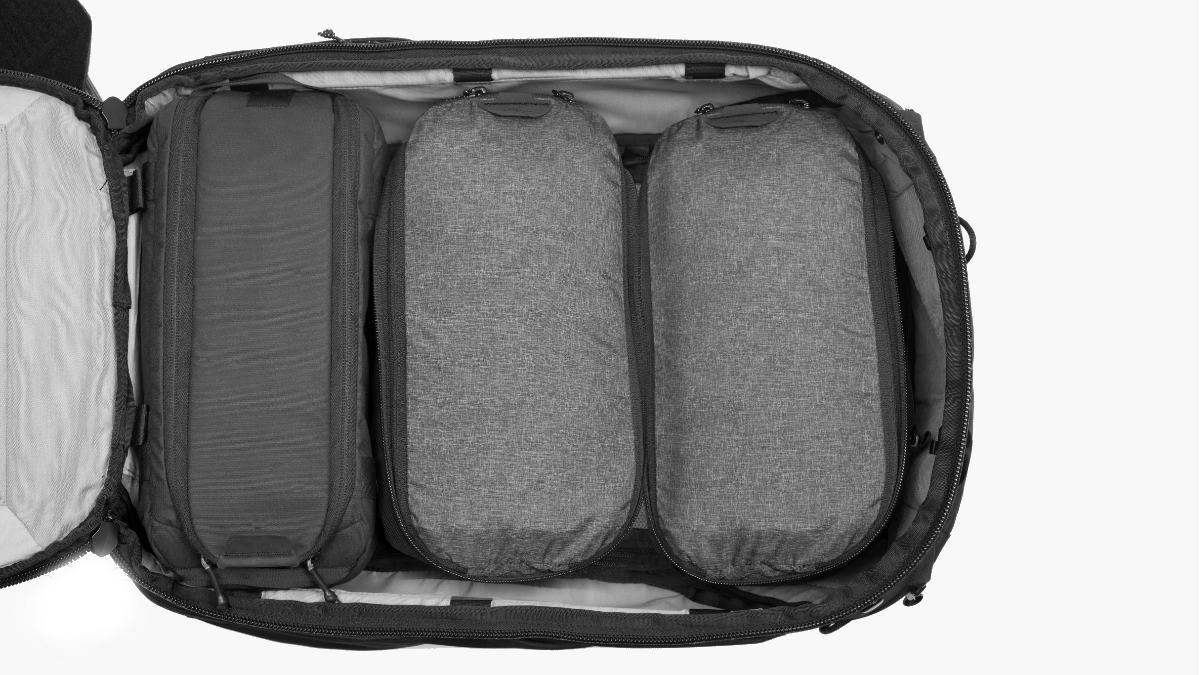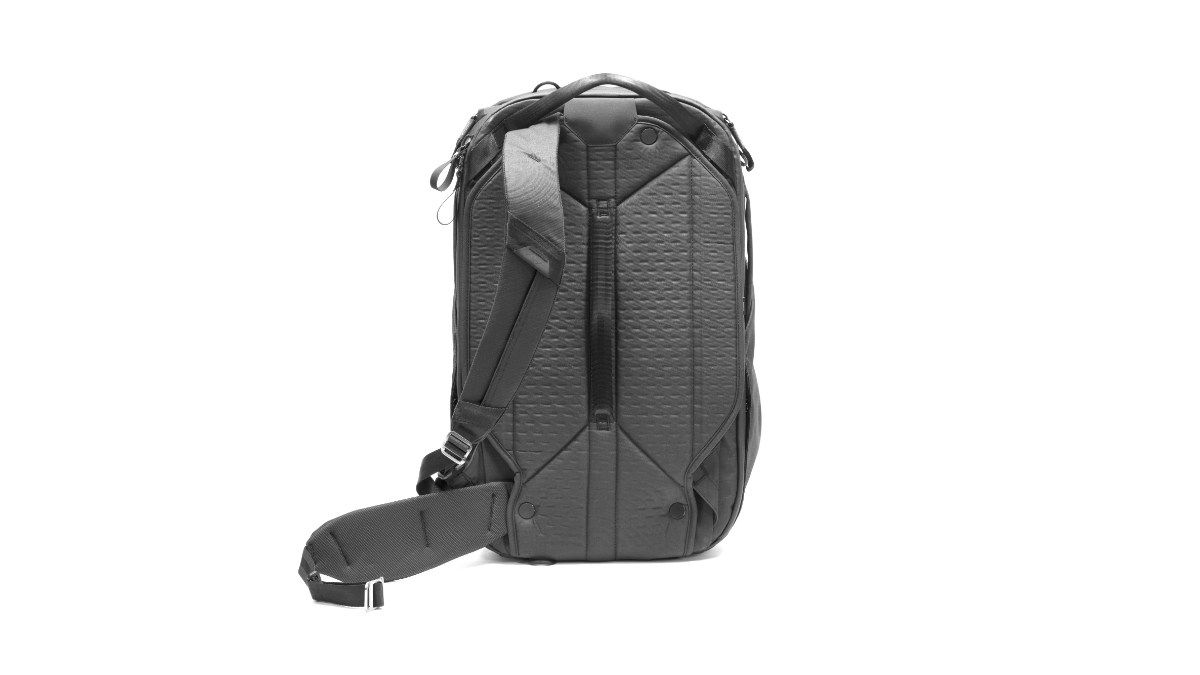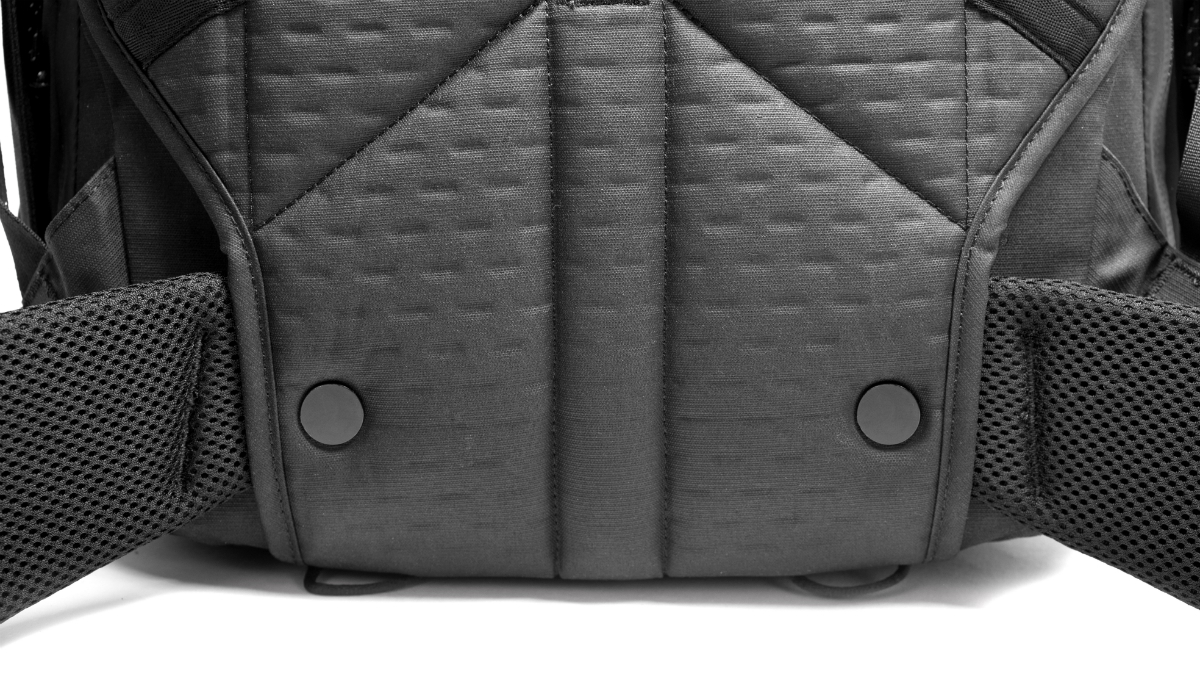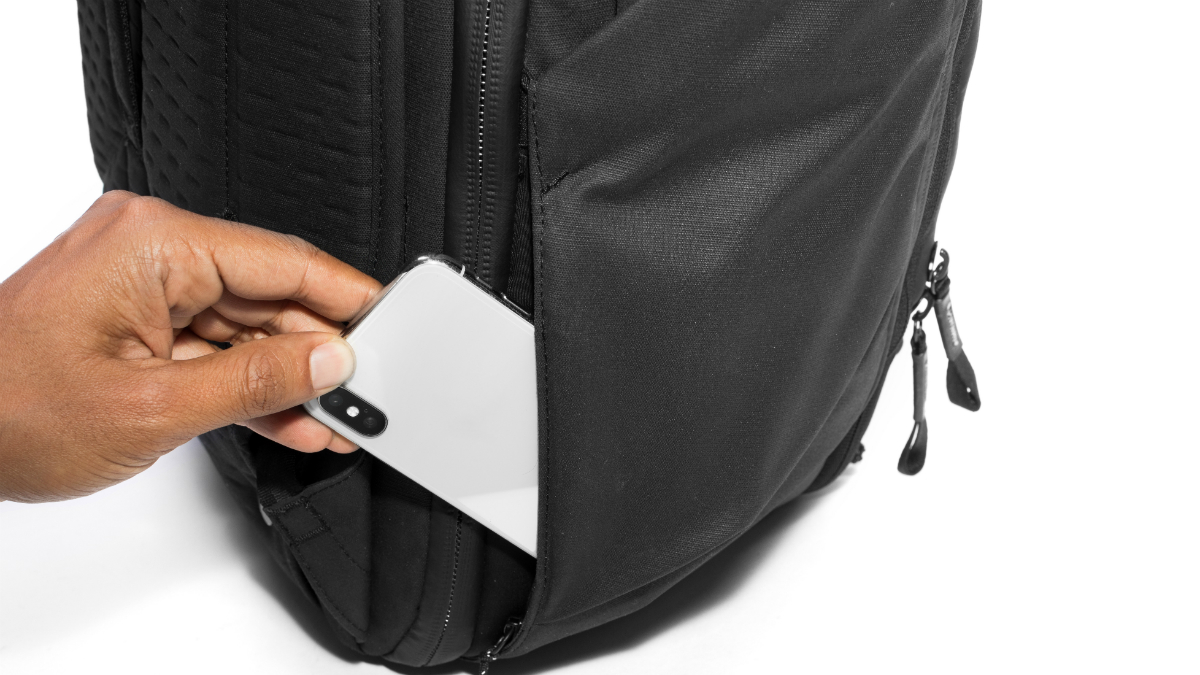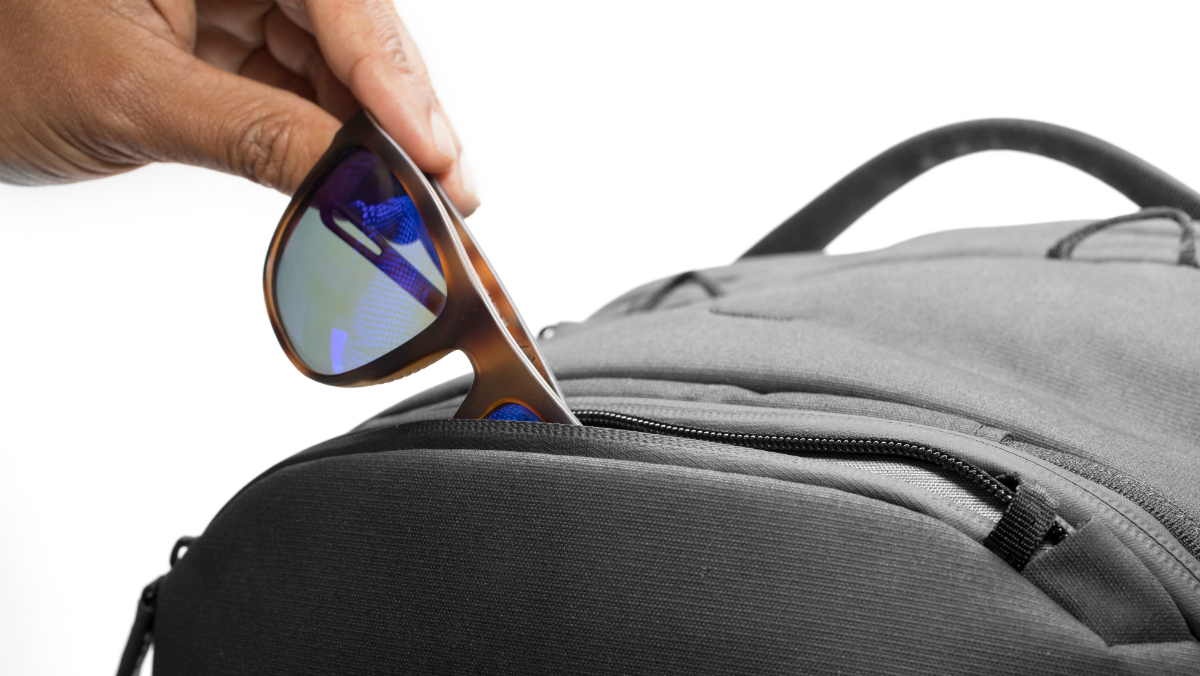 "From day one, travel has been a primary inspiration to us as photographers, designers, and adventurers. Living on the road is a part of our DNA as a brand, and we couldn't be more excited to have built a set of travel gear that truly adapts to the endless variety of trips we take," Peak Design founder and CEO Peter Dering said it a statement. And the Peak Design 45L travel bag is nothing if not adaptable.
The carry-on size backpack sports tons of functionality all wrapped into a relatively small package. Full rear access and dual side access, along with external access to a laptop sleeve allows for maximum daily use, whether you're backpacking around Europe for a personal vacation or heading out into a National Park for an official photo shoot. Since Peak Design initially focused on creating camera bags and accessories, the brand's attention to detail when it comes to utilitarian storage is second to not. Not only does the bag have easy access points, it's all got a whole host of other attributes working in its favor: padded shoulder and waist straps (for those extra heavy loads), an expansion zip allowing the bag to grow from its compact day bag 35L size all the way up to its checked bag 45L, a hidden passport pocket, a soft-lined sunglasses pocket, and honestly, more pockets than you'll know what to do with them. There's a place for everything from toiletries to camera gear to souvenirs–this bag can handle it all.
But Peak Design's travel line doesn't stop there. It also offers packing cubes, a wash pouch, tech pouch, camera cubes, and a shoe pouch that all are designed to fit snugly within the main compartment of the travel bag.
"When you travel. the things you carry become your home on the road. Each and every one of the pouches and cubes are designed to work as a fluid ecosystem that can easily be re-configured for any type of trip," said Lead Designer Art Viger.
And, if you're a multi-day backpacker and you plan on using this bag on the trail, you can also opt for the Rain Fly that provides complete waterproof protection for your already weatherproof bag.
Currently, there are still a few days left for you to back Peak Design's travel line on Kickstarter in a variety of ways, but the brand has completely surpassed their minimal funding request of only $500,000 by nearly $3.5 million for a total fund of $3,965,000 (as of September 14). You know this bad boy is definitely getting built.
Editors' Recommendations