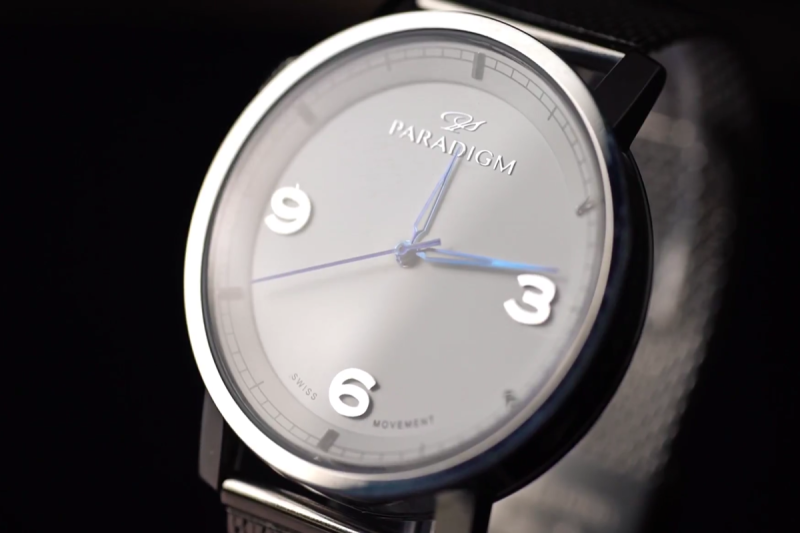 For most people shopping for a watch, the search typically involves finding a suitable timepiece strictly for themselves. Perhaps a watch for a friend or loved one may strike someone's fancy while shopping, but the mere act of buying a watch tends to involve just one person. However, no one told the Australian company Paradigm Watches this presumed fact as the startup recently took to Kickstarter to promote its luxury brand of watches intended for the whole family.
Before scoffing at the term luxury, it's worth pointing out Paradigm also prides itself on offering its high-quality timepieces at hundreds of dollars cheaper than its luxury competition. Put plainly, Kickstarter backers have the ability to secure its Paradigm One watch for $268 instead of the typical retail price of $921. From the campaign's site, the brand delivers "the quality you would expect in a watch ten times more expensive."
Far from a gimmick, the specifications native to Paradigm's lineup does evoke a timepiece befit a thousand dollar price tag. Featuring a domed sapphire crystal face, Swiss mechanical movements, and a water-resistance rating up to 330 feet, the Paradigm One oozes class and style. The company also gives parents the ability to engrave messages on the back of each watch for their kids or significant others.
Though, what perhaps sets Paradigm apart from its competition even more is the fact the company intends to give back to its community as much as possible, pledging to donate 10 percent of profits to help fight homelessness. Citing a mission statement which reads, "to inspire a generation of people to change course and achieve the achievable," Paradigm has partnered with several charities in Australia, North America, and the United Kingdom to help assist the rapidly growing population of homeless people.
"We love giving back to our communities around the world," said Paradigm on its Kickstarter campaign. "We see homelessness in first world countries to be a problem, it just shouldn't be happening. We donate 10% of the profit from each watch to a charity in your region focused on taking women and children off the streets."
So, not only does it offer a luxury timepiece at a fraction of the traditional cost but it's also built itself to contribute to those in need. In other words, it's not just the watches which prove enviable as its vision is just as admirable.
Editors' Recommendations