Celebrating its tenth birthday this spring, Portland, Oregon–based Nau is an outdoor brand with a difference.
In addition to offering great outerwear and other sportswear items, it makes them all with sustainable fabrics and continues this commitment to improving the world and environment by donating two percent of its sales to select organizations in its Partners for Change program. Thus, when you buy and wear one of its items, you get a fashionable, versatile piece that also helps the planet in an ultimate win-win.
The brand's general manager, Mark Galbraith, recently spoke to me on the phone about the Nau's origins and where it's headed now that it's nearly ten….
What is the background and history of Nau?
The origins of the brand is a group of people largely from outdoor: the past founder of Marmot, Eric Reynolds, put together a concept of the brand and pulled myself – I was working at Nike and Patagonia – and a couple of other people from Nike. It was a group of people who were largely coming from an outdoor sport perspective. Eric was rethinking what a business could be and should be. And at the center of it was using force for positive change. His general concept was that in the world today ideas and attitudes shape the future to come. So his idea was to use business to kind of shake up how you would think about things and look at the broader context of social good – everything from specific sustainability issues related to the big supply chain all the way to how you behave as a corporation.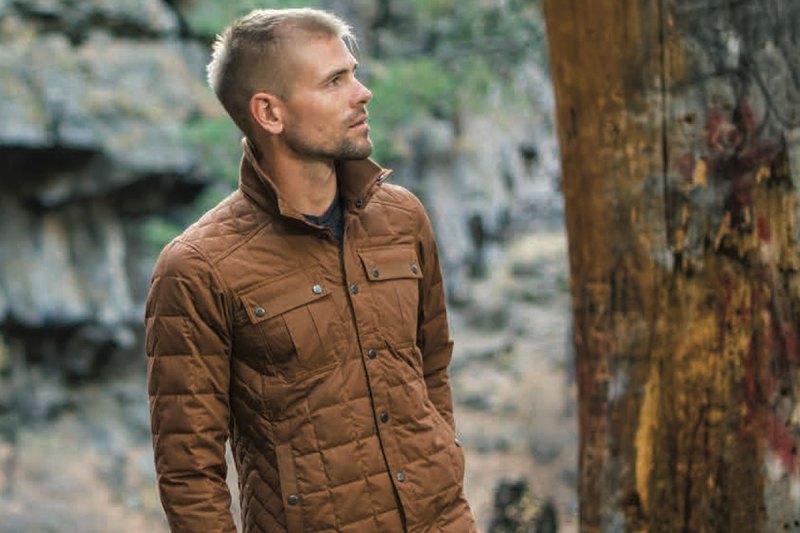 What is the brand best known for?
I think it's best known for changing the perception of what outdoor could mean and what sustainability meant. I think in many ways outdoor is looked at as purely technical and a very sport-specific outfit and the aesthetics were that you were wearing it to climb or camp or ski or whatever but it wasn't really appropriate for the rest of your lifestyle. I think one key thing we did was really change the perception of having a performance product that was really acceptable to wear for a much broader part for all of your lifestyle and activities.
The other thing is that we really changed the conception of what sustainability could be like. A decade ago the idea of sustainable was still very hippie organic with hemp and not a style-forward, aesthetically progressive or performance product. I think when you used the word "organic" or "recycled" most people thought it was aesthetically pretty poor and the performance was not very good.
What are your bestselling men's pieces?
Our down collection is one of our better selling collections and the big reasons there are from a sustainability standpoint. It uses recycled down which is a pretty interesting concept. Instead of using virgin down we're taking pillows and duvets that are gathered in Eastern Europe and reprocessing the down just as you would for the upholstery industry. If you look at the supply chain one of the things we're trying to say is how the materials are made and what's the social impact.
What are the other special fabrics that you use?
A think a lot of the key for us comes down to the fabrics and the construction. I think the main differentiating factor on why the consumer loves what we are doing is that we take our highest level of sustainable available – be it certified organic cotton or recycled polyester or recycled down –where we are really looking at sustainability at a fiber level which is your most impactful way of looking at it. We're taking those fibers and creating a high performance fabric which really is waterproof or warm or breathable or keeps odor down and meets a high performance standard and then doing something much more aesthetically pleasing by adding subtle color and texture by using a lot of natural fibers. So instead of looking really traditional outdoor where it's very synthetic, shiny, bright and sporty you have a more classic and I'd even say more lifestyle or urban feeling. You get something that performs incredibly well and is extremely comfortable to wear that looks very smart and clean.
What's the breakdown of your customers when it comes to actual outdoor guys versus urban ones?
It's a pretty interesting even break but for the most part people come to us for the versatility of the product. Some more traditional outdoor guys like that they can ski or climb or hike or travel but can still wear it every day. We also get a classic urbanite who only gets out a few times a year to do what we call a traditional outdoor sport or activity but they really appreciate the design level of the product. And the functionality makes sense if you are living in New York, Chicago or San Francisco. You still have to deal with the weather and things need to work.
How important is the ethical aspect of the brand to your customers?
I think it really depends on the customer to be honest. I think for a lot of them it's an element they discover. Many times they are like, "Wow, this happens to be recycled or organic and when I buy you guys give two percent back to your Partners for Change program" and they start understanding the broader social implications. Certainly today's customer is thinking about the broader aspects of social good and what the company stands for. There's such broad transparency these days that understanding the character and behavior of the brands and companies that you buy is an important part of who it is.
Tell me about that Partners for Change program.
That started at the very beginning of the company. We sat down to decide who we wanted to be and how we wanted to act as a business. The only responsibility in modern business culture is the responsibility to the shareholders and sharing profit and little else is taken into account. We said that we have to look at the impact on the environment and the communities that we do business in.
We give back two percent allowing the customer when they interact with us online to actually decide which one of these partners they're interested in and where they want the proceeds to go. Currently there's Mercy Corps, a social and humanitarian organization that we felt does some of the most excellent work on the planet. Conservation Alliance is another much more traditional environmental land-use group that is preserving natural wild areas like rivers, mountains and deserts. Another one is People for Bikes. They are promoting travel by bike and really working so people can be healthier and pollute less.
They are three good examples of the people we work with and we rotate from time to time to cover the things that we think are really critical. For us it's important to realize that we are here to be a good member of the planet and give back what we can.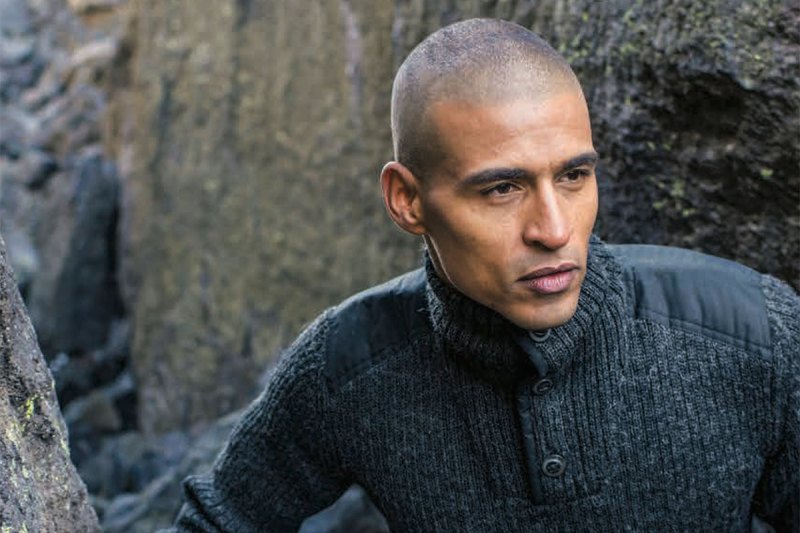 How has being based in Portland affected the brand?
I think three things are important about Portland. You always come from a place and it does influence part of your perspective. I think for us Portland being a place that is full of progressive, sustainable thinking and a lot of DIY culture influences our outlook as being a pretty progressive Pacific Rim–thinking sustainable concept. Second of all it really supports a lot of creativity and small ideas and there's definitely an enthusiastic culture here that's interested in anything that fosters creative thinking and experimenting. And also the geographic reality. Portland is not a huge city – it's kind of more of a big town – but in terms of what it has in city life and culture comes from that it is an hour away from the coast for surfing and an hour away from skiing or climbing Mount Hood. We have an urban city environment but within a moment you can be out in a natural wild area doing something that requires a pretty specifically well-designed product and I think that has definitely influenced our outlook on how we design and what our culture and philosophy is.
What does the future hold for the brand?
Two major things. On a distribution level our focus is globalizing the brand. Our parent company, which is the number one outdoor company in Korea, has introduced the brand this fall season in Korea and will be looking to further expand that in the Asian market.
The other thing for us is that we have largely been focused on outerwear. But starting with spring 2017 we've taken our approach to how we've looked at outerwear and expanded to a much more sportswear head-to-toe dressing where we are doing more shirts and sweaters.
Where does the name come from?
"Nau" is a Maori word from New Zealand that roughly translates to "welcome" or "welcome to my tribe or group." Essentially it is a warm invite to be part of one's home or community. That's the literal meaning but we also like the phonetic fact that also sounds current and now.
What are your prices?
Outwear is generally in the $250 to $400 range while men's shirts and sportswear are $90 to $115.
What are the top reasons readers of The Manual should try Nau?
The versatility of the product, the social good that covers everything from materials to how we behave, and I think the design which is a very clean, classic, functional timeless look that feels modern and current but is familiar and easy to wear and isn't a momentary trend. I think that also fits our sensibility for sustainability and social good – not throwing everything out and redesigning stuff and being so far on the edge with color that things are just seasonal and then gone. It's buy an investment piece that's designed well, that's versatile for your lifestyle, and reflects the kind of social good that you like.
Editors' Recommendations