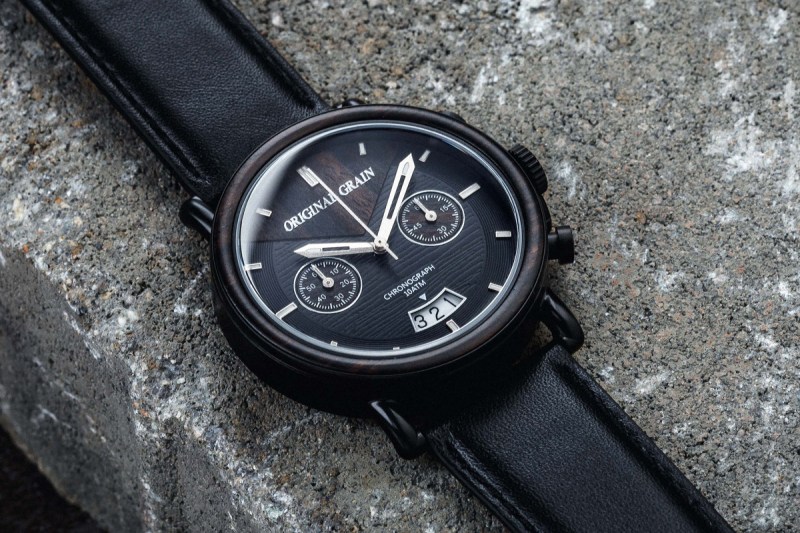 Until this week, the premium wood and steel watchmaker, Original Grain, only offered fans of the brand the ability to buy watches outfitted with just the date and time.
While these currently stand as gorgeously crafted timepieces in their own right, the San Diego-based company decided to expand its impressive collection, adding its first chronograph style watch dubbed the Alterra — as in, "All Terrain." Ranging in price from $250 to $300 — depending on the desired style of band — not only does the Alterra maintain Original Grain's rich, wood-laced aesthetic but it shows the company's still very much on top of its game.
Available as either a steel or leather-banded wrist watch, the Alterra is a two-function chronograph, boasting a second and minute hand which have the ability to act as a stopwatch. With a 316L stainless steel case and links and a sapphire glass watch face cover, the Alterra is as durable a timepiece as any in Original Grain's lineup. Furthermore, it also comes standard with an epoxy, water-resistant coating allowing it to stand up to water exposure up to 10 ATM.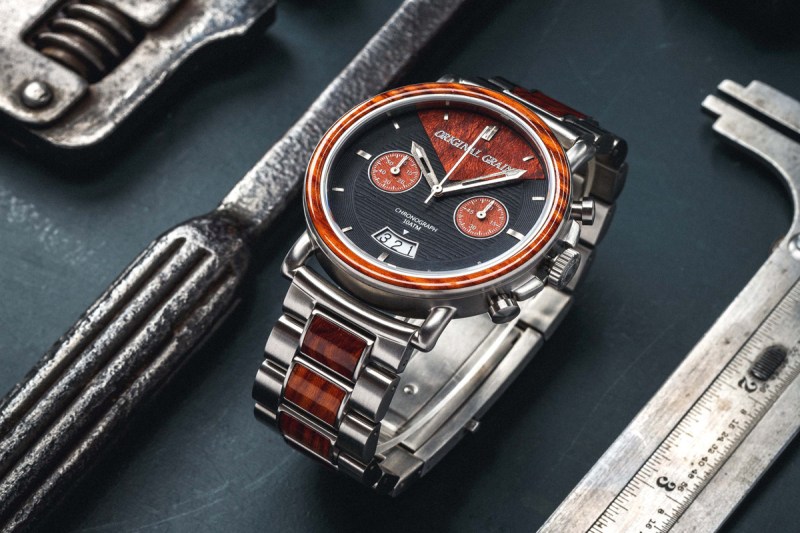 For those who prefer the stylings of Italian leather, Original Grain's leather-banded Alterra is utterly beautiful. Outfit in either mahogany, whiskey barrel, ebony, or zebrawood inlays, this version of the company's chronograph is fit for anyone's manner of fashion. Featuring a cognac Italian leather band which perfectly accents each style's wood bezel color, it works as either a classy accessory when dressing up or a casual piece when dressing down. In other words, it's a versatile timepiece that's capable of being worn every day of the week.
Available now in eight different styles — four with a steel band and four with a leather band — Original Grain's Alterra chrono is the perfect new addition to the brand's stunning lineup of timepieces. Perhaps the only frustrating aspect of the watch is having to decide which one to actually buy.
To see the entire Alterra collection, head on over to Original Grain's website. Furthermore, the brand offers readers of The Manual a special 10 percent discount by entering "themanual" during checkout.
Editors' Recommendations