North American Irish news website IrishCentral recently ran a piece by its founder Niall O'Dowd declaring that the venerable song Danny Boy should be banned on St. Patrick's Day. As O'Dowd puts it, the ballad is "overplayed and abused by 'Plastic Paddy's' … other drunks invariably join in … making it like a male cats convention at the moment the only female in town is introduced and the brawl begins."
Sacrilege. 
On the other hand, "Plastic Paddy's?" Now that's a problem we can relate to. Every year, parades across the country are crowded (although maybe not so much this year) with revelers — drunk by breakfast — wearing plastic bowlers; bawdy, bilious green graphic T-shirts; and sparkly emerald anything, all due to litter the landscape and end up in a landfill by morning. It's the stuff fashion editor nightmares are made of, and in these days of increased awareness of cultural appropriation, it's downright offensive. 
An Irish Heritage of Style
Consider the alternative. Ireland has a deep heritage of style. The traditional fisherman's sweater most of us know has its design roots in the Aran Islands, found in the mouth of Galway Bay. It's said that each sweater's stitch carries its own meaning, and — legend has it — the bodies of washed ashore drowned fishermen could be identified by their sweater patterns, designs that were passed within clans for generations. Resilient tweed fabric used in jackets, suits, hats, and outerwear was woven by hand for centuries in Donegal, its palette and depth inspired by the hues of the wild Hibernian landscape. Ireland's National Design & Craft Gallery describes the interdependent relationship between the island's agricultural and textile trades: The textile industry relied on the production of wool and flax while the farming industry often relied on the former for supplementary revenue to get through tough times. Wool has been woven in Ireland since the late Bronze Age. French Huguenots brought flax cultivation, encouraging the growth of the Irish linen industry in the 1700s. Lace was first produced in Ireland in the 1730s. In 1850, Peter Tait founded the first ready-made clothing factory in the world.
When St. Patrick's Day arrives this year, let's celebrate Irish heritage right, with style and flair befitting a patron saint and the proud people he represents. Here are our picks to celebrate being Irish with pride.
How to Wear Green
Celtic Clothing Peaky Blinders Cap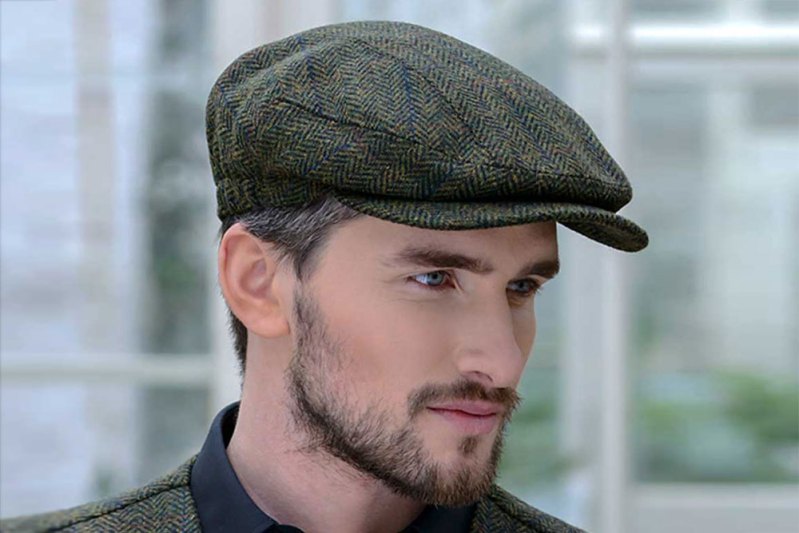 OK, so yeah, the Netflix hit show is set in Birmingham, England. Still, lead actor Cillian Murphy is Irish, and this cap is made in Ireland of Irish tweed, so "by order of the Peaky Blinders," don this on St. Patrick's or any day there's a wee chill in the air to stay warm and comfortable. Just maybe skip stitching a razor blade into the brim (the source of the gang's name) even if you're anticipating a few close shaves throughout the day.
Celtic Ranchwear Collarless Grandfather Shirt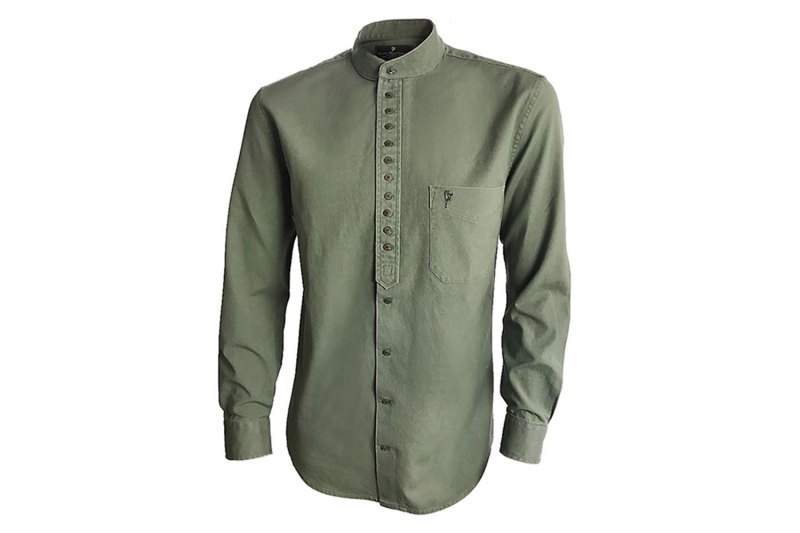 This collarless shirt manages to summon a vintage, almost military vibe at the same time that its clean lines make it modern and cutting edge. The henley styling makes it a great alternative for the casual office, as well as an easy, handsome look for a night of pub crawling. Its 75/25 cotton/linen blend makes it soft, breathable, and comfortable.
Triona Donegal Tweed Windowpane Blazer
If you're looking to dress it up this spring with a bit of texture and refinement, look no further than a classic tweed blazer from County Donegal. Its updated silhouette is a bit shorter and more modern, featuring a classic notch lapel and double-vent back. It's easily dressed up with a pair of olive trousers, a shirt, and necktie, but it does double duty as a great layering piece over a sweater and a pair of jeans.
Aran Sweater Market Drawcord Collar Aran Sweater
The Aran Islands, to the east, serve up the traditional fisherman's sweater (a la Chris Evans's Ransom Drysdale in Knives Out) but it's great to see this updated version that gives more of a hoodie vibe to the classic. It's made in Ireland of 100% merino wool, and that drawcord actually adds some practicality, allowing the wearer to pull that lightly droopy collar tight around the neck on a chilly day. Each sweater even comes with a signed and stamped certificate of authenticity!
The Donegal Shop Socks
These socks don't only look great with their earthy, marled, and tweedy appearance, but they'll also feel good on a day of parading or hiking. The 80/20 wool/polyamide blend makes them soft, breathable, and durable (not to mention machine-washable), and they're made in Glenties, County Donegal.
Dubarry Sailmaker x LT Boat Shoe
These boat shoes will see you through adventures on both land and sea. They feature the company's ExtraLight sole so each pair is three times lighter than normal. The leather is also treated to dry quickly, so whether you wear them shipboard or get caught in a downpour, they'll keep your feet clean and dry. Dubarry (yes, an homage to the courtesan and mistress of Louis XV) is based in Galway and was founded as a cooperative in 1937 to create jobs for the small town of Ballinasloe.
DeBruir Sleeveless Coat
Garvan de Bruir, who originally trained as a furniture designer, may call his creation a "gilet," or sleeveless coat, but we're okay with calling it a vest. It's a perfect layering piece to slip on with any of the other pieces we've called out here; plus its waxed cotton material helps keep things warm and dry on a misty morning. Made in Kildare, Ireland, a leather making and equestrian center, the waxed fabric comes from Ballymena in Northern Ireland; truly cross-cultural.
Creed Green Irish Tweed Fragrance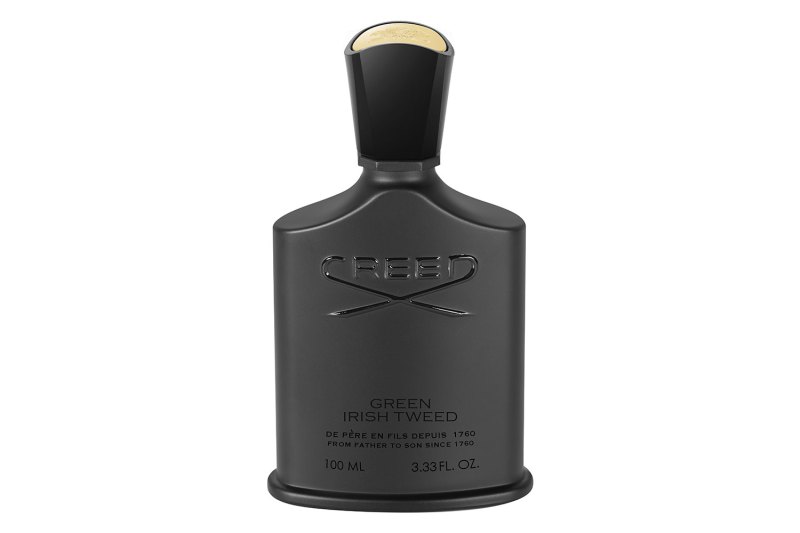 The perfect complement to your refined Irish togs, Creed's Green Irish Tweed has notes of lemon, verbena, and peppermint drying down to violet and eventually sandalwood and ambergris. Like an Aran sweater or a tweed blazer, it's a classic that will never go out of style.
Guinness T-Shirt
If you must wear a graphic T-shirt to the parade come St. Patrick's Day, at least wear one that's tasteful and that would make any Irish citizen proud. This limited-edition official Guinness cotton tee is not only a lovely shade of green but it also features a print in traditional gold of the official label found on Guinness products. Oh, and unless you're a real cabbage, you know Guinness is the renowned dark Irish dry stout that originated in the Dublin-based brewery of Arthur Guinness back in 1759.
Thirsty? Enjoy the best Irish whiskey, the best Irish breweries, or the best Irish-style stouts made in America.
Editors' Recommendations