The katana, a symbol of Japanese artistry and strength, has transcended time as a masterpiece of steel. Its creation, a meticulous blend of natural elements and skilled craftsmanship, has captivated hearts worldwide. The legacy of the katana's form and function has now inspired Grand Seiko to introduce an exclusive U.S. collection, fusing traditional elegance with modern horology.
The katana's journey from raw materials to refined masterpiece mirrors the harmony of nature and craft. By combining iron sand drawn from the Earth with fire, air, and water, artisans forge tamahagane steel; this amalgamation of strength and beauty becomes the foundation for the iconic katana blade. Grand Seiko's collection draws from this legacy, channeling the katana's essence into three distinct timepieces.
Introducing the new watches in Grand Seiko's Heritage Collection
The new watches, part of the Heritage Collection, use the company's 44GS Zaratsu-polished cases as a template. Grand Seiko offers three new models, which each reflect a facet of the katana's character. SBGA489's black dial pays homage to kawagane, the steel used for the blade's sharp edge, embodying both strength and elegance. In contrast, SBGA491's deep green dial draws inspiration from shingane, the resilient core of the katana. These dials, echoing the textures of tamahagane, capture the katana's essence in watch form.
At the pinnacle of Grand Seiko's collection stands the limited edition SBGA493. Limited to 500 pieces, its deep red hue symbolizes the blade's heat during forging, while yellow gold accents evoke sparks flying during creation. The watch's dial pattern reflects the craftsmanship and fiery determination behind the katana's birth.
With dimensions of 40mm in diameter, 12.5mm in thickness, and 46.2mm in length, these watches feature a stainless steel bracelet with a three-fold clasp, a dual curve sapphire crystal, and an exhibition case back showcasing the Spring Drive Automatic Caliber 9R65. According to the company, the watches offer 72 hours of power reserve and 100 meters (or 328 feet) of water resistance.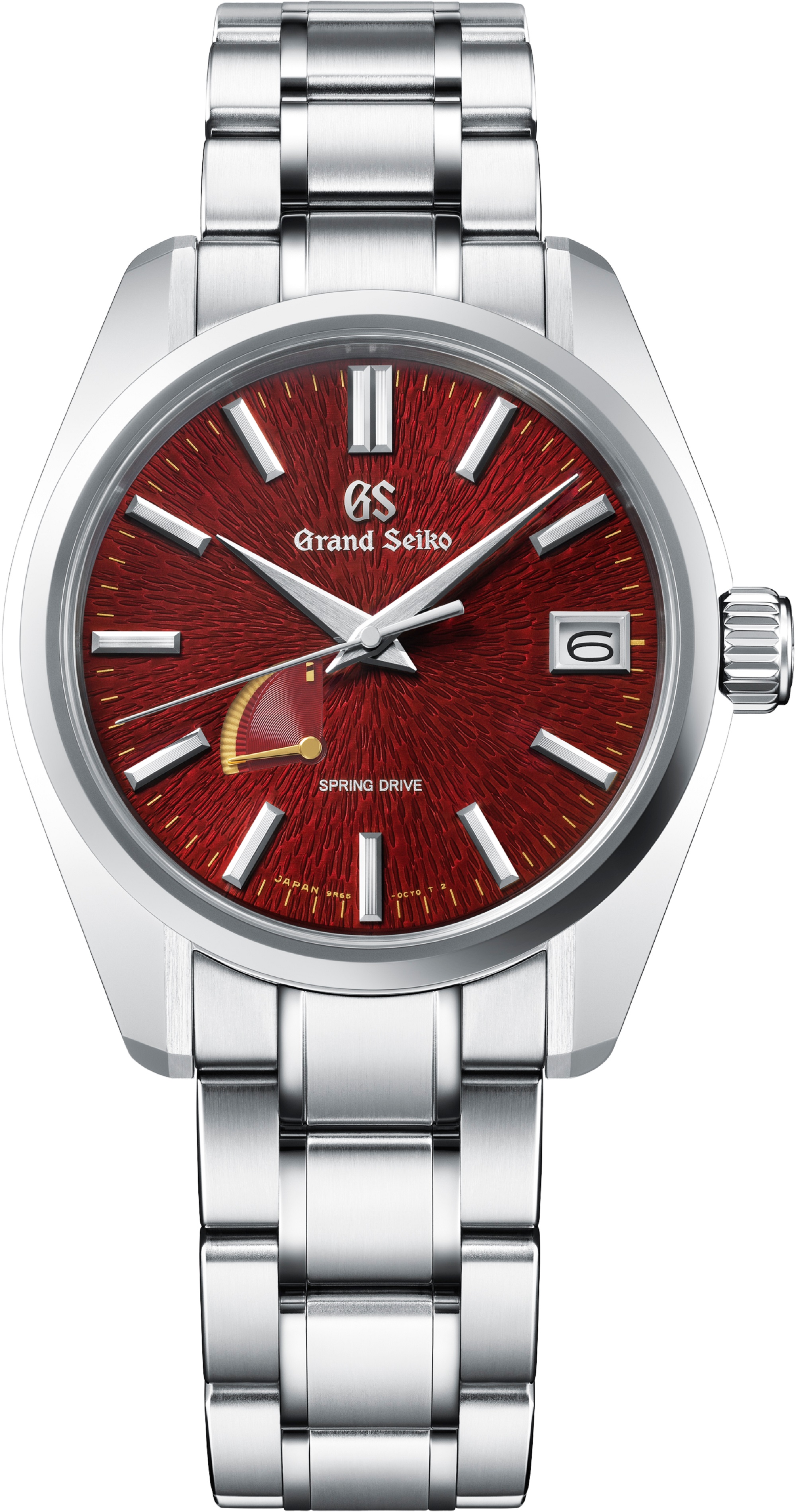 Unveiling the timeless tribute
Enthusiasts and connoisseurs can anticipate the collection's release: priced at $5,600, both SBGA489 and SBGA491 models are available this month. The limited edition SBGA493, priced at $6,000, will be launched in September. These Grand Seiko watches will be exclusively available at Grand Seiko Boutiques, the Grand Seiko Boutique Online, and select authorized retailers within the U.S.
Editors' Recommendations