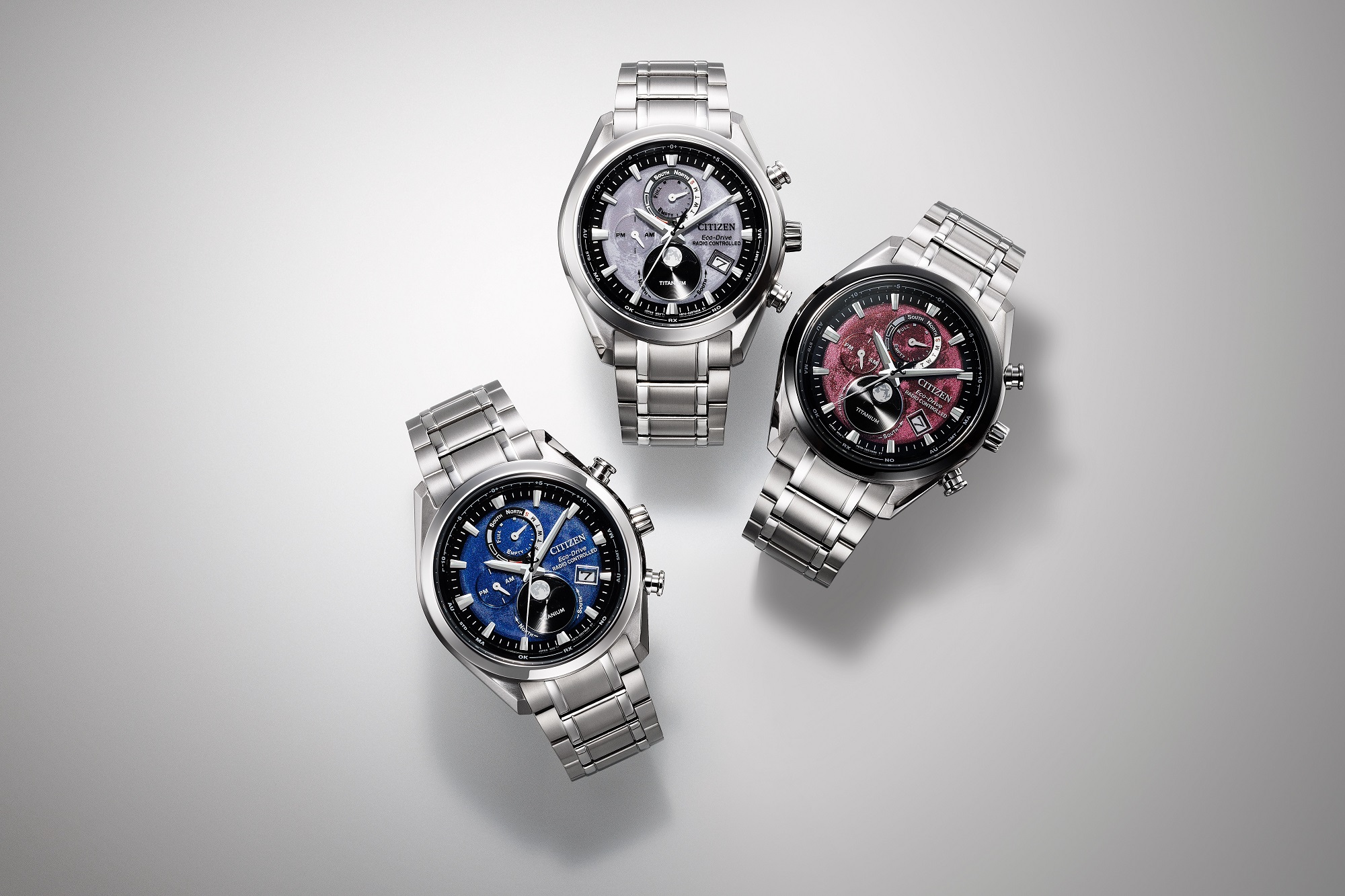 In the world of men's watches, precision and innovation are key, and Citizen has once again raised the bar with its latest offering. Introducing the Citizen Tsuki-yomi A-T collection, a trio of timepieces that boast not only impeccable craftsmanship but also groundbreaking technology. Citizen has made history by introducing the first fully analog moon phase caliber for solar watches in its Tsuki-yomi A-T collection. At the heart of these exceptional Citizen watches lies the atomic Eco-Drive caliber H874, a revolutionary movement that takes accuracy to new heights.
For years, Citizen's Eco-Drive technology has earned acclaim for its reliability and eco-friendliness. These watches can operate in low-power mode for up to 2.5 years, harnessing ambient light. The introduction of the caliber H874, equipped with a multi-band radio receiver, represents a significant advancement in this technology.
This receiver synchronizes with atomic clocks, ensuring consistent precision in timekeeping. Who wouldn't appreciate such accuracy, whether it's on their daily commute or a special date night? In 1993, Citizen introduced the world's first multi-band atomic timekeeping watch, overcoming numerous technological challenges. This achievement marked a significant step in watchmaking history, setting new standards for accuracy and reliability. Atomic clocks, renowned for their unwavering accuracy, align perfectly with the Citizen brand's commitment to precision and dependability.
Precision moon phase calibration
The capacity of these men's watches to precisely determine the moon phase each day is clearly the standout quality in this new collection. This is accomplished by signals gleaned from radio transmissions, resulting in the automated adjustment of the moon phase indication at six o'clock. The capacity of this caliber to adjust the moon's phase depending on whether it is being watched from the Northern or Southern Hemisphere is absolutely mind-blowing and makes these watches even more unique. Additionally, Citizen boasts that this caliber has an astounding accuracy of +/- 15 seconds each month, which is a testament to its superior engineering.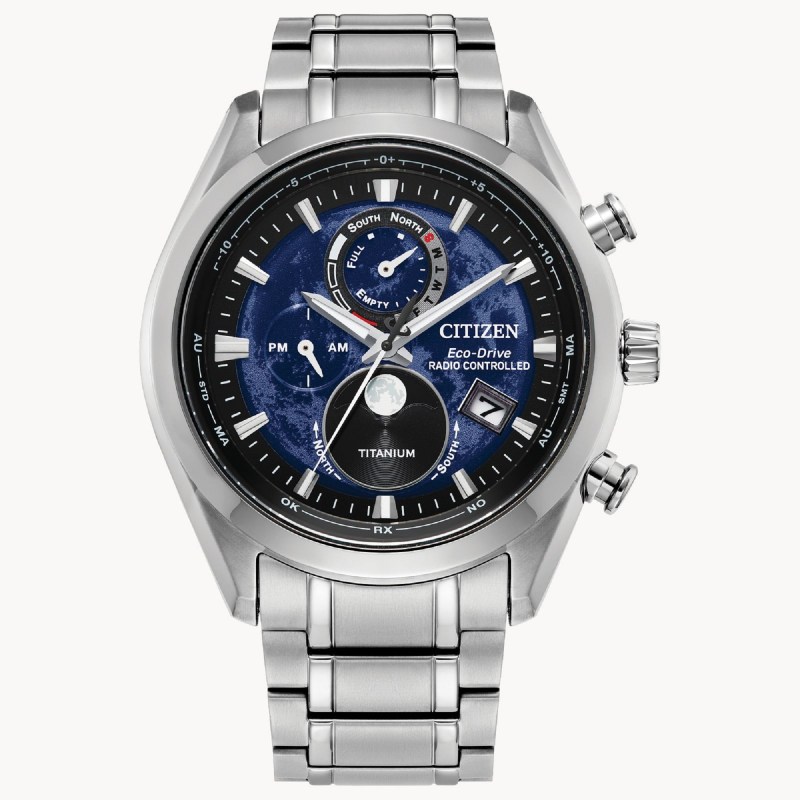 Craftsmanship meets durability
The physical dimensions of these watches are impressive, with a diameter of 43 mm and a slim thickness of just 10.9 mm. This design choice ensures a comfortable and stylish fit on the wrist. To further enhance durability and aesthetics, Citizen has chosen titanium as the case material, which is known for its strength and lightweight properties.
For those who appreciate aesthetics, the Tsuki-yomi A-T collection offers a choice of dial colors, including serene blue, classic silver, and a deep, captivating red. The watches feature lume on their hands and indices, ensuring readability even in low-light conditions. Furthermore, these Citizen watches boast an impressive water resistance rating of 100 meters, making them suitable for various environments and activities like a hike in the Alps or a quick dive in a cold water lake. Completing the ensemble, the watches are equipped with a titanium bracelet, providing both comfort and resilience.
The Tsuki-yomi A-T line is a monument to the art of precision and elegance in timekeeping — it goes beyond simple functioning. These timepieces are the apex of what watchmaking is capable of, a marriage of technology and beauty that piques the interest of watch aficionados worldwide.
Editors' Recommendations