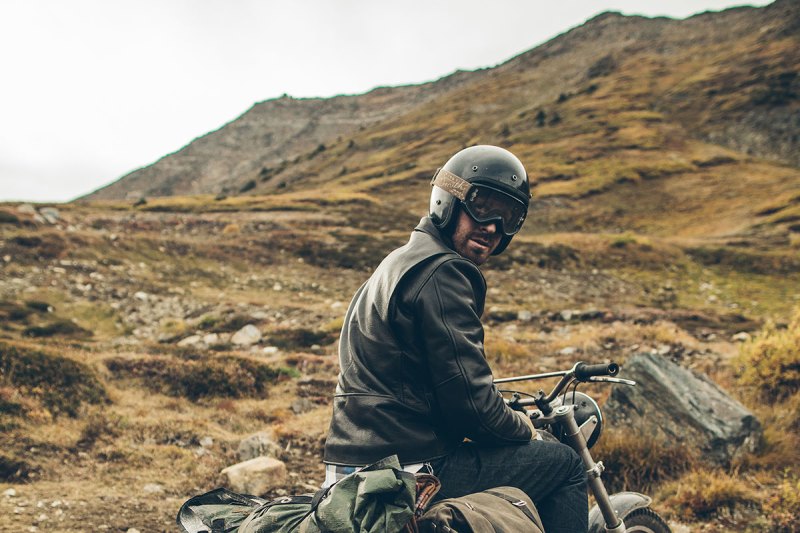 For all your rugged menswear needs, there's only one place you need to go, and it's the new Moto Collection from Taylor Stitch. It's the best that money can buy, and it starts with two seriously slick leather jackets available for pre-funding now — more great menswear will be offered up as part of the collection later this month, too.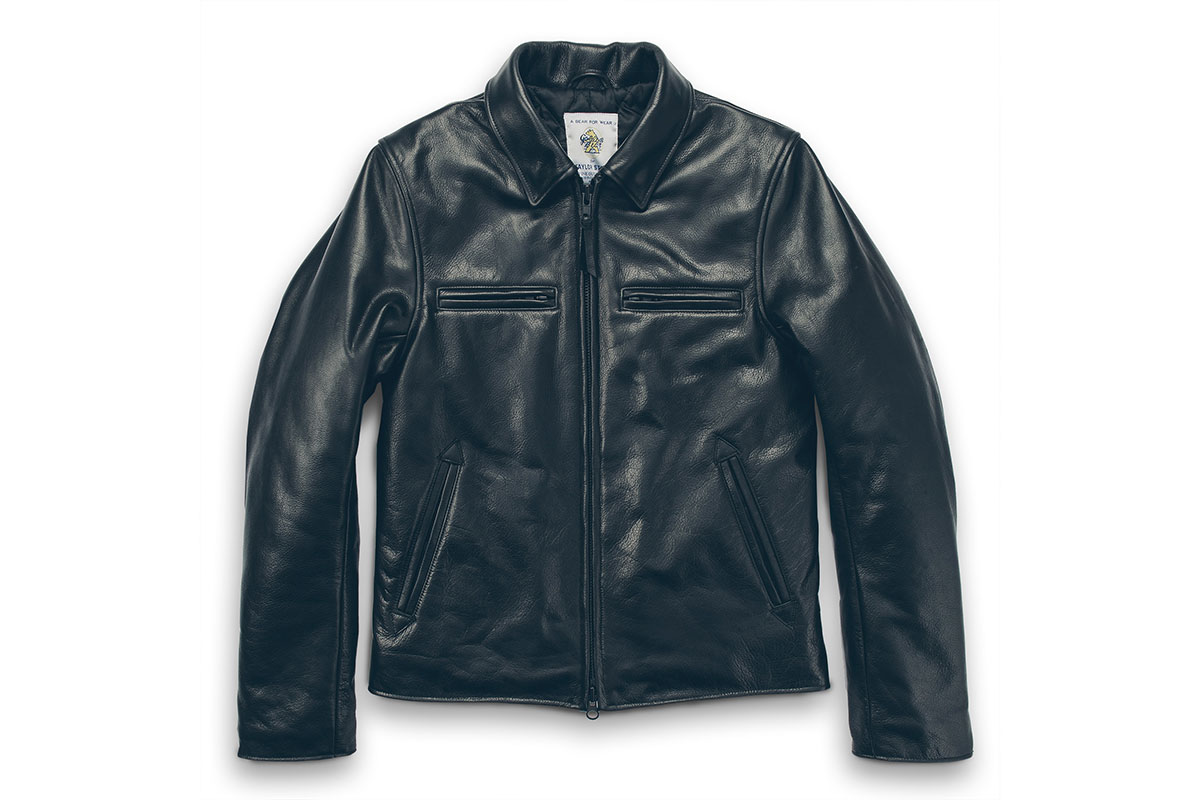 The new offering introduces a seriously beautiful Black Moto Jacket to the brand's line-up, and builds off last year's stunning Taylor Stitch Moto Jacket in a rich shade of Whiskey Steerhide. The new Black Moto Jacket — available for a special pre-funding price of $875 — goes hand-in-hand with a full assortment of other menswear set to release throughout October. The collection last year ran the gamut from a moto-inspired keyhook to a durable belt (plus those gorgeous jackets), and it was a runaway hit among consumers. This year's Moto Jacket — and the rest of the lineup to come — from Taylor Stitch promises to do just as much damage to your wallet.
The beauty of owning heritage-quality menswear from Taylor Stitch is that each piece works seamlessly with styles already in your closet. Whether hitting the road or strolling to the next bar, the Moto Jacket should pair beautifully with a everything from a simple pocket tee and a rich brown leather watch to a classic blue Oxford at the office. Oh, and if you fancy hopping on an actual motorbike with this gear, it's been done — the brand teamed up with bikemaker James Crowe to test out the gear and snap some photos in the process. Crowe knows his way around a bike, and in the process of testing out the jacket, rode hundreds of miles — so it's safe to say the Moto Jacket can stand up to just about anything.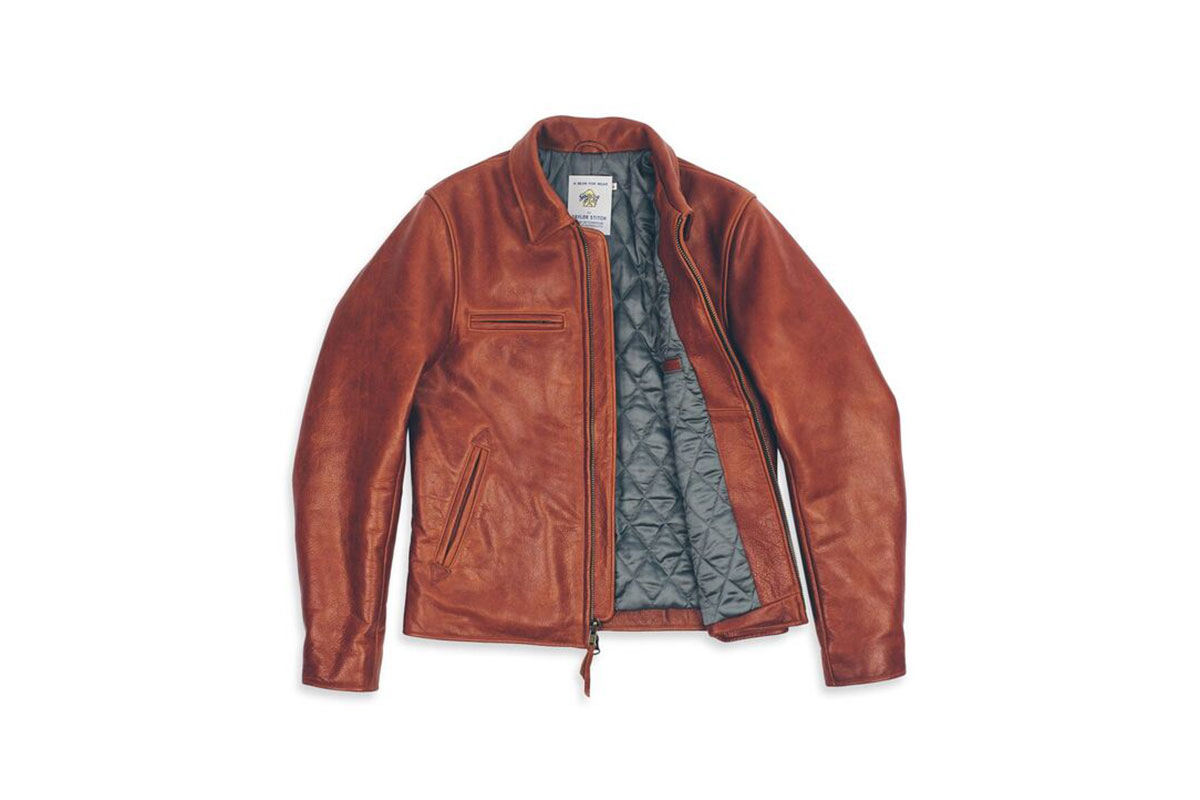 In addition to the brand's trademark functionality and style, the story behind the Moto Jacket is noteworthy, too. It's based off a vintage cafe racer jacket purchased — and worn extensively — by the father of the brand's product designer way back in 1973. The folks at Golden Bear made that very jacket, and even recognized it when it was brought back into their San Francisco shop by the Taylor Stitch team — talk about attention to detail. Luckily, the modern iteration is every bit the stunner, and it's built with just as much durability as the original.
Featuring 3.5oz. full-grain steerhide and an insulated diamond quilting, the Moto Jacket is the right weight for layering up with one of the brand's flannel shirts or wearing atop a Taylor Stitch chambray shirt. Small touches like the zig zag stitch-reinforced collar and matte black zippered sleeves on the Moto Jacket add a touch of badass appeal and rugged durability. Heck, for the price, you're going to want to wear it all the time — try it with a white Oxford and a navy knit tie, too.
It's going to be an awfully tough call between the black or brown leather moto jacket — and it's going to be awfully tough to keep from buying more offerings in the collection. Oh, and if you've got a lady in your life who could use more denim? The brand is set to launch women's jeans soon — it's a win-win. Keep an eye on Taylor Stitch through the rest of the month to shop a slew of offerings from the outstanding Moto Collection.
Editors' Recommendations