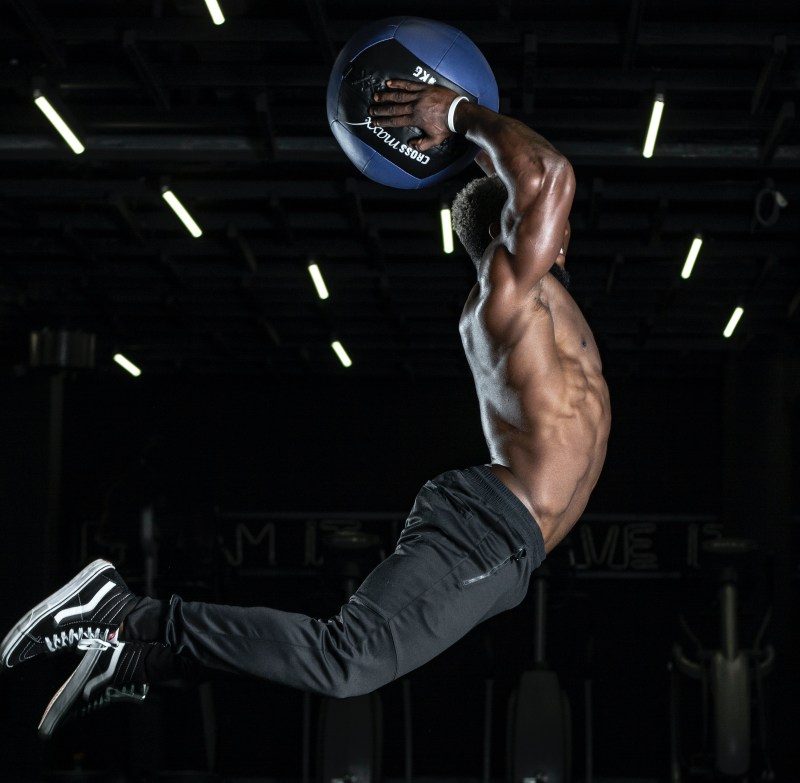 You have spent multiple days a week, hours at a time, working hard to build your body into an impressive physique. Not only is it strong and capable of accomplishing some of life's most challenging tasks, but it is large and intimidating. Of course, this may be great for the front lines, police patrol sector, or sports field; it plays Hell on finding clothing that will fit you properly. Finding the best pair of athletic fit pants or jeans that fit properly becomes a pain.
Why does having strong legs hurt your style?
The problem that bodybuilding creates is the size proportions of your body begin to change. While your waist drops inches in the loss of fat, your butt and thighs begin to grow as you put on muscle. This change creates a fit in pants that's hard to find. Large legs and butt combined with a smaller waist. This can be dreadfully hard to find. Lucky for you, we have collected a list of some of the best pants to help you look great in your clothes as much as out.
Mugsy Jeans Grands
Light as a feather, flexible at 360 degrees, and supremely soft, Mugsy Jeans are an easy go-to for guys who need athletic cut jeans. Grands provides a classic light wash color for summer, and guess what? You won't have to worry about sweating through your pants or having them fit too tight on your body.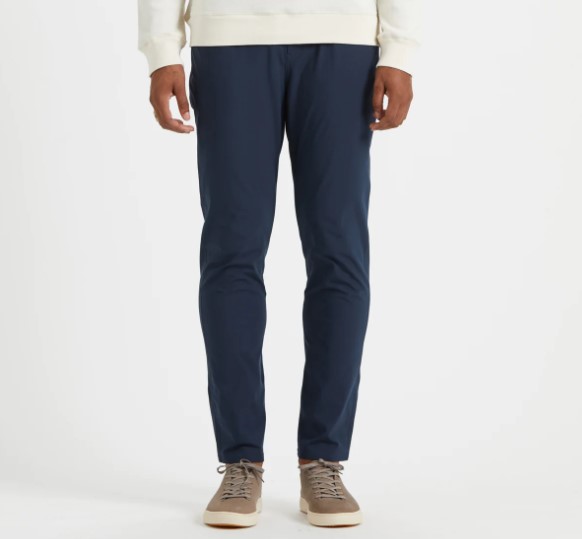 Vuori Meta Pants
Vuori is one of the best at making travel pants for a reason. Vuori's Meta Pants are an excellent choice for every adventure. They guarantee versatility through their moisture-wicking and anti-odor stretch fabric, and they come in a modern tapered silhouette. Not too baggy, not too tight.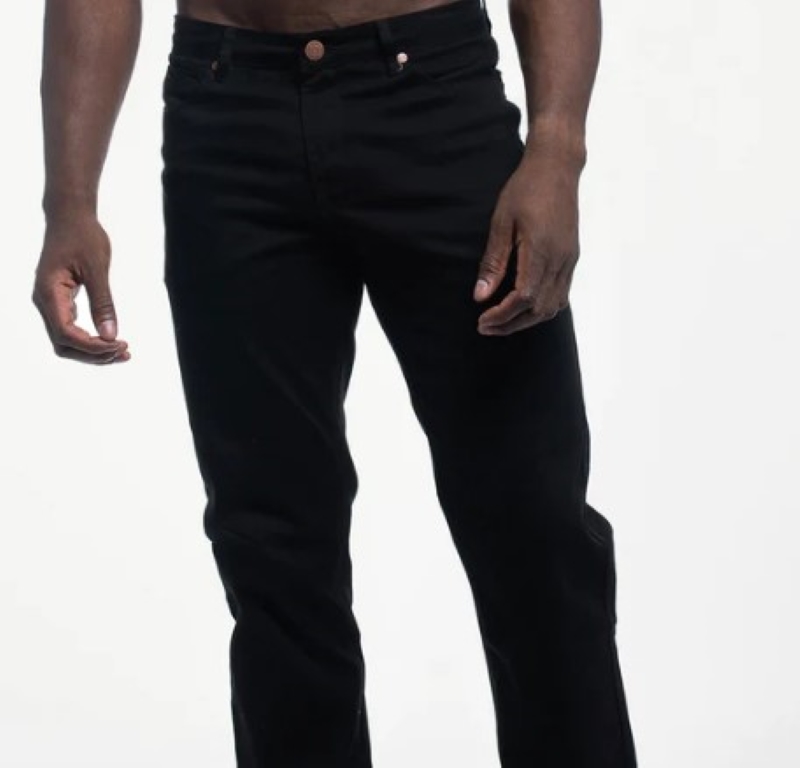 Barbell Athletic Chino Pants Ash
For the guys who don't skip leg day, Barbell are the pants for you. These chino pants are cut specifically for athletic figures, meaning they'll form around your sculpted quads, calves, and hiney.
Bonobos Weekday Warrior Athletic Fit
Well-fitting dress pants are hard to find as it is. For guys with big thighs, you basically have to make a trip to the tailor with every new pair. Fortunately, Bonobos' Weekday Warrior Athletic Fit are an easy solution for getting dress pants that finally fit. Plus, they come in a lot of awesome colors.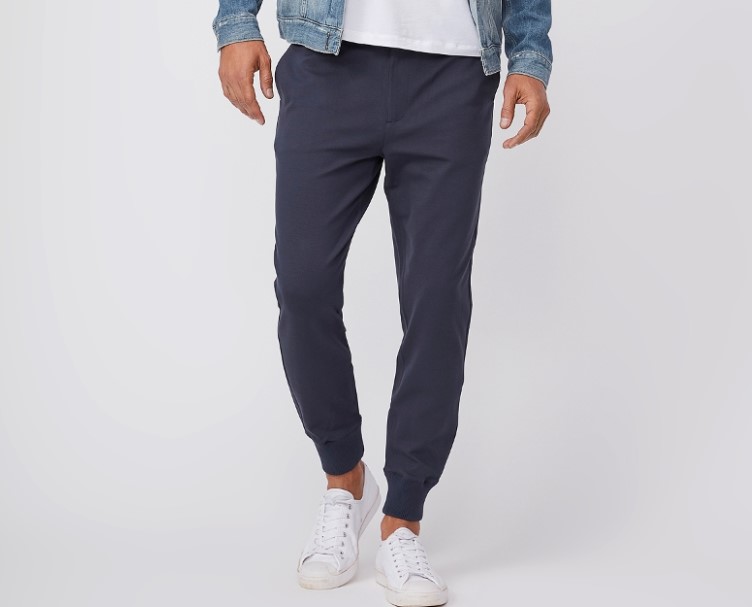 Paige Elmwood Joggers
If you have big thighs and want a sporty look, these men's joggers are for you. They use a sturdy stretch material that won't give out and sag after a few wears. The brand offers pants up to size 44, plus a slim-straight Federal fit that fits. Hint: Check out the Federal fit.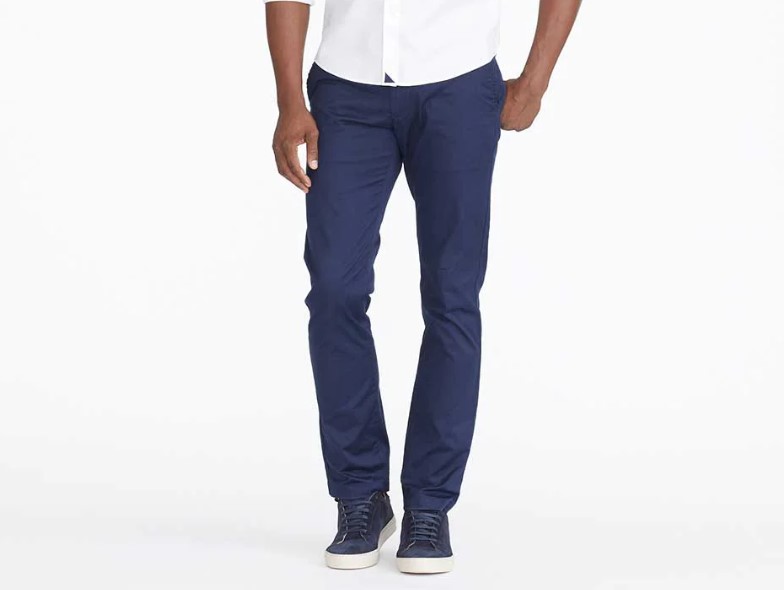 UNTUCKit Chino Pants
The brand that perfected the untucked shirt recently redesigned its pants in straight and relaxed fits. A hint of stretch and a curved waistline create a comfortable fit, and the lightweight material and flattering shape make it a good pick for everyday wear.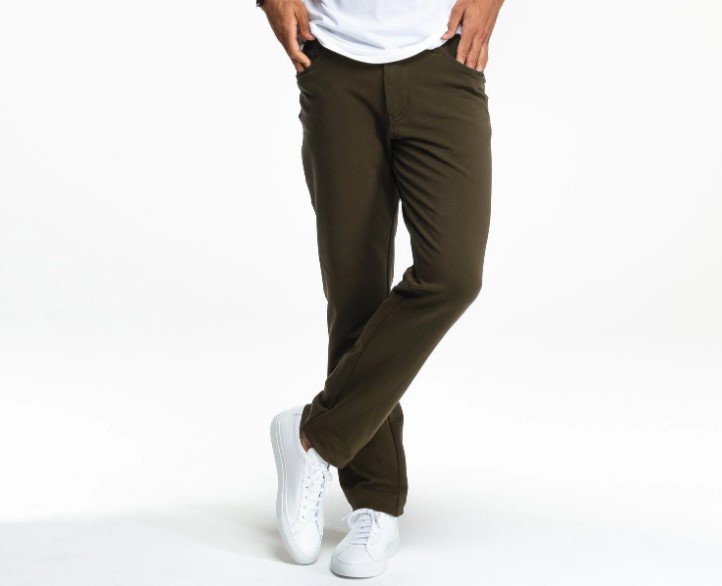 Swet Tailor All-In Pants
Ever wish you could just wear your sweatpants all day? That's what these pants feel like. This athleisure brand made its best fabric into chinos, which iare insanely stretchy, but without looking like performance material.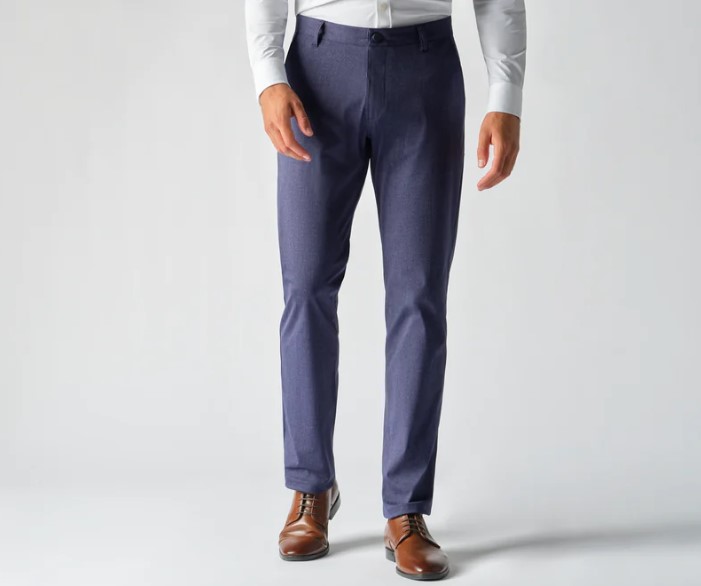 Rhone Commuter Pants
This brand makes some of the best workout gear, and the company's pants don't disappoint either. Whether you ride a bike or drive to work, these pants will keep you comfortable and even wick moisture on a hot day.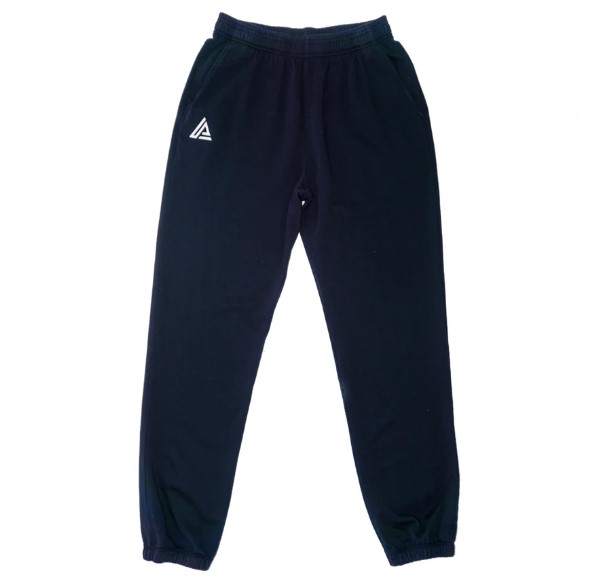 Athletegy Supima Sweatpants
You can't be in dress pants and jeans at all times. So you need something to get you through the more casual days. And also something that works well while you continue to build your impressive tree trunks. Athletegy Supima Sweatpants are the last pair of athletic sweats you need for both lounging on the couch and for the deepest squats you plan to include in your workouts.
You have worked hard to sculpt your body into something the Greek Gods of Mount Olympus would be envious of, but that doesn't mean you can't still look great in the same clothing we mere mortals wear. As you continue to build your legs bigger and bigger, these pants will continue to keep you looking stylish outside the gym while you work hard inside of it.
Editors' Recommendations