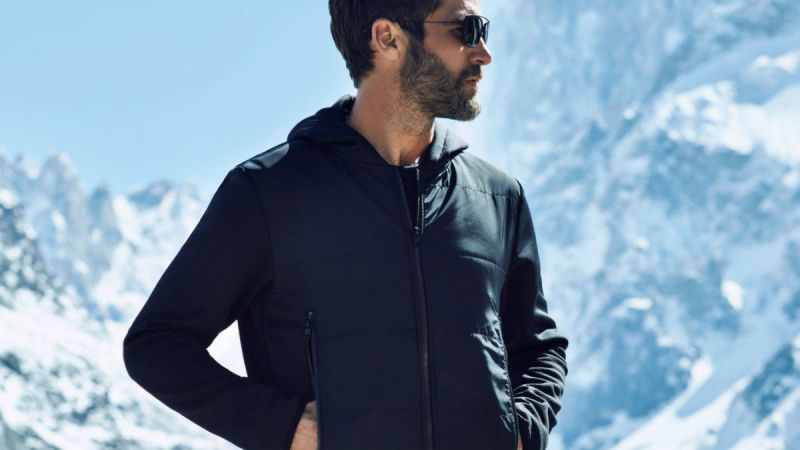 From jackets and sweaters, to vests, blankets, and beanies, fleece is a handy companion for both back country and urban lifestyles, especially when it comes to staving off cold weather. Our fall fleece roundup features some of the best fleece fabrics and designs on the market, but the story of fleece is quite interesting in itself.
From 1979-1981, Malden Mills, a fabric manufacturer, created what is now known widely as polyester fleece. By spinning a the synthetic polyester fabric into thicker, more durable slabs, Malden Mills was able to recreate the advantageous effects of wool insulation, but with even better properties.
(Fun fact: Polyester fleece has been used to make underwear for astronauts, in deep-sea diving suits, and as ear-warmers for winter-born calves.)
As you may know, traditional single thread wool is manufactured from sheep or goat fur and can be quite heavy and warm when transitioning from the brisk outdoors into a heated room. Plus, it doesn't hold up well in rainy weather. That's where Malden Mills' – now known as Polartec LLC – synthetic innovation comes in.
Natural vs. Synthetic Fleece
Synthetic
Fleece is an insulating fabric made from spinning polyethylene terephthalate (PET), a petroleum derivative. So, basically fleece is plastic. But unlike most other plastic materials, fleece can be made from recycled plastics, making it a bit more environmentally sound than if it were made from raw petroleum. The feeling of synthetic fleece is soft, breathable, and doesn't itch.
Synthetic fleece is also hydrophobic, meaning the fabric resists water; however, fleece is not a waterproof and won't keep you dry in a downpour, although it does dry quickly. Another key characteristic: Synthetic fleece can be produced in almost any color or pattern imaginable.
Natural
Fleece insulation can be made from a natural material such as merino wool, but is most often made a of a blend of natural fibers such as cotton and hemp, but this kind of fleece is almost never, ever seen anymore outside of niche projects or collections. Natural fleece has soft fibers and provides excellent insulation, reflects odors more effectively, and can be a great alternative to non-renewable resources.
But, by switching out wool/cotton/hemp for some good old energy from Earth's innards (read: plastic), fleece fabric was quickly became the lightweight, breathable, and resilient go-to for outdoorsmen's everyday winter wear.
Not everyone thinks fleece is fashionable, nor does everyone think it can be worn on a daily basis. But, why not? Men have always been able to keep a fashion-forward, yet functional lifestyle. So, why stop now? Let fleece provide warmth and comfort through winter backpacking trips, high-elevation hikes, or as added warmth for the inevitable and uncomfortable cold fronts on those unforgivable workdays.
Reigning Champ Tiger Fleece Hoodie, $180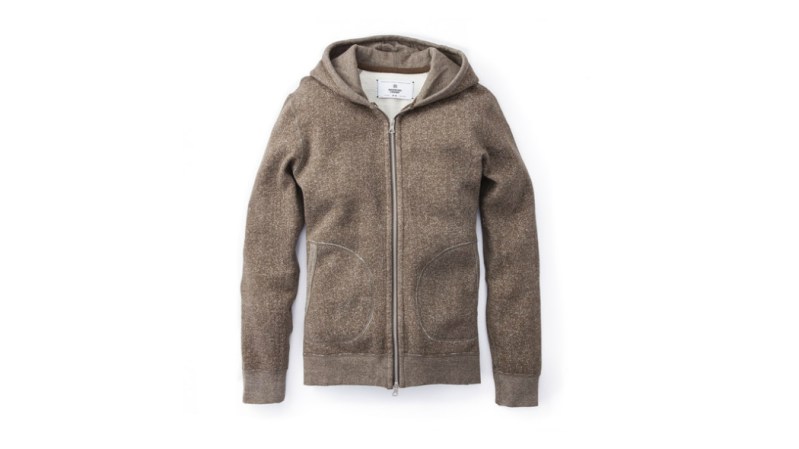 Reigning Champ truly lives up to their name with their stylish tiger fleece hoodie. Made for athletic and active lifestyles, the hoodie features Reigning Champ's signature Tiger Fleece fabric which blends 71 percent cotton and 29 percent polyester onto the ultimate heat retaining piece.
Stone Island Fleece Sweatshirt, $260
Of course, we have to have an option for the guy who wants the feel and heat retention of fleece but isn't into the fluffy, fuzzy look. This printed fleece-insulated cotton sweatshirt, available at Mr. Porter, is fleece-lined and stunts the brand's check grid motif in a subtle, camouflage-inspired fashion with a crew neck and ribbed trims.
Patagonia Synchilla Snap-T Fleece Vest, $99
Patagonia's Synchilla Snap-T Pullover is made for the early morning hiker or late night campfire sessions. Made from warm and durable, 100% polyester fleece, this vest is perfect for mild cold fronts when you just need a little extra warmth.
Aether Apparel Holden Hoodie, $195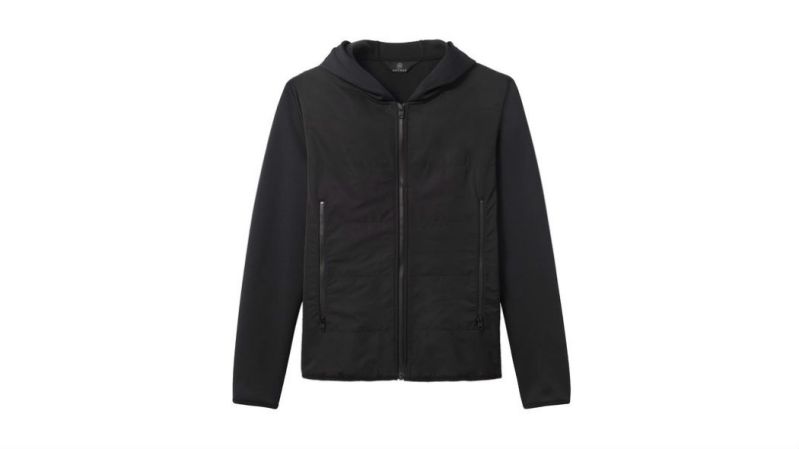 Aether's Holden hoodie is made from a lightweight, knit fleece that may easily become your next everyday piece for the winter. The hoodie features Japanese-taffeta quilted panels on the front and large zippered pockets for a little added flare.
Burkman Bros Green Fleece, $125
In partnership with outerwear brand Hawke & Co., Burkman Bros created a capsule collection that meshes a unique design aesthetic with a high-quality, durable bonded-fleece material, nylon pockets, and detailed zippers.
Columbia Half-Zip Fleece Pullover, $70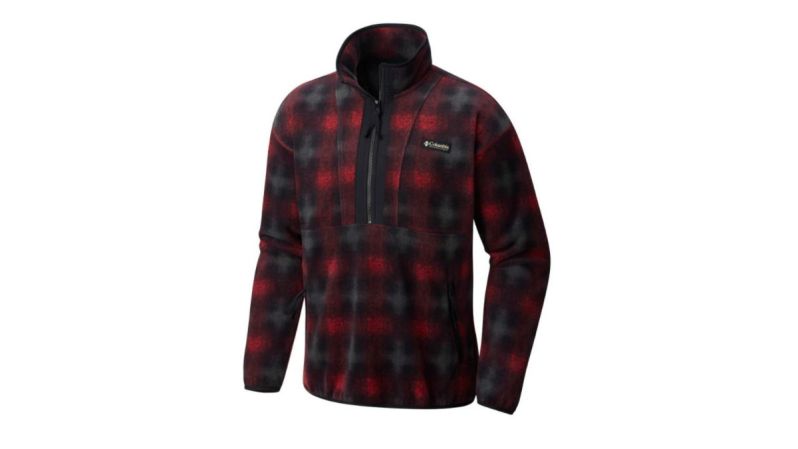 This classic style printed fleece pullover was inspired straight from the Columbia archives. The cuffs, collar, and zippers all feature pop bold splashes of color among retro patterned prints, like this tweed-print beaut above.