Smartwatches are all the rage nowadays. As technology advances, it seems to touch every part of our lives. From upgraded entertainment to the most advanced cell phones, we are always looking for the next big thing. Smartwatches are the eventuality of a technology that began with digital watches in the 1970s and have now incorporated nearly every aspect of your smartphone.
Of course, that doesn't mean you need to always jump on the bandwagon. While it can help you fulfill your deepest Dick Tracy fantasy to speak into your watch, you can capture a wristwatch's original purpose if you ditch it. Here are five reasons you should put your smartwatch in the drawer and dumb it down for a "dumb" watch this year.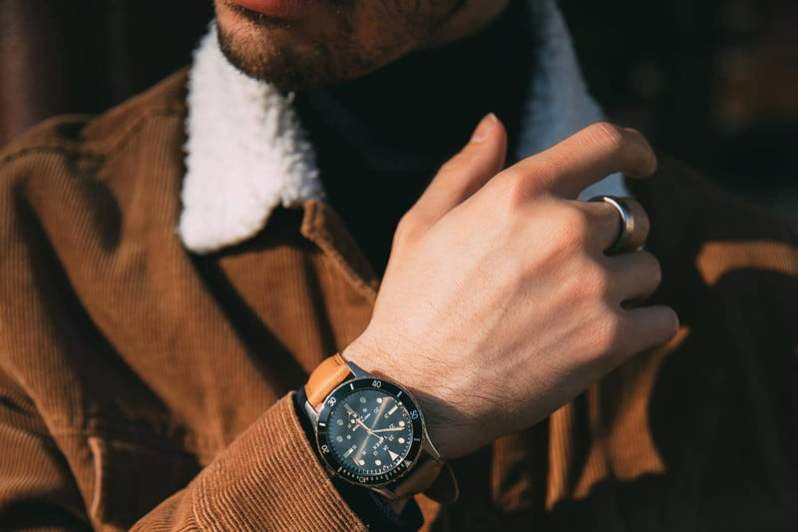 1. You like the style and design of a "dumb" watch
At the end of the day, smartwatches are about function over fashion. Apple watches come in very specific styles and colors, focusing more on helping you reach your fitness goals than completing your ensemble with the best-looking timepiece. The number one reason to dumb your watch down this year is to focus on style more than function.
The right watch can complete any outfit; whether it is a leather band, a metal bracelet, or a silicone band, they can elevate any look you can.
2. "Dumb" watches are investment pieces
One undeniable fact about technology is that it depreciates in value and does so quickly. Whether a VCR, CD, or even an iPod, technological advances can render previous versions obsolete. When it comes to Apple Watches (and other smartwatches, too), just like the newest iPhone, it will be a dead technology in a matter of months. Therefore, a much better investment will always be a traditional chronograph.
Whether you go with a dive watch, a pilot's watch, or another luxury brand, investing in them can not only give you a valuable watch that will last for years to come but will also give you a family heirloom that will eventually become priceless.
3. "Dumb" watches are unique
The most unfortunate aspect of a smartwatch is that most of the ones on the market look exactly the same. No matter which brand or model you go with, the casing is nothing but a screen. Of course, you can download a watch face (sometimes you have to pay for them), and they can be as unique as your phone background. But the reality of the situation is that it is only ever surface deep.
With a "dumb" watch, you can get something truly rare and unique. Watchmakers are known for signature builds. Everything from seeing gears on a watch behind a transparent face to engravings from the watchmaker, these rare pieces can be conversation starters and the center point to all your outfits.
4. You don't have to worry about your charger or your phone
Have you ever been out on the town, on vacation, or on a date and gotten that unfortunate and irritating notification that your phone is dying? Of course, you have; we all have. That exact problem is doubled when you have a smartwatch. If you forget to charge it, forget the charger when you go on vacation, or are gone for longer than expected, your watch will likely become nothing but a wrist weight.
A traditional watch doesn't have that problem. There are two primary ways your watch stays on time. The first is mechanical, which means you wind the watch yourself, and it is alarmingly accurate; you can buy a watch winder, but the "charge" lasts much longer than your electric. The second is automatic, the definition of convenience. No worry about winding this watch; simply moving while wearing it winds the watch and keeps you on time everywhere you go.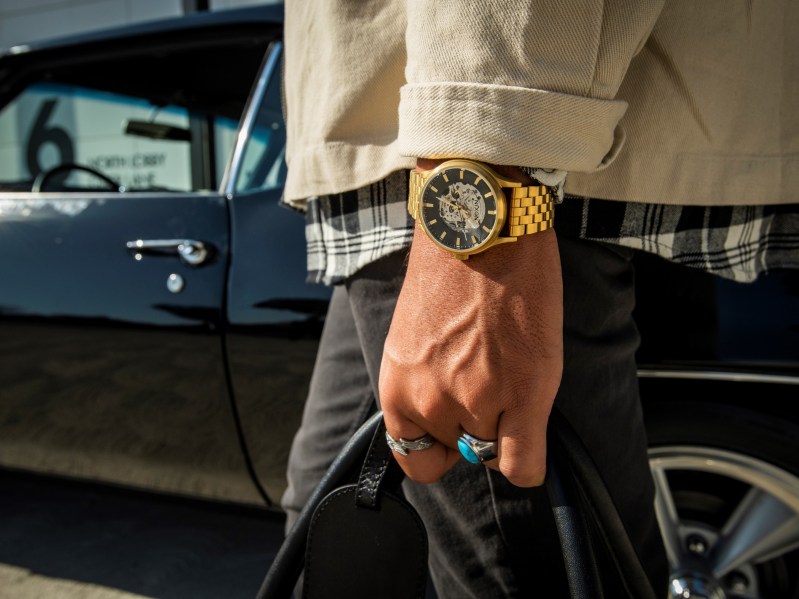 5. You like tradition
Finally, the best reason to dumb down your watches this year? Tradition. Since the moment WWI soldiers strapped a watch on their wrists in the trenches, pilots in the cockpit used them in flight, and captains on the high seas, they have been a staple of masculinity. These timeless (you know it had to be said) additions to your collection add a level of grace and elegance.
Despite what marketing and advertising tell you, you don't need to rush out and stand in line outside the Apple store for the next big thing in smartwatches. Instead, stroll into your nearest jewelry store and invest in something that will last for years, something you can hand down to your children. (Or get both. That sounds good to us, too — variety and options are a good thing, after all.)
Editors' Recommendations