In J. Crew jeans, a 32-inch waist fits me like a tailor cut the pants. In Lucky jeans, a 32-inch sags until I cinch my belt. In Mountain Khakis, on the other hand, me trying to squeeze myself into a pair of 32-inch pants is laughable at best, cringe-worthy in fact.
We're not talking about pants today, we're talking about T-shirts, but we think you get the point: Size means different things from different brands. And if that's true with a measurement that's supposed to be as precise as a waistband in a pair of jeans, just consider the wild fluctuations in sizing when using vague metrics like small, medium, large, extra large, and so on.
This issue was the bane of the guys who founded 3 Fit Theory with a single-minded goal of getting guys a T-shirt that truly fit them well. How would they go about doing this? By accepting that the traditional approach to sizing was fundamentally flawed. Instead, 3 Fit Theory figured a man could approximate his size, then try on three shirts with slightly different sizing and cuts, settling only on the shirt that looked and felt just right, and then send the other two back.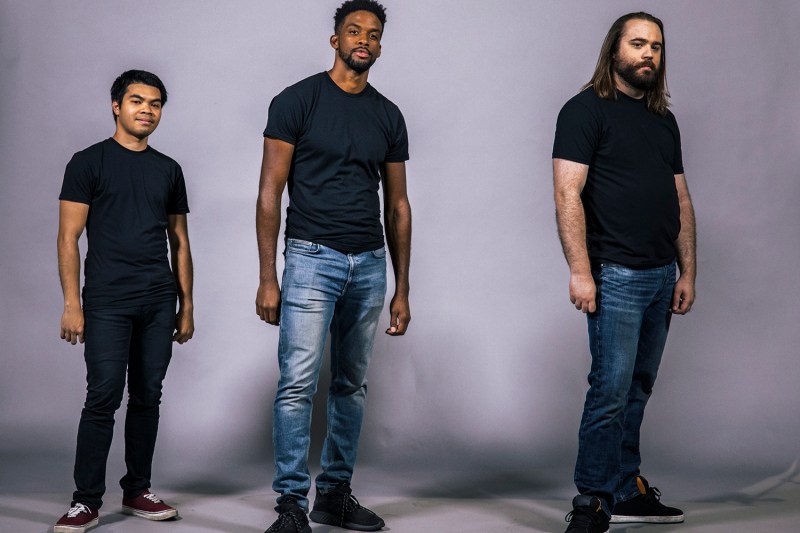 "Like one, love one, hate one. That's our goal," founder Matt Brooks explains. "T-shirt sizes are BS, and there's never going to be one fit that works for every body type. That's why we include a prepaid return mailer to make it easy to return the fits you don't like. Our approach was to make these affordable. A great fit that you pick, premium fabrics, at a great price. And shirts that don't shrink. That's the 3 Fit Theory experience."
I tried the 3 Fit Theory experience myself and I can say that Brooks was spot on. One of the shirts hung off like a loose sack. Another was far too snug for wear outside of a nightclub, and I haven't been to a nightclub since 1987 (this is entirely inaccurate for multiple reasons). The third shirt, however? It fit great. And I've washed it several times since — no shrinkage.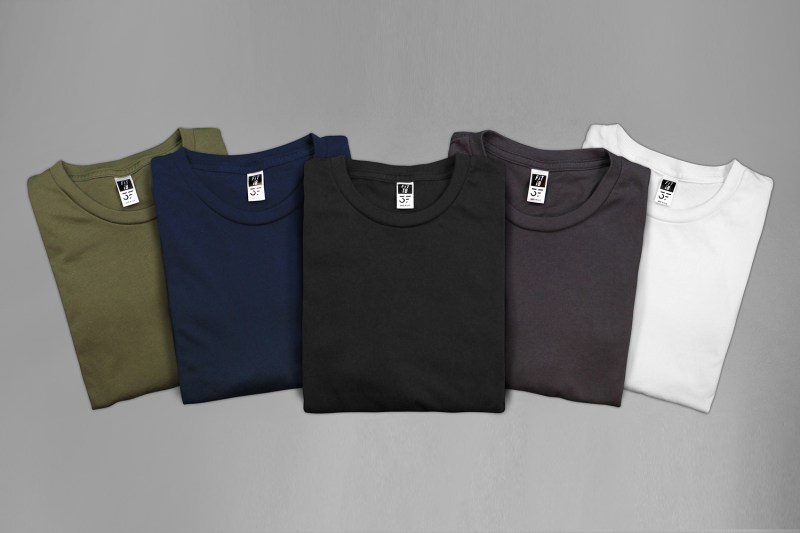 These are not fancy shirts. Rather, they're comfortable and stitched to last. Think of a 3 Fit Theory shirt like the pair of sneakers you keep by the door. If you're ever unsure of what to throw on but there's no time to waste, grab this tee, those shoes, and go. Oh, and pants. Get pants, too. Maybe a 32-inch, maybe a medium … can't help you there.
The company launched on Kickstarter this spring and easily met its fundraising goal. Membership begins at $33 and includes the shirt you keep, free shipping both ways, and lifetime access to shirts starting at only $16.50 each. There are various membership structures, but a Kickstarter pre-order special drops that initial $33 option down to just $25. Delivery is slated for June and July 2019.
Editors' Recommendations