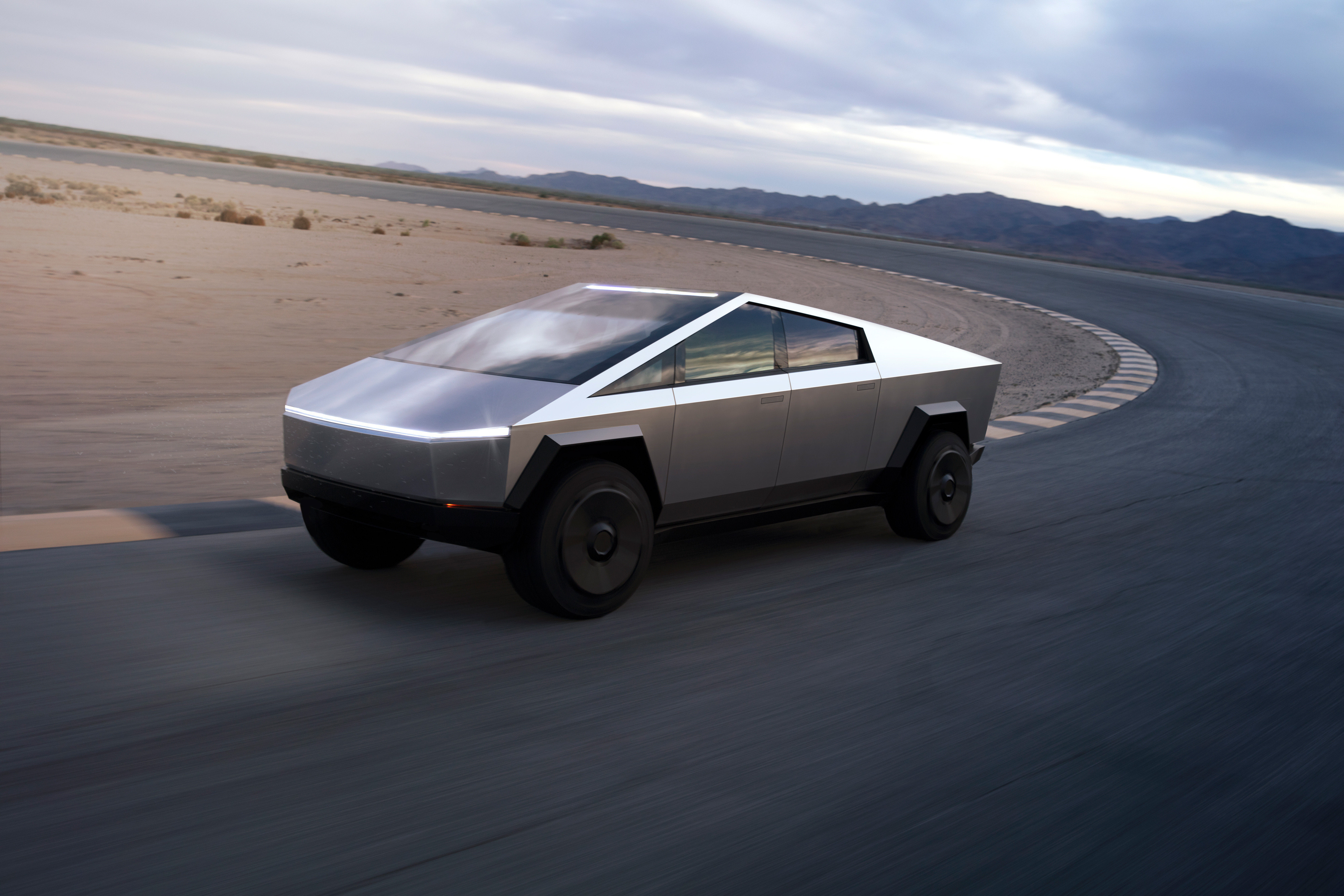 Tesla "dug our own grave" with the Cybertruck, according to CEO Elon Musk. Musk made the statement during an earnings call with the company's investors before adding that the electric truck was "just incredibly difficult to bring to market to reach volume, to be prosperous." According to Business Insider, the billionaire was attempting to "temper expectations" ahead of the electric pickup's November 30 launch.
The Cybertruck was announced in 2019, and production was originally set to start two years after the unveiling. That didn't happen, and Tesla's EV truck is yet to begin production five years on. In that time, the release date has been delayed five times — though the actual release date could be fast approaching.
Sightings of Cybertruck prototypes marked with the letters "RC," which stands for "release candidate," have become pretty common in recent weeks. The vehicles have been spotted driving through American cities, accelerating on highways, and parking up in public locations.
While it may be reassuring to Tesla's fanbase that there are road-ready trucks out in the wild, there are some downsides. Closeups of the interior and exterior of the prototype trucks have unveiled some issues that Tesla should really resolve before the Cybertruck officially goes on sale.
Quality control could be a problem
The stainless steel-clad vehicles are pretty easy to spot. They're not really shaped like anything else on the market. Instead, the polygonal profile is closer to a toy meant for pre-schoolers, or a low-poly model from an MS-DOS game, than it is a high-end vehicle.
Unfortunately, a closer look unveils the Cybertruck's quality control may be on par with its polygon count. A recent video showed a passenger door not sitting flush with its surrounding panels when closed, and this isn't an isolated issue.
If an internal email from Elon Musk is to be believed, the Cybertruck's last planned launch was pushed back due to these problems. In the internal memo, Musk highlighted how relatively cheap things like Lego bricks and beer cans could be manufactured to extremely fine tolerances — before demanding the truck's construction meets the same standards.
The QC issues may be reflected in the Cybertruck's planned production levels. Musk warned on the earnings call that it could be a year and a half before the truck turns a profit, and fewer trucks than expected will be rolling off the production line before 2025. However, the Tesla CEO does believe that Cybertruck production numbers could eventually hit 250,000 per year.
Explaining the reasons for the lower-than-expected initial production, Musk says: "When you've got a product with a lot of new technology or any brand new vehicle program, especially one that is as different and advanced as the Cybertruck, you will have problems proportionate to how many new things you're trying to solve at scale."
While Tesla enthusiasts and patient pre-order holders will undoubtedly be happy that the truck's release may be just weeks away — some degree of caution may be sensible. From what Musk is saying, those early models may feel more like a beta test than a breakthrough BEV.
Editors' Recommendations