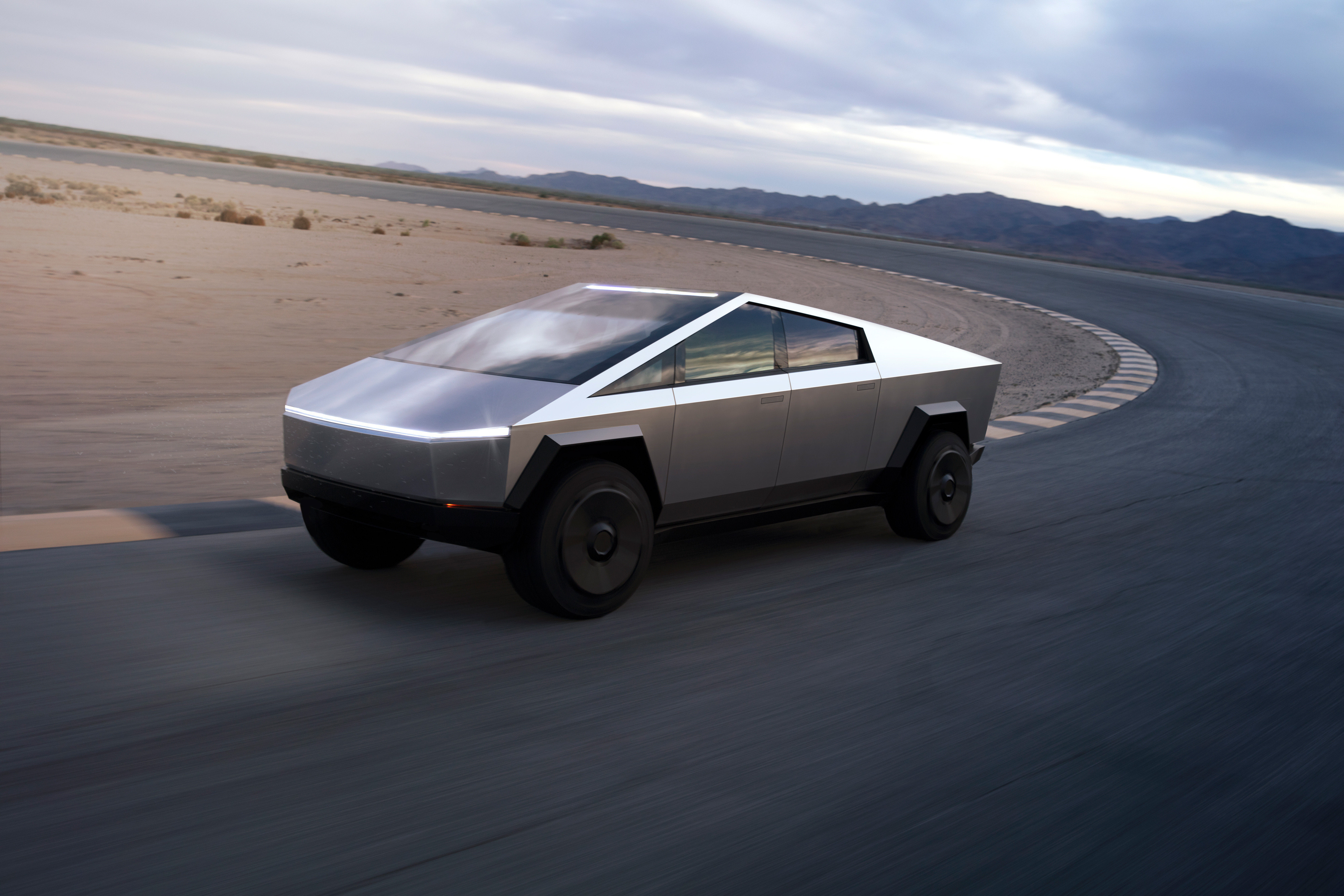 We may have our best look yet at the exterior of Tesla's much anticipated (and equally divisive) Cybertruck. More and more videos are emerging of "RC" or "Release Candidate" vehicles being tested in public, and a recent example gave a new perspective of some of the Tesla Cybertruck's exterior features.
A Twitter user posted a short video containing close-up footage of the vehicle's side and front. One notable moment involved a shot of the rear door, which appears to not sit flush with the rest of the bodywork. This issue seems to fit with a recent leak involving an email that was allegedly sent by Tesla CEO Elon Musk. In the email, which Tesla hasn't acknowledged, Musk expresses his frustration about a lack of quality control surrounding the Cybertruck, particularly issues with the vehicle's bodywork.
Beyond the apparent quality control issues, the practicality of the Cybertruck's shape has to be questioned — as do some of its elements. The wedge-like design may limit interior space, and the pronounced corners may turn what is an easy-to-fix fender bender in a normal truck into a complex bodywork job. Looking toward the rear, the tonneau cover looks pretty cheap and flimsy. Given the Cybertruck's price point, it would be fair to expect a little bit more quality when it comes to standout components.
A glimpse through the window also adds further weight to another recent leak. The electric truck's interior looks very plain and minimalist. The final release may come with some more exciting trim options, but as things stand, the inside of a Tesla Cybertruck is as gray and boring as a summer afternoon in Stevenage.
Other "RC" Cybertrucks have been spotted in the wild
While this is the best close-up we've spotted so far, it's not the only "RC" truck we've seen in the wild lately. However, one vehicle that surfaced on social media a few days ago seemed to have bigger issues than a misaligned door.
Several users spotted one of the test trucks static on the side of the road with its hazard lights blinking. Later, the vehicle in question seemed to be covered with a tarp. It isn't known what caused the breakdown, and it's pretty unlikely we'll ever know for sure. But short of driver error, a full-blown breakdown probably suggests that particular release candidate isn't ready for release just yet.
Between the quality control issues and more technical problems, there's every chance that the Cybertruck will face further delays. The EV was originally supposed to enter production in 2021, but three years on, a consumer version of Tesla's electric pickup has yet to roll off the line. That may pose a problem for Tesla.
When it was announced, the Cybertruck was unlike anything else on the market. Fast forward four years and competition is rife. The Ford F-150 Lightning was a massive success and actually looked like a truck instead of a low-poly video game asset from 1995. Dodge is set to release the Ram 1500 REV soon, and on paper, that's looking like a class leader. Chevy has an impressively specced and surprisingly affordable electric Silverado due to roll out any time now too.
Editors' Recommendations