The new MINI eMastered, recently unveiled by David Brown Automotive, is the company's first all-electric model. Michelle Gay, the sales and marketing director at David Brown Automotive, said: "The launch of the all-electric MINI eMastered reaffirms David Brown Automotive's distinguished position as a driving force of the luxury automotive industry."
Offering owners zero emissions, a timeless retro design, electric propulsion, and British handcrafted expertise, this EV fully enhances the driving experience. Gay further said: "With an unwavering dedication to British craftsmanship, innovation, and sustainability, we have earned global recognition for our renowned handcrafted automotive masterpieces, and today we are proud to showcase our electric future."
The new MINI is worth the investment with numerous other features, including personalization, sustainable luxury, performance, modern technological innovation, and a remastered classic design.
However, despite this, there is much talk concerning the new MINI eMastered's big problem: It doesn't have the iconic MINI round center dial. While this may be a big problem for some, for others, the numerous other features this electric vehicle brings to the automotive table far outweigh a single missing MINI round center dial.
It also helps that the new MINI electric will be released soon and that includes the much-loved center dial. But let's not get ahead of ourselves and have a look at the MINI eMastered.
Personalization
As is true for each creation of David Brown Automotive, MINI eMastered owners can enjoy a range of unique personalization options. MINI eMastered owners can customize their electric vehicles to suit their individual tastes, allowing for a fully personalized driving experience.
With its body shape recycled from a donor body handcrafted in Silverstone, England, the MINI eMastered is handcrafted by artisan coachbuilders according to David Brown Automotive's existing quality standards.
Effortless performance
The Mini eMastered is an all-electric car equipped with a quiet yet powerful drivetrain. Its body weighs 640 kg (1,410 pounds) and has a 72kW motor that delivers instant torque. This lightweight body allows the vehicle to accelerate from 0 to 62 mph in 8.5 seconds and has an impressive top speed of 92 mph.
The MINI eMastered combines modern conveniences with technology to create a luxury electric car ideal for city dwellers. The car's battery can also cover a distance of 110 miles with its 18.8kWh battery, which can be charged in 3 hours with a standard home wall box charge point. Convenient right?
Sustainable luxury with zero emissions
With the MINI eMastered models' options for personalization, each owner can choose the materials used to make their vehicle during manufacturing. This means that sustainability is possible in every regard of this model of electric cars — a feat not many other EV manufacturers have been able to mimic.
Remastered classic design
The MINI is renowned for its classic charm and timeless look, and with the MINI eMastered, this classic look has only been enhanced. Crafted by skilled British David Brown Automotive artisans, the new all-electric MINI eMastered has interior enhancements, an improved iconic silhouette, and an electrified powertrain that offers a smoother driving experience.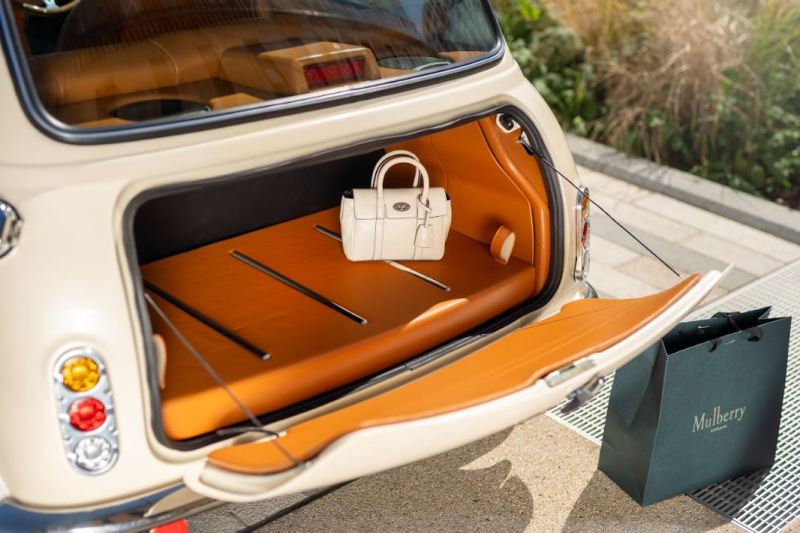 Modern technological innovation
The modern technological innovation of the new MINI eMastered means drivers can enjoy a more user-friendly driving experience thanks to a modern integrated infotainment system incorporating Android Auto and Apple CarPlay, to name only a few techy improvements.
The MINI eMastered also offers a seamless integration of a technological EV platform, with its quiet and convenient driving experience, raising the bar for owners seeking the best of both a modern and classic vehicle.
Editors' Recommendations