Over the past few years, BMW has made significant research and development to prepare for an electric future. As part of its electric vehicle lineup, the German automaker has produced the BMW i3, BMW iX, BMW i4, BMW iX3, and Mini Cooper SE. It also recently introduced the BMW i7 M70 xDrive, and we know the BMW i5 is coming later this year.
But to catch up to the competition, BMW needs more than just luxury electric vehicles to convince its customers. Its trick up its sleeve is a technology that most EV manufacturers have not implemented yet — bidirectional charging.
BMW is working on a technology to use your EV for power backup
In a press release, BMW announced it has partnered with Pacific Gas and Electric Company (PG&E) to develop vehicle-to-everything (V2X) technology until 2026. If you're unfamiliar with V2X, it's a technology that makes it possible for your EV to revert electricity to your home during a power blackout.
However, V2X technology doesn't just back up your home, it can also discharge power to the grid if you want to share it with your next-door neighbors. "Using V2X technology to create virtual power plants from EVs can help utilities like ours meet peak electricity demand without the need for non-renewable energy resources," said Aaron August, the Vice President of Utility Partnerships and Innovation at PG&E while sharing the objectives of the partnership with BMW.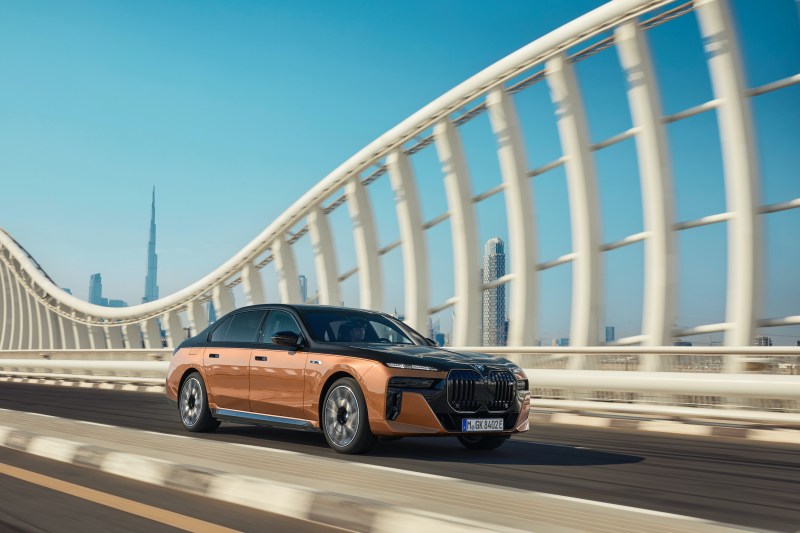 In fact, it's not the first time BMW has collaborated with PG&E. In 2015, it launched the ChargeForward program to reward customers who prioritize charging their electric BMW cars using renewable energy supplied by PG&E. In addition to that, you can automate your BMW EV to charge during off-peak hours when electricity is cheaper. However, with V2X technology, you could sell electricity back to the utility company during high-demand hours at a profit.
At the moment, only the Ford F-150 Lightning and Nissan Leaf EVs have V2X bidirectional charging capabilities. If the upcoming BMW electric cars are designed with bidirectional capabilities, they will have a competitive edge over most electric car brands, including Volkswagen, Tesla, and Hyundai.
Then again, California lawmakers are discussing a bill that would make it mandatory for electric cars sold in the state by 2027 to have bidirectional capabilities — if the bill is passed, we can expect more automakers to develop V2X technology. Coincidentally, BMW and PG&E are testing V2X technology in San Ramon, California. The writing is on the wall — BMW has figured out it's just a matter of time before bidirectional charging capabilities become a must-have feature in electric vehicles.
Editors' Recommendations