In 2018, Kia introduced its first electric car to the U.S. market — the Kia Nero EV. We took it on a test drive and we were impressed by the electric Kia's technology and performance on the road. Besides that, it comes with a price tag of around $40,000 and an EPA range of 253 miles, which makes it convenient for urban driving. But if the range of the Kia Nero EV doesn't convince you to go for it, you could top up $3,000 on your budget and consider the Kia EV6 with an EPA estimated range of 310 miles.
Better yet, you could wait for the Kia EV9, which is scheduled to be delivered next year — and it could qualify for the EV tax credit. But Kia isn't done yet! The South Korean automaker is planning to expand its lineup and introduce 15 new EV models by 2027.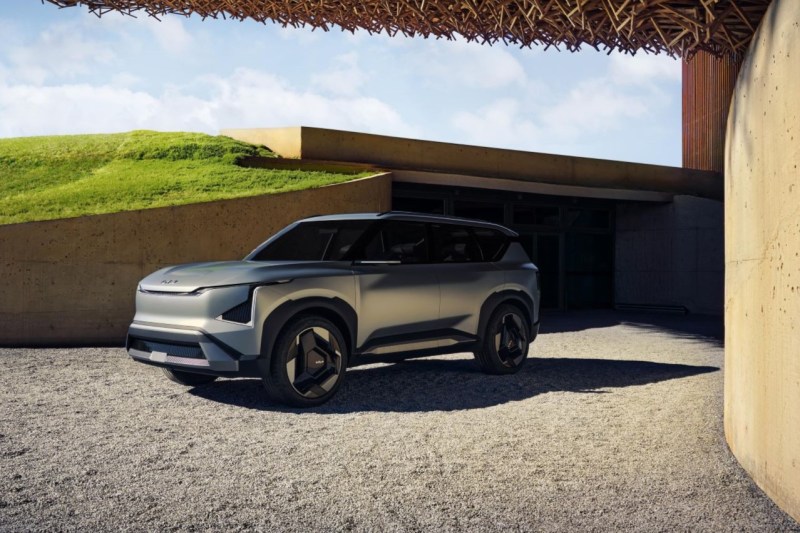 Kia will expand its lineup from EV1 to EV9
So far, the automaker has introduced the Kia EV5 (concept car), EV6, and the upcoming EV9 (flagship model) to its electric Kia lineup. By 2027, Kia plans to expand its lineup from the EV1 to the EV9 — according to David Hilbert, the marketing chief of Kia Europe, who spoke to Autocar. Coincidentally, Kia's strategy is similar to BMW, which is also electrifying its lineup.
However, not every electric model in its lineup will be sold in North America. For instance, the Kia EV5 is destined for China and Europe — but it is yet to confirm if EV5 will head over to North America. Despite that, we know the lower number models will be cheaper and smaller compared to the higher number models.
The EV1 is expected to compete against the upcoming Volkswagen ID 2, which is a small and affordable electric hatchback that will be priced at around $26,300 in Europe. On the other hand, the Kia EV3 is expected to be a subcompact crossover but slightly smaller than the EV5.
Even though Kia hasn't revealed if it will bring its smaller and cheaper EV models to the U.S. market, its parent company (Hyundai) sells one of the most affordable electric cars in the U.S. market. More succinctly, the Hyundai Kona Electric is a crossover SUV that starts at $33,550. If Kia plays it out like Hyundai, it could bring its entry-level EV models to North America. Not to mention, there are other new models that Kia is planning to introduce by 2027 that won't be part of the EV1 to EV9 lineup.
Editors' Recommendations