The push for electric vehicles is real, regardless of whether buyers and enthusiasts are willing to accept an automotive future without internal combustion engines. Emissions regulations, a rapidly decreasing supply of oil, and the ever-present need to get vehicles farther using less fuel paints a comprehensive picture showing why EVs are the future. Automakers don't want to move toward electrified vehicles; they're being forced to. But that doesn't mean we have to begrudgingly accept our fates.
Since roughly the 1830s, companies have been looking into using electricity as the main fuel of propulsion for transportation, though it is only recently that electric cars have taken off. Much of this is thanks to Tesla and the automaker's need to make cars more than just cars. But if you're honest with yourself, and your accountant, you don't need a Tesla to get an EV with usable range. The great thing about competition among automakers is that they're all working on coming out with the best product, meaning you can search elsewhere for your electrified fix.
The main problem with electric cars, and one that Tesla only has seemingly managed to fix, is range. Filling up an electric car is far more time-consuming and frustrating than refueling a vehicle with a gas- or diesel-powered machine. Let me tell you, range anxiety exists, and it's an awful feeling, which is why range should be, and usually is, the number one factor when making the switch to an electric car.
With 239 miles of real-world range thanks to a 64-kWh battery pack, the 2019 Kia Niro EV makes an excellent case for itself as a daily electric vehicle. It also holds an ace up its sleeve thanks to its unmissable subcompact SUV body. Right off the bat, the Niro EV fixes two issues once held against electric vehicles: Practicality and insufficient range. But perhaps the most alluring part of Kia's electric vehicle is its value.
Sneaking in at under $40k, the Niro EV is slightly more expensive than rivals, but Kia's value game is, and always has been, strong. So, you get a healthy amount of features that include smartphone compatibility for both Apple and Android users, automatic climate control, a 7-inch touchscreen, and all of the latest driver-assist features.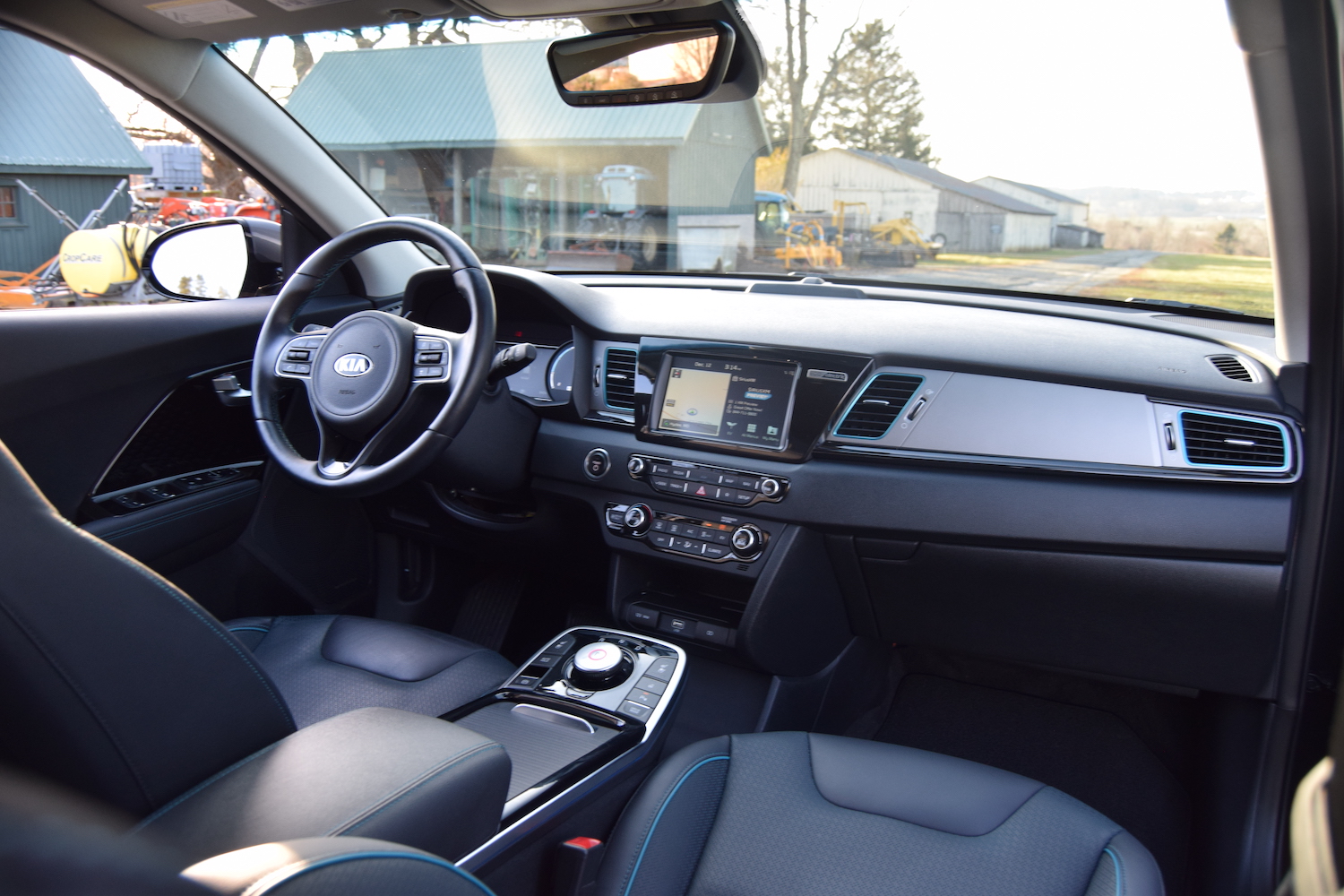 Go with the EX Premium trim, which was our test vehicle for a week, and you'll find yourself with all the features your heart desires. An additional $5,500 nets you a banging Harman Kardon audio system, heated and ventilated seats, a larger touchscreen, and a wireless charging pad. Value is something that's distributed parsimoniously in the world of EVs, but Kia's battery-powered Niro has it in spades.
Just like the exterior that hides its electrified nature, the interior is much the same. Just a touch of blue here, and some reworked gauges there. Hop into the cabin and you won't have to go through an EV 101: Beginner's Guide to Getting Used to Your EV course to figure your way around the car. Fancy? Absolutely not. Cutting-edge? Only if your last car was from the '90s. Sturdy and well-built are better ways to describe the Niro EV's interior. It's noticeably quiet, as well — one of the major upsides of the electrified powertrain.
That same level of mainstream recognizability best describes the Niro EV's performance. The 201-horsepower electric motor may sound modest, but the immediate torque delivery from a stoplight gives the sensation of much more pep. Light steering, a non-linear brake pedal, and additional heft from the electric powertrain stop this EV from competing with the sharpest electric tools around a corner. Despite having a Sport mode. But this was never meant to be a canyon carver.
Instead, the Niro EV is aimed more directly toward urbanites, like my wife. She has a commute that spans 2.5 miles through city congestion. Most of it happens at speeds that make suburban neighborhood sign postings of 25 mph look like racetrack speeds. But this is where EVs shine.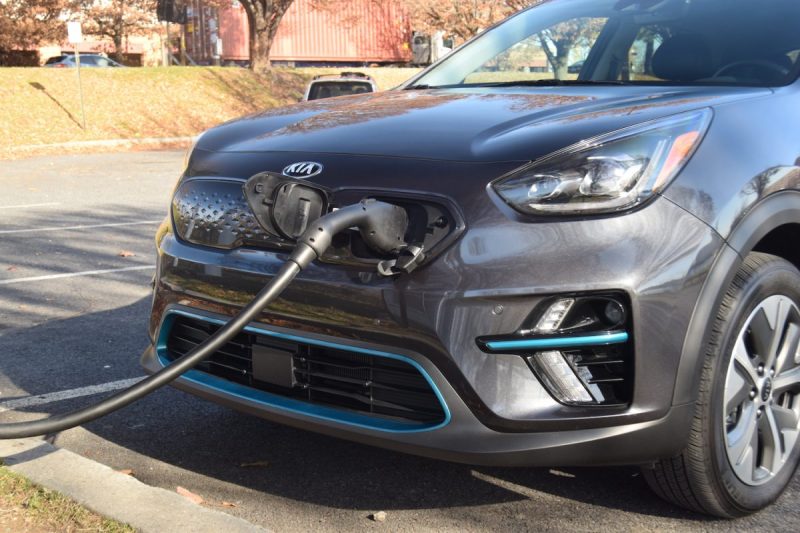 Put the Niro EV into Eco+ mode (one of four available), and you'll be able to cover miles in the city without using any juice. Regen is automatically set to its highest setting and, fair warning, feels quite strong. It takes a while to get used to it, and if you're the type to get nauseous easily, try a lower level of regen before going all in. Top speed is limited to 60 mph, but hey, good luck hitting that between stop signs that are 20 feet apart.
Other EVs boast one-pedal driving capability, like Chevrolet with the Bolt EV, allowing you to drive without ever having to touch the brake pedal. Kia makes no claim for this with the Niro EV and that's a good thing, because the paddles are tiresome to use. The left paddle, the one to manually engage regeneration, frustratingly, won't hold the vehicle to a stop, either.
In a week of driving, the Niro EV shined as a daily commuter, road tripper on a 200-mile trip to spend a weekend with the in-laws, and single-family vehicle. The complaints with the electric vehicle are far and few between. The main dilemma we faced was finding a charger. The majority of shoppers don't know about electric vehicles – the Niro EV was the first time my wife had been in an EV. So when we did find a charging station, we found non-electric cars blocking vital chargers. Finding an open one became something of a cult thing, you strike up a conversation with a fellow EV owner to find secret charging spots.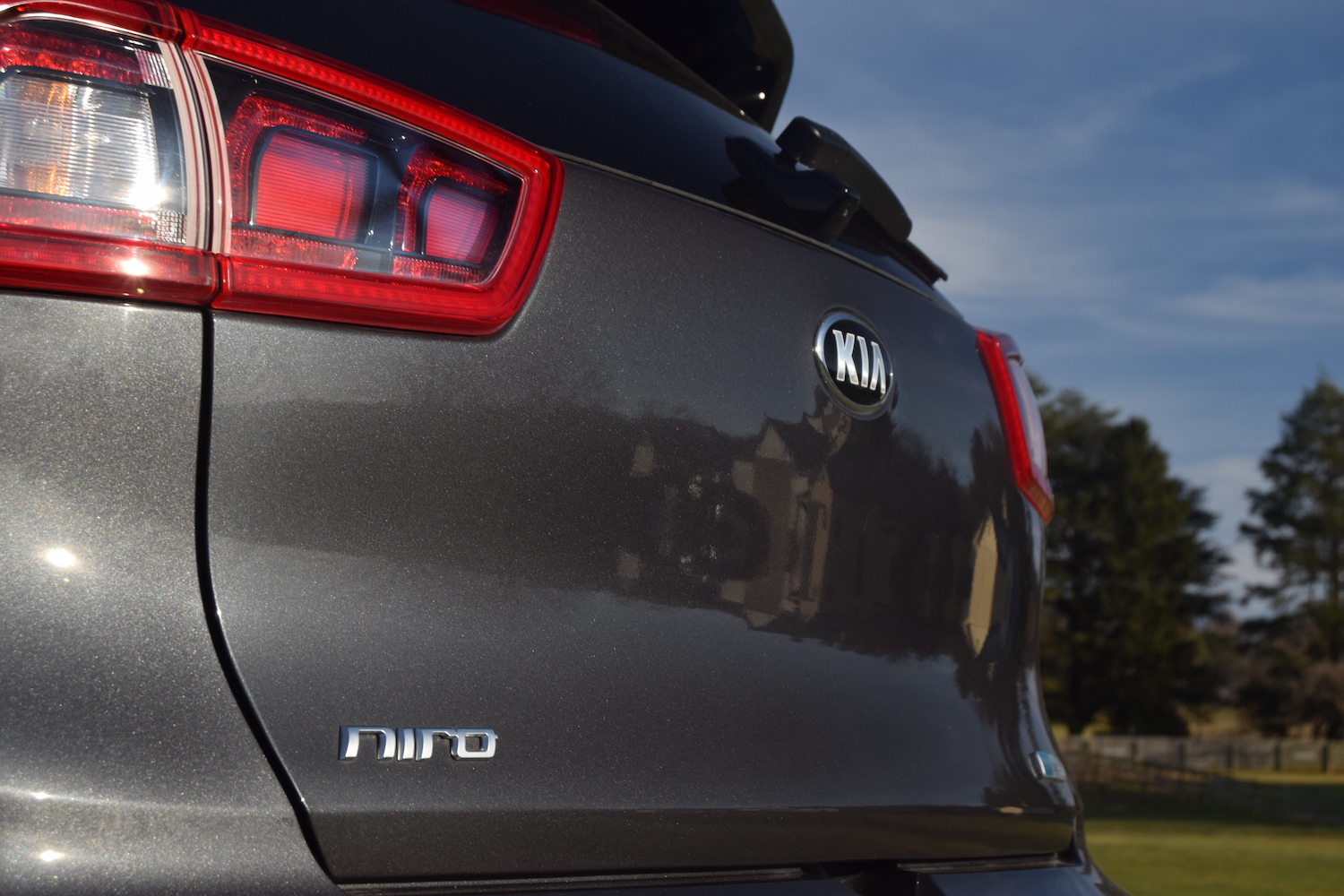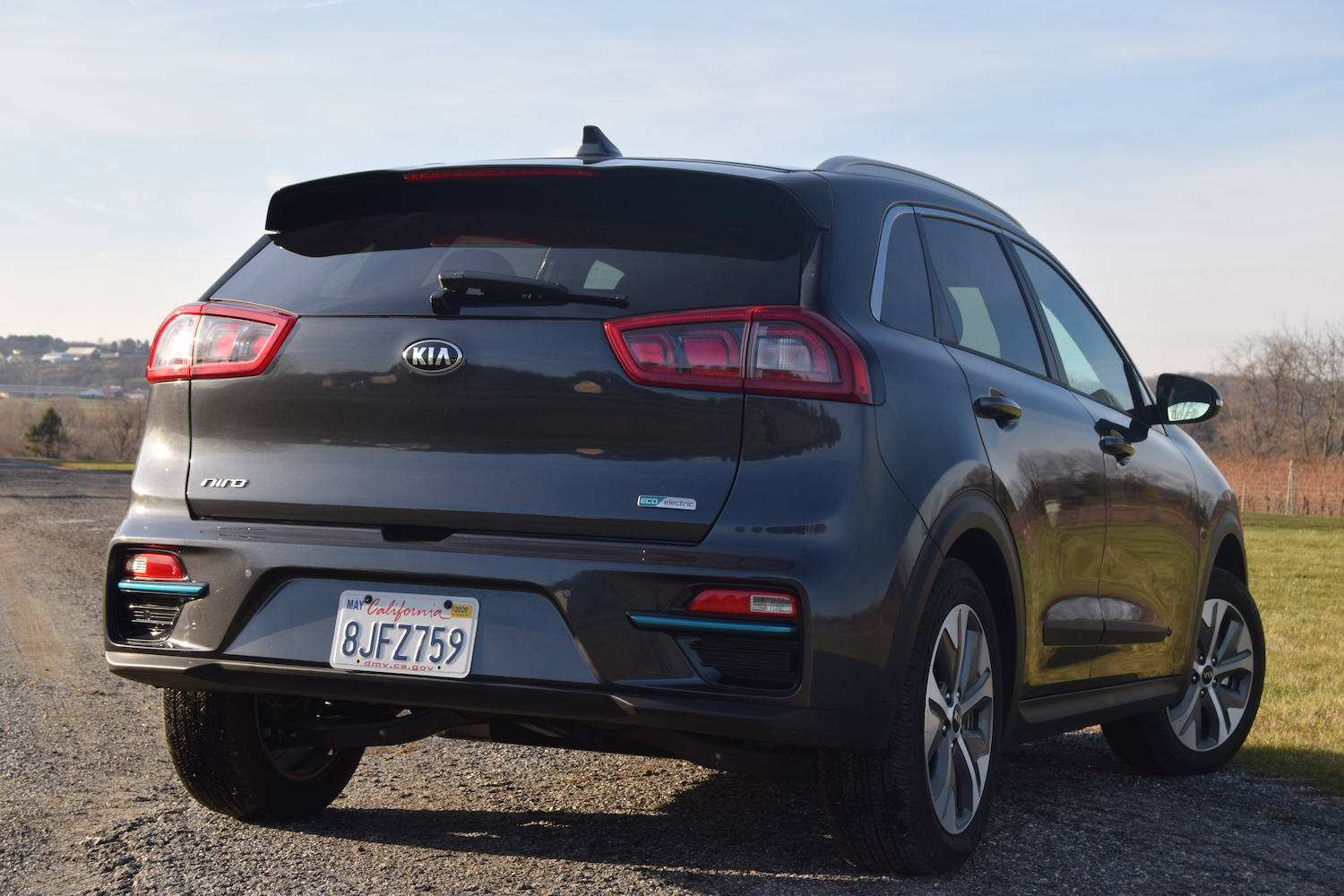 Pricing has come down, range has gone up, but the growth of charging stations remains somewhat stagnant. That's simply unacceptable given the big push toward electric cars that is upon us.
The Niro EV isn't a special electric car because it has an astonishing range or because it offers neck-snapping performance. Instead, it's the electric car that's the easiest to acclimate to — the EV that requires the smallest amount of adjustment. That in itself is enough to merit a purchase.
Good luck finding one, though. For everything the Niro EV has going for it, Kia's certainly holding the vehicle back by limiting its sale to only 12 states. If it weren't for that, this would be the ideal EV for the majority of people. It's the electric vehicle for regular Joes that want all of the benefits of an EV without having to compromise. Or you could just dip into the 401k.
Editors' Recommendations