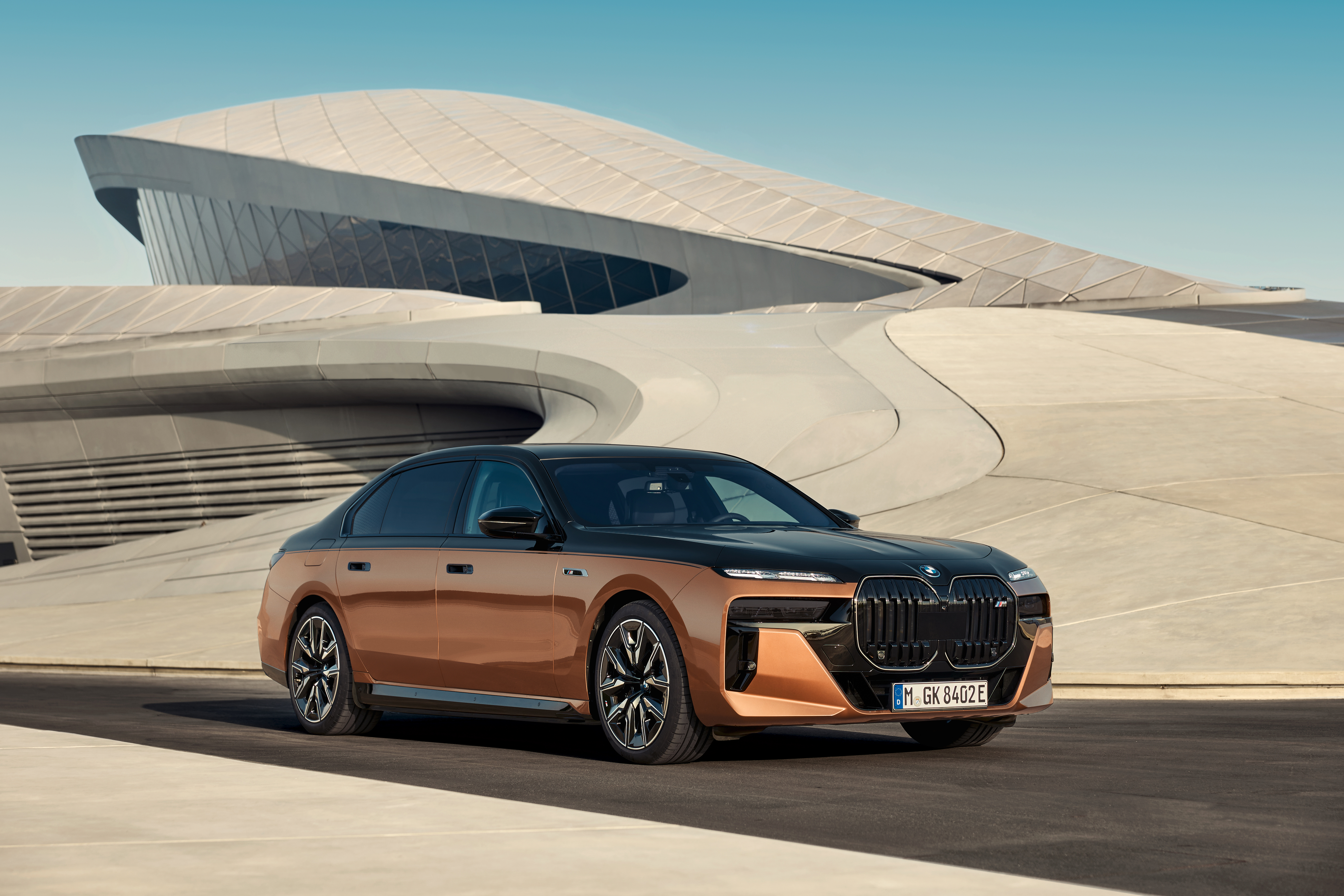 BMW is the latest auto manufacturer to announce it is adopting Tesla's charging standard. Several other major automakers have confirmed they will be offering North American Charging Standard (NACS) compatible cars in the coming years. The current list includes Ford, GM, Mercedes-Benz, Rivian, and Nissan.
The deal between BMW and Tesla means that the company's EVs, along with those of fellow BMW Group members MINI and Rolls-Royce, will be able to use Tesla's extensive supercharging network from 2025 onwards. As part of the deal, the German automaker's EVs will feature an NACS charging port from that date.
In total, around 16,000 high-speed charging stations will become available to BMW drivers. It shouldn't impact BMW's ability to access other EV charging networks in the United States, but an adapter may be required at CCS chargers if the vehicle in question has a NACS port. BMW's plans to team up with five other automakers and construct 30,000 chargers are also unaffected by its partnership with Tesla.
BMW, Mini, and Rolls Royce EV owners rolling up to a Supercharging Station for the first time should find the process pretty simple. BMW is working closely with Tesla to get both the in-car infotainment system and its apps up to speed, so you'll be able to spot supercharging stations on your in-car navigation system once the partnership kicks in. Drivers will also be able to pay for their EV charging session through the BMW, Mini, or Rolls Royce app.
This is a win for EV adoption, but a loss for Tesla owners
Tesla's string of partnerships, which includes access to the company's extensive network of high-speed charging stations and the adoption of its charging system, is good for electric vehicle adoption on the whole. Infrastructure, or a lack of it, is a serious barrier to EV adoption. Tesla has over 16,000 charging stations in North America, and all of those are "Level 3" chargers.
Level-3 chargers are capable of putting up to 20 miles of range per minute into EV batteries. If you're relying on public chargers, they are one of the few very practical options. You'll need to plug an electric vehicle into a Level 2 charger all day or overnight to fill its batteries. A Level 2 charger can max out most EV batteries in under an hour.
There are only just over 20,000 non-Tesla-owned Level 3 charging stations in the United States. So access to Tesla's Supercharger Network almost doubles the amount of practical fast chargers available to drivers.
Arguably, the only losers here are Tesla drivers. With sparse infrastructure comes access problems. Tesla owners are losing exclusive access to a very extensive fast-charging network, so any problems with lines or out-of-order stations will likely get worse as time goes on. Tesla plans to expand its network, and it's likely Tesla owners will get some benefits like cheaper charging. But that's not really a replacement for access to an exclusive network.
Editors' Recommendations