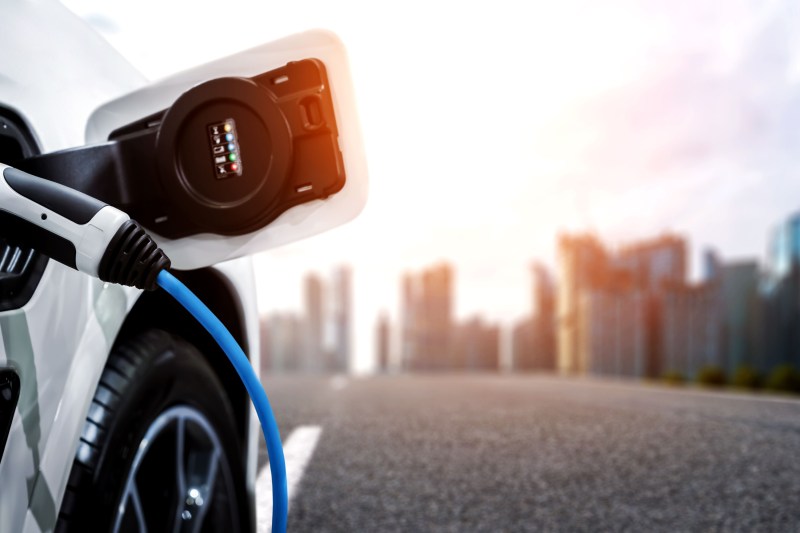 A new trend in the age of AI is asking GPT all kinds of crazy questions, not the least of which is, "How can I make more money?' In every generation, we have seen opportunities. During the Gold Rush, it was the guy selling shovels. At the beginning of the Industrial Revolution, becoming an architect or engineer was worth the educational investment.
Skipping ahead a bit, ironically, the name Tesla is almost more relevant in society today than it was when the inventor himself was walking the earth. With Elon Musk's company leading the charge (no pun intended) of the EV revolution, we have come to yet another golden opportunity for those searching for a way to find a path toward a rewarding and lucrative career: EV charging stations.

Demand for electricians is charging up
Although the International Brotherhood of Electrical Workers (IBEW) has been around since 1891, the demand for those with a specific concentration in EV chargers has only appeared within the last few years. And as with most opportunities, this one is also hidden behind a potential crisis.
The propagation of charging stations and ports around the country is one of the driving forces in the expansion of the electric revolution. But with more charging stations inevitably comes more breakdowns, glitches, and non-functioning charging ports.

More than 7,000 charging ports are not functioning nationwide
Distilling down information obtained from the Department of Energy, Automotive News reports that as of October 3rd, there are 4,673 non-working chargers, which translates to more than 7,000 charging ports with "out of order" signs hanging from them. To make matters worse, those figures do not account for any charging stations that were not online during the data retrieval.
Regarding the shortage of electricians qualified to service this escalating problem, Auto News says, "There is a dearth of electricians to do those jobs. Electricians, training companies, and installation providers all say the ambitious charger goals will make that labor shortage even more acute."
While every Ford F-150 Lightning and Mercedes EQE commercial paints a very rosy picture of a clean and green future, no one has any real plan for when the system starts to break down. And while the EV movement is catching on fast, many are still on the fence about giving up their trusted fossil-fueled cars and trucks. So, if the idea that switching to an electric vehicle could leave them stranded on a desolate roadway in the middle of nowhere because the only charging station is inoperable gets some real traction, it could stall the remarkable pace at which the industry has been growing.
Exacerbating things further, the Bureau of Labor Statistics says that the labor pool of electricians is slated to drop 14 percent, while demand for qualified IBEW members will rise by six percent.
More demand than supply means higher salaries
According to Salary.com, the current average salary of a journeyman electrician (independent electricians who are experienced but not yet master electricians) is $68,100. But that is the national average, which can nearly double depending on the state of occupation and grow even higher thanks to the law of supply and demand in the years to come. So instead of asking a computer how you can make more money, all you need to do is open your eyes and see that it doesn't need to give you an answer because it is the answer.
Editors' Recommendations