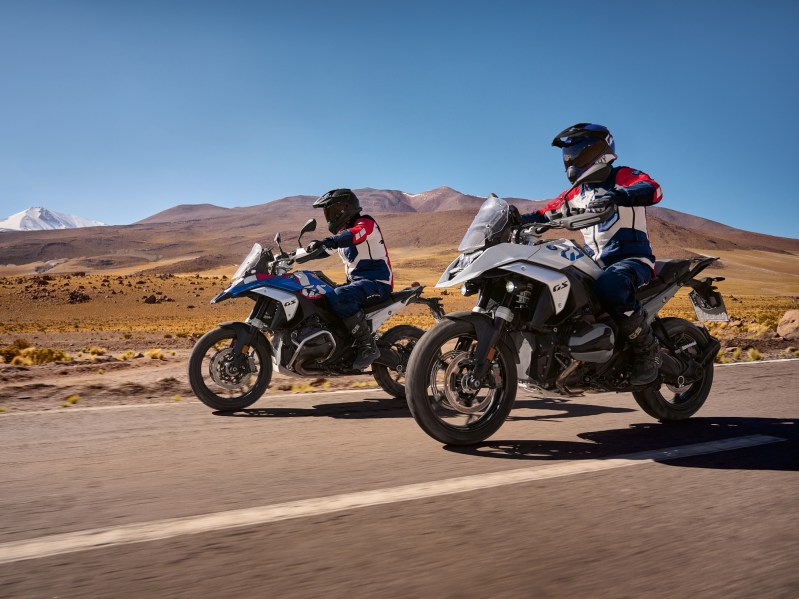 Piling on upgrades and new performance features, BMW Motorrad's 2024 R 1300 GS touring adventure motorcycles set the bar high for competitive brands. BMW introduces a new 1,300 cc boxer engine with the R 1300 GS, the most potent boxer yet.
The new GS, available in several style and color variants in early 2024, doesn't leap ahead of earlier versions with its engine alone. For 2024, BMW redesigned the GS frame, dialed in greater steering preciseness, and improved the bike's stability.
The GS's new boxer mill pumps out 145 horsepower and 110 pound-feet of torque at 6,500 rpm, nine hp, and five ft-lb more in a bike that weighs 26 pounds lighter than the previous model, the 2023 BMW R 1250 GS. You don't have to be concerned about engine peakiness, requiring that you wring it out thoroughly to hit the sweet spot because the new engine pulls hard in the wide 3,600 to 7,800 rpm range, BMW claims. The R 1300 GS redlines at 9,000 rpm.
One factor in the 2024's weight savings is the new placement of the six-speed transmission inside the engine housing, directly under the motor. BMW also reduced the versatile bike's overall size — breaking from the common automotive tendency to make room for new features by increasing vehicle size.
BMW improved the R 1300 GS suspension with a redesigned steel and aluminum frame, increasing stiffness and improving stability. A new Evo Telelever design decouples the front fork suspension from the handlebars to reduce handlebar dive and tilt under hard braking and severe fork tube compression. The Telever system pairs with BMW's updated Evo Paralever to transfer weight from front impacts via the swing arm to the bike's rear for greater traction and stability.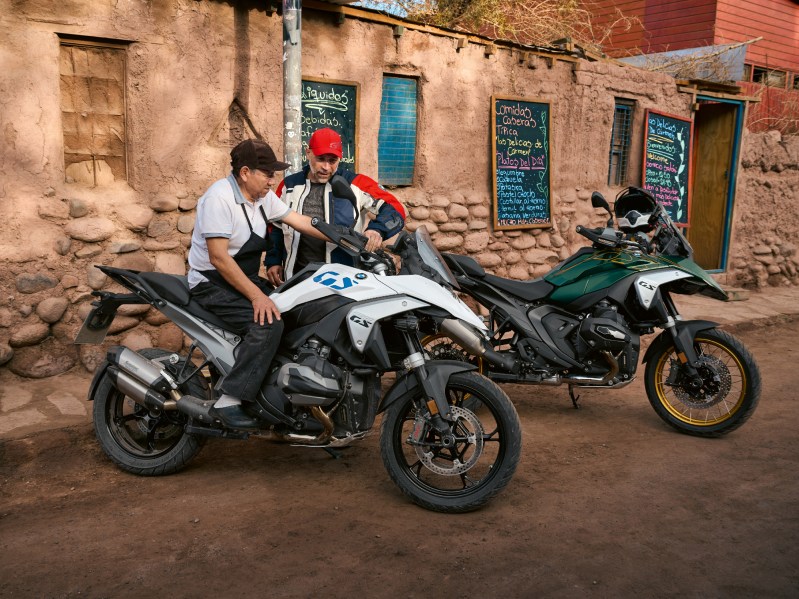 BMW Motorrad's 2024 R 1300 GS standard features
The 2024 BMW R 1300 GS standard features list includes twin front disc brakes with four-piston calipers in front and a single disc break with dual-piston calibers in the rear. The BMW ABS Pro braking system engages both front and rear brakes with either the handlebar right grip or foot lever. For further safety, in addition to the ABS setup, the new GS models have Dynamic Brake Control to reduce engine torque when the throttle is twisted during braking.
In addition to previous years' three selectable preset modes for Road, Rain, and Eco, the 2024 R 1300 GS has a fourth standard present, Enduro. Enduro mode optimizes the bike for off-road riding. Standard driver assistance systems in BMW's Riding Assistant include Lane Change Warning, Front Collision Warning, and Active Cruise Control.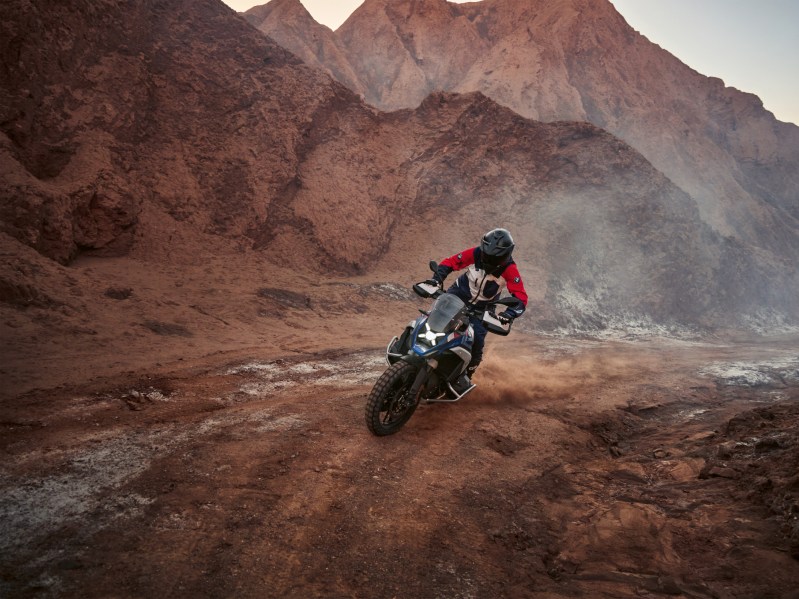 BMW Motorrad will also launch several R 1300 GS model variants with unique colorways, design features, and components such as use-focused seats, handlebars, exhaust systems, and accessories. The standard BMW R 1300 GS has standard Light White paint, moderate-sized sport windshield, and wide handlebars. Other variants with other colorways and components include GS Triple Black, GS Trophy, and GS Option 719 Tramuntana.
Editors' Recommendations